Investing in Huntsville Real Estate
Huntsville, Ontario is a scenic town in the heart of Muskoka, next to Algonquin park, and a hub for outdoor recreational activity and living. It has a vast waterfront and plenty of open forest and hill land that inspires the inner pioneering spirit of the numerous tourists and seasonal residents who often visit, or stay permanently once retired. It is an hour and a half's drive from Barrie, the closest major city, and is itself the largest of the Muskoka region's towns in terms of permanent residents. This high percentage of permanent residents rather than seasonal gives it a strong backbone in sectors outside of tourism, allowing the town to diversify its economy with a workforce who are primarily employed by businesses within the town's municipal borders. Its population of 20,000 is experiencing a steady growth and has a median age of 48 and its 50-69 brackets being the most populated. Over 50% of them are married, and share a median household income of about $70,000 living in single detached homes, with about one quarter of the population living in apartment condos and townhomes. Like many Muskoka towns, Huntsville has a high number of renters of close to 25%, and rental units can expect to be filled through the majority of the year with a 2019 vacancy rate of 1%. Its population has a slightly lower percentage of residents who have a postsecondary certificate or degree than the Ontario average, but a strong showing in college certificates and diplomas, which reflects the nature of the town's industry which gears more toward engineering, construction and manufacturing.
List of New Homes in Huntsville
Reasons to Invest in Huntsville's New Homes
For those looking to buy or rent long-term property in Muskoka, Huntsville offers the most dependable permanent population. Huntsville is the only place in Muskoka where summer residents are only approximately one-third permanent residents. Its permanent population and robust industrial and service sectors mean that Huntsville can weather any tourism-related disasters better than its neighbours. From 2016 to 2021, new house construction in Huntsville increased rapidly. With some townhouses and condominiums, these are pre-construction Huntsville residences. This implies that there is enough of new real estate inventory being created to satisfy demand. Vast tracts of private property and large open areas attract families, professionals, and retirees who want to get away from the hustle and bustle of Toronto. For permanent ownership in Muskoka, the desire for permanent ownership has grown over the last several years. Demand for homes will continue high as potential purchasers' economic prospects become more clear as the epidemic fades. In order to promote the health and well-being of communities like Muskoka, the Canadian and Ontario governments will spend over $2,000,000 in public infrastructure. Specifically, strengthening transportation infrastructure between these towns and beyond.
Employment and Education in Huntsville
Tourism is a significant industry in every Muskoka region town, but Huntsville is one of the few towns in the area where its high permanent population compared to seasonal gives it a reliable year-round workforce. Where other towns are dwarfed by seasonal residents, skewing their economy heavily toward tourism to the point of dependency, Huntsville has the permanent workforce needed to allow the town to stand on its own legs. Construction, manufacturing, retail trade and business services are the four major economic industries in the town with healthcare close in fifth. Almost all of Huntsville's residents work within the town's census borders, with only 15% travelling out of town for work. Thus, a startling 60% of its residents travel to work in under 15 minutes. Huntsville has a strong showing in college education, but weaker in University certificates, and roughly 40% overall have no postsecondary certificate. Like the town's primary industries show, Huntsville is occupied by a hard working, engineering and construction focused population, with side industries being the facilitation of tourism and agriculture. With their average age of 49, they're also an older working population, and most are married and living in their own home with a household median income of about $70,000.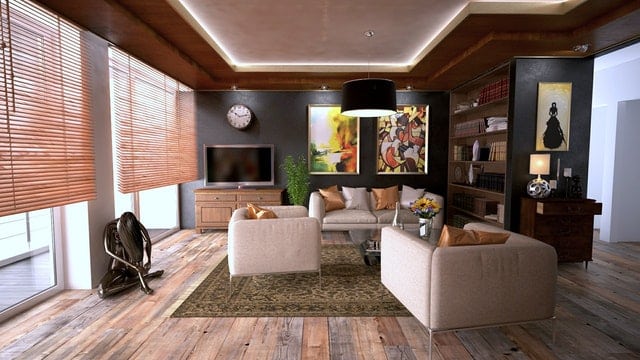 Average Cost of New Homes in Huntsville
Between 2020 and 2021, the Muskoka region experienced a decline of about 38% in the number of properties sold, and a 42% increase in the cost of properties sold. This drastic change in year-by-year sales is more a reflection of a significant 2020 spike than a drop, as even with the decline in sales, real estate sales activity is still higher in 2021 than any year other than 2016 or 2020. Importantly, these houses spend little time on the market, being sold in roughly 10 days of listing. For the Muskoka region as a whole, the Housing Price Index has a single-family benchmark price of $628,500. New homes in Huntsville sell for about $740,000 -$1,000,000 on average, increasing 11% since August. Waterfront properties are consistently more expensive than non-waterfront properties.
Transportation in Huntsville
Of the Muskoka region, Huntsville is the farthest away from both Toronto and Barrie, as compared to places like Gravenhurst and Bracebridge. Future-minded investors will consider the rapid growth of Barrie, being the fastest growing metropolitan area in the country with 4x the population increase as the national average. Although not set to be the new Toronto, urban centres growing around Barrie will make the 1.5hr trip from Huntsville much more feasible for the purposes of business trips, vacation, or getting big ticket amenities in the core of the city, while professional residents could expect to commute to work in an hour or less. Presently, a majority of its population do most of their travelling in-town, with almost three quarters of work commuting taking under 30 minutes. This is because the Muskoka region is still too far from a major city like Barrie or Toronto to sport a strong commuting working population. Barrie is close enough for trips to obtain something or go for a planned trip for an event, but savvy investors buying now are expecting properties to be used for rentals to seasonal vacationers, students, or longer-term contract workers until the many planned acres for industry developments between Barrie and Huntsville open new employment opportunities for an educated workforce. Regarding public transportation, there are two busses that follow daily routes within Huntsville from 8am to 6pm, or 10am to 6pm on Saturday. Generally, the majority of the town's population travel by car to facilitate their needs, although these busses do travel by major economic hubs like the Walmart Plaza, grocery stores, etc. Anything more long-term would mean taking a GO Bus to or from Whitby in a trip that would take passengers over 3 hours, or over 2 hours to Barrie.