Investing in Welland's Real Estate
The City of Welland is an industrious hub for transportation logistics and advanced manufacturing. It is a town that sees ocean-going vessels, transport trains, and trucks moving goods in and out of Canada, with products built in its own workshops loaded up in those vessels. However, it is far away from being a dreary industrial landscape. Rather, it is covered in a variety of waterways and tremendous amounts of greenspace and forest trails that give the city a scenic beauty. With wineries, bicycle trails, orchards and strawberry fields through its landscape, the city features a diversity of industries and lifestyles available to new residents at affordable rates. Welland is the third most populated part of Niagara, next to Niagara Falls and St. Catharines, and within an extremely short drive to them. Niagara Falls and St. Catharines are more expensive than Welland, but Welland is experiencing fast growth in population and real estate development. Welland's largest age bracket by far is the 25-44 years group, and features an above-average age of 44 years old. Their median household income is $61,750 as of 2015, with an increasing amount of its demographic being college or university educated thanks to Niagara College and Brock University campuses in or within a short driving distance to the city. Single and detached homes are by far the most occupied home type in the city, making pre construction homes in Welland its most popular real estate market. The city's population is healthy and content, with a great variety of recreation and sports opportunities ranging from large sports centres to vast trails for biking and countless creeks and rivers for boating and swimming.
List of New Homes in Welland
Now Selling

Now Selling

Planning
Why Invest in New Homes in Welland?
Welland is an established city resting in the middle of a major transportation network of goods and services between Canada and the USA. It has a diverse economy of industries which continue to thrive amid a shifting global economy and is a hotspot for entrepreneurs wanting to get involved in international trade. It has major schools nearby with programs tailor-made for these industries, and preconstruction homes in Welland are affordable, with highways bringing its residents to nearby cities with a short travel time. Welland has a large population, with its overall region having over 52,000 people. The city itself was named after the Welland Canal and River that it was built over, serving as popular and busy waterways for trade and industry as much as recreation and leisure. It is very close to the U.S Border, and its waterways link it to Lake Eyrie which Canada shares with the USA. All of this quick access to transportation, and its position as a middleman for US-Canada trade give it strong and reliable industries for manufacturing things, and handling the logistics of moving those things from place to place. With further expansions planned for the Go Train toward Niagara Falls, and the nature of its positioning in between the highly populated US Border and the Greater Toronto Area, Welland is an ideal location to pick up real estate for those banking on further expansion and urbanization of the area between Toronto and Buffalo.
Employment & Major Industries in Welland
Welland has a strong economy because its location is a benefit to different industries. As the geographical centre of the Niagara region's supply chain network, it has a strong workforce in advanced manufacturing– precision machining, metal forming, and ship building. On the logistical half of this 'port town' economy, it has offices dedicated to facilitating the logistics behind the movement of goods. A large amount of its population are college educated because of its proximity to Niagara College, and the universities of Waterloo, Windsor, and McMaster, which sport advanced automotive research centres. Like many cities and towns, Welland's biggest single employers are big box retailers such as Canadian Tire, and health care services to facilitate its older population. Second to those however are strong industries in manufacturing, transportation and warehousing, and construction. As such, Welland has great employment opportunities for college and university educated residents seeking to integrate themselves in the city's industrious nature, but also offers close proximity to three other major urban centres not including Buffalo which is right next door.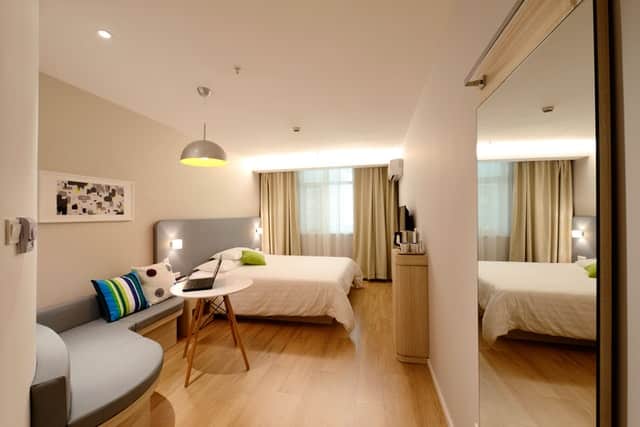 Average Home Prices for Welland
Between 2020 and 2021, Welland has not seen a large decline in new listings like other cities– namely Niagara Falls and St. Catharines, has seen. Even amid a decline of new listings Ontario-wide the city remains industrials in its development and sale of new homes in Welland. Like the area, however, its real estate prices have increased from a HPI Benchmark price from $396,100 to $526,700. Currently, the average price for new homes in Welland is $657,000.
Getting Around in Welland
Welland is located over a canal and major river that make the city's namesake. The Welland Canal and River connect Lake Ontario to Lake Eyrie, waters of both countries, and also serve as the main gateway for US freshwater shipping to Canada. It also has major railway links to the rest of the US and Canada, and a nearby airport. For driving, which most of its residents use as their main method of transportation, Welland is half an hour away from St. Catharines, Niagara Falls, and the US city of Buffalo, and a 1 hour drive from the heart of Hamilton or Burlington via the Queen Elizabeth Way highway. On the industrial side, its port can load ocean-going ships, and it has major railway lines for industrial traffic. However there is not a passenger train to easily travel to the GTA– rather, residents must travel to St. Catharines to take the GO Bus to Burlington before they have access to the GO Train. Public transit can take residents where they need to go within the Niagara region, but a car is needed to easily reach the rest of the GTA.