New Tecumseth's Real Estate Market
New Tecumseth is a large municipality with a healthy but spread-out population. It has three main hubs: Allison, Beeton, and the region of Mulmur and Tottenham. Its rural land is beautiful and vast, filled with green fields, forests and rivers. It has a prosperous farming community, and is a choice spot for new homes because of its convenient distance to Barrie and Newmarket through the highway. These nearby major urban centres give its residents access to all the career opportunities, retail items and specialized services commonly considered as the main draws to urban living. With strong manufacturing centres and a hospital in its area, New Tecumseth has a reliable economy and access to healthcare for its roughly 35,000 citizens. The large country land gives way to plenty of small lakes and hiking trails to add to its newly-expanded community center, resorts, and golf course. The vibrant community of New Tecumseth is set to grow, with plenty of open land ready for homes and industry, and next to some of Ontario's biggest cities besides Toronto– and not far from that city either.
List of New Homes in New Tecumseth
Why Should You Invest in New Tecumseth Real Estate?
New homes built in Tecumseth benefit from proximity to highways that provide a quick drive to cities like Barrie and Newmarket, the former being a particularly large urban centre in South Ontario that is seeing a lot of growth as the main city in the northern edge of South Ontario's major economic zone. New Tecumseth has a number of businesses, administrative and recreational facilities, as well as a relatively new manufacturing plant owned by Honda that is boosting the local economy a fair amount, and giving opportunities for locals and for new entrepreneurs who want to take advantage of the boosted manufacturing economy. Meanwhile, the proximity to Barrie makes for a 35-40 minute commute, making it an ideal place for residents who want to live in a small town country world, with all of the benefits of city life just a short drive over. Because of this, the employment opportunities and retail amenities that come with the city aren't sacrificed to live in the country comfort of small town Canada and plenty of natural land for activities and relaxation. The town's large population gives it a diverse economy, mixed between agricultural work, labour linked to other cities with commuters, and more specific economic plans that cater to each of the main population centres of New Tecumseth. Whether pre construction homes in New Tecumseth are planned in Alliston, Tottenham, or Beeton, residents of these new homes can choose which cities to be closest to, what sort of local labour they want to be around, and what recreational activities they want nearby. New Tecumseth's investment in its own land also means working on its downtown, developing community services, and working to diversify its own economy away from the current manufacturing focus, in part by supporting local entrepreneurship.
Employment and Major Industries in New Tecumseth
New Tecumseth's economy is split 50/50 between a labour force that commutes outside of the community to any one of the urban areas within a 40~ minute drive of its town, depending on where in the area residents are settled. Professional, educated residents are able to travel to their city jobs in a reasonable commute. Inside the community's boundaries, the biggest economic industry by far is Manufacturing, thanks to a Honda plant and other manufacturing centres on its industrial land. Secondly are Retail trade, with construction third. Sales and service is the most popular occupation, followed by the amalgam of trades, transport and equipment operating jobs to facilitate its agriculture, manufacturing and construction industry. One benefit to people occupying new homes in Tecumseth is that any growth coming from the cities will benefit new residents there– as New Tecumseth and other small towns seek to expand their own industrial and commercial employment capacity, as well as the community's own economic strategy of diversifying its economy and supporting entrepreneurship. At present housing prices, most new residents looking to occupy pre construction homes in New Tecumseth are likely to take advantage of the economies of larger cities they commute to.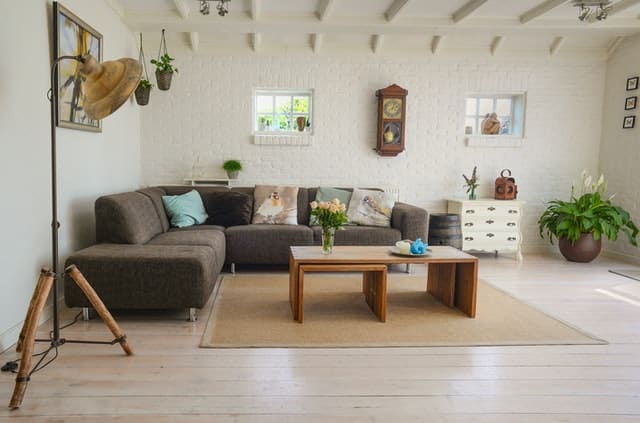 Average Prices of New Homes in New Tecumseth
New Tecumseth is occupied almost exclusively by Single Homes, with Townhomes and Apartments making up a small fraction of homes, and new real estate in New Tecumseth being Detached Homes either in town or in the Rural area. According to the TREB, for Q1 2021: the Alliston region has the most sales with an average price of $762,384. Breeton has few sales, at $821,345. Rural New Tecumseth has the least amount of sales, but the most expensive ones, with an average price of $1,223,475. Tottenham has the second most number of sales and an average price of $926,946.
Highways and Transport in New Tecumseth
Current residents and future residents of preconstruction homes being built in New Tecumseth have numerous destinations available in well under an hour, as long as they own a car. Alliston Airfield is just next door, although it doesn't have much traffic. Just 30 minutes east is Bradford, a larger urban centre that is connected to the GO Rail that residents can get to mainly through country roads and highways, avoiding the town's traffic and highway 400. Commuters driving to the train can easily park there and access the rest of the GTA and Barrie in an extremely short time, without any concern for city parking. Those taking their cars the whole way will reach Barrie in 35-40 minutes north through Highway 400, or 45-50 minutes south the 400 to Newmarket or Vaughan, reaching the edge of the densest part of the Greater Toronto Area in under an hour. For leisure, Lake Simcoe is only a short drive east, connecting New Tecumseth to a variety of national parks, beautiful hilly hiking vistas and a large lakeshore.