Getting into Bracebridge's Real Estate Market
Bracebridge Ontario is a part of the Muskoka region, right next to Muskoka Lakes and Huntsville and close to the Georgian Bay. It is among a cluster of popular towns for new and renovated homes to serve as rental units, retirement homes, or far away paradises for people who want to work from home. It offers numerous local stores with their own Muskoka flavour and personality. The town offers unique shops, a cosmopolitan assortment of restaurants, craft beer and a number of posh and historic sites to visit in-town. Beyond the town's urban downtown is a sweeping landscape that's beautiful across all seasons– whether residents and tourists want to hike, boat or swim in the summer, or spend their winters skiing and snowshoeing across the country. There are numerous beautiful sites and parks, from waterfalls and bays to forests with hiking and biking trails. With a population of about 9300~ in 2016, the town has grown slightly year by year, with many permanent residents living close to the downtown roads of town. The average age for residents is 47, up 6 years from the provincial average of 41. Specifically, it's a popular place for retirement-aged people to reside. The average census family income in Bracebridge was about $60,000 since 2015-2018, which is the highest for the district of Muskoka.
List of New Homes in Bracebridge
Why Invest in New Homes in Bracebridge?
Bracebridge is a popular location for retirement-aged residents who have moved in seeking a beautiful countryside resort to spend their well-earned retirement. Additionally, it fosters a strong rental economy, with temporary residents willing to pay a significant amount per night to spend time in freshly renovated or brand new country cottages on the waterfront. Specifically, 30% of its residents in 2016 were renters, and this does not include the high volume of temporary residents who are there as tourists. Although prices have risen with the tide, Bracebridge's real estate pricing is still more affordable than that of other popular Muskoka areas, without sacrificing any quality of the environment. Bracebridge is not as popular a tourist destination as the Muskoka Lakes, but is not too far behind other areas in the Muskoka region, and can be expected to see large growth in the years to come– the Town of Bracebridge expects to see an increase of nearly 50% to its permanent residency from the last census of 2016 to 2031. Further large investments into the development of a new multi-use community center, combined with the important fact that Bracebridge has very low property tax. One of the factors that has kept it affordable for real estate investment has been great for buyers willing to purchase real estate not expressly on the waterfront, allowing these homes to circumvent a high assessment rate for lakefront properties– and Bracebridge's geography allows for many more of these homes. With a low tax, a high renting price and low vacancy, Bracebridge is an ideal place for renting and retirement properties.
Employment in Bracebridge
Bracebridge's primary industry has to be its tourism. Since 2012, the community has been rebranding itself to be better tailored to attract tourists. Although in the country, Bracebridge has limited usable agricultural land because of its stoniness and topography. For this reason, it leans heavily into tourism and is also the recipient of investments into its manufacturing district, like a $2,000,000 investment in a Bracebridge manufacturer to develop better-designed face masks. Through investments like this, Bracebridge is able to feed Canada's domestic supply chain for valuable goods and materials. One of the largest businesses is Fowler Construction, who work on highways and roads, followed by the town's hospital, then government services. And since 2016, there has been a massive spike in new commercial permits issued as businesses have been setting up shop and establishing themselves between then and 2021. Thus, construction and manufacturing, followed by healthcare and government administration are the major industries in Bracebridge's economy.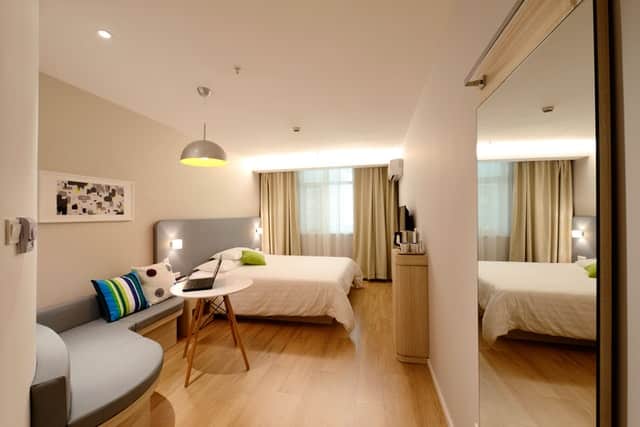 Average Home Prices in Bracebridge
The Muskoka region has experienced the same rising tide of real estate prices as other areas, although is slightly less impacted by it than towns closer to the Greater Toronto Area's periphery. New Homes in Bracebridge can cost $500,000 to $800,000, with an upscale waterfront class of homes averaging around $1,750,000. Buying older homes and investing in their refurbishment is a choice strategy for buyers.
Accessibility and Transit
Bracebridge is a part of the integrated highways and Airport that facilitate transportation in and out of the Muskoka region. The highway is located 5km away from Bracebridge along Highway 1, and sees tourists coming frequently in and out from afar. For more resident tourism, travel through highway 11 which goes directly north to south through the territory will bring a driver to Orillia in over half an hour, or to Barrie in just one hour all along the same highway. From thereon, drivers can take highway 400 to Toronto for a total driving time of about 2hr20m. All things considered, this gives it a reasonably close proximity to a number of major cities, with Barrie being the closest for commuting purposes, and Orillia offering a half hour distance to its campus for Georgian College.