Why Should You Invest in Downtown Toronto Real Estate?
Downtown Toronto is home to a vast array of residents which include executives, students and arts and culture enthusiasts. Young professionals make up the majority of the population here. You will find families too, but most are the ones with one kid who are generally younger. Downtown Toronto is one of the most sought-after places in Toronto. Before the emergence of condo development in the neighborhood, it used to be an ideal destination for shopping and entertainment. Most of the condo developments in the neighborhood are situated along Yonge street and other major arteries. It is bordered by Richmond Street to the south, Alexander Streets and Grosvenor to the north, parts of Bond Street, Victoria Street and Church street to the east and Bay Street to the west. There are a wide range of buildings that you can find in Downtown Toronto, some of which are modern with art-deco features while the others are old factories that have been converted into residential buildings. The newer range of condo developments come with state-of-the-art facilities and have contemporary architecture. The prices of condos start at entry level and can go up to millions here. With constant development over the last twenty years, Downtown Toronto has become one of the most desired neighborhoods due to its central location and close proximity to other parts of the city. The neighborhood is vibrant and all amenities such as shopping, dining, entertainment, etc. are within reach. Daily errands can be done on foot as most essentials are available within walking distance without the need of using vehicles.
List of New Toronto in Tamarindo
New Homes in Downtown Toronto and Reasons to Buy
Downtown Toronto is centrally located and serves convenience for most of its residents. Besides all the amenities that it offers, most parts of Toronto are easily accessible from here. This is one of the main reasons why the majority of the population in the neighborhood consists of young professionals. Over the last decade, there has been an exponential growth in the number of condos that have emerged in the neighborhood. Considering this factor along with the demand for the neighborhood, makes it ideal to invest in real estate here. There has also been a gradual growth in the prices of real estate in Toronto. Investing now would help yield a better value in a few years. You can also be assured of a regular income through rent with the current rate of demand. The famous Eaton Centre is located in the neighborhood and features over three hundred stores where you can do your shopping. Similar to Times Square in New York, Toronto has its own Yonge/Dundas square which is in the neighborhood. Here you can find events, live music and flashing billboards all year round. In winter, residents can make use of the Toronto underground PATH retail concourse where most of downtown is interconnected and features several stores and services.
Things To Do in Downtown Toronto
Life in Downtown Toronto simply translates to living at the centre of the metropolis with hundreds of shopping, dining and entertainment options. It is also here that you will find the famous Eaton Centre which is home to over three hundred premium retailers. The Yonge/Dundas Square is also something to look out for. This place is often referred to as the New York's Times Square version of Toronto. You will find flashing billboards and live musical performances throughout the year. Downtown Toronto is popular with all kinds of people; however single professionals are the largest demographic that occupy the neighbourhood. One of the main reasons behind this is that most of the employment hubs in Toronto are easily accessible from here. Families with kids are also prominent with most of them having a single child who is on the younger side. The underground PATH retail system in Downtown Toronto is one of the most fascinating things to watch out for. It features an underground network of retail stores that connects the majority of the downtown core area and accommodates over 1000 stores and services. This is a popular choice in winter as it keeps you protected from the icy and chilly weather. The downtown core is also an ideal place for students as there are several post-secondary educational institutes and universities that are easily accessible. The famous Ryerson University along with George Brown College and OCAD University are all located within the neighbourhood. Downtown Toronto also has some of the best medical facilities with Mt Sinai Hospital, Toronto General Hospital and The Hospital for Sick Children within its borders.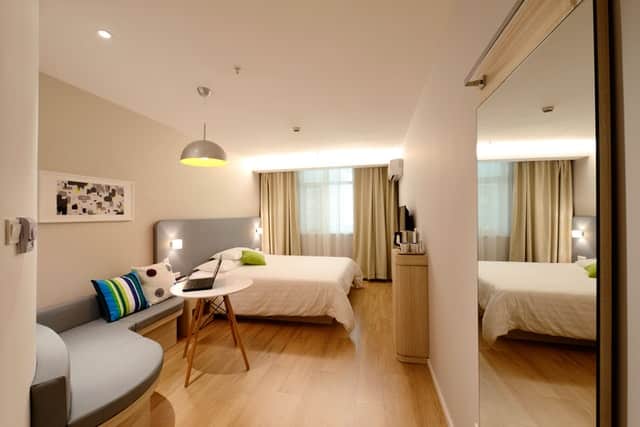 Average Prices of Homes in Downtown Toronto
When it comes to housing, condominiums are the most common in Downtown Toronto, accounting for 93% of the entire sales here. Townhomes are the second favourite and account for 4% of the total sales while the remaining 2% consists of other types of houses. Although most condominiums have had one bedroom in the past, three-bedroomed apartments are becoming popular since the last couple of years. Homes in Downtown Toronto have seen an average price of $542,989 in the last couple of years. This is considering the average freehold price of $1,295,200 which has also been seen for the last decade. Homeownership is low in Downtown Toronto with 66% of the entire population living on rent while the remaining 34% own a home. Downtown Toronto has an average household income of approximately $92,055.
Getting Around in Downtown Toronto
Downtown Toronto offers world-class transportation services thanks to its central location in the city. Transit options are in plenty as there are three subway stations here – College, Queen and Dundas. They are easily accessible and can connect you to other parts of the city within no time. You will also find TTC bus and streetcar services that run along these major roadways. For residents who prefer to drive, the Gardiner Expressway and the Lake Shore Boulevard are a few minutes away which can help in commuting in and out of the city. These highways also connect to several other major thoroughfares that can take you across the Greater Toronto Area in no time.