Why Buy New Condos In Lakeview?
The Lakeview neighbourhood has been acknowledged for its size (99.148 hectares) and it has been recognized for a plant that is power generated. It was a great deal last 2006 , because the plant was closed and the smokestacks were demolished. The population in Mississauga around 2031 is anticipated to increase around 805,000 as well as the offered employment to around 510,000. Located at the south eastern part of Mississauga, and it stands through the northern part of the Lake Ontario shores. It runs across Cooksville Creek to the western part, eastern part at Etobicoke Creek and northern part to the Canadian National Railway line (CNR). The rebirth of the Lakeview project will encircle brand new retail spaces, domestic condominiums, town houses, stacked homes, along with other buildings and offices. Surely, this will magnify the population to an estimated 15-20,000 new residents in which can be a window of opportunity for more individuals to leap into this housing business.
List of New Condos in Tamarindo
Why Invest in Lakeview Real Estate?
Lakeview has immense potential when it comes to being an ideal neighborhood suitable for all age groups and communities. With the reinvigoration process in place, the neighborhood has already started to witness an immense amount of changes taking place. The neighborhood has everything that you can ask for, be it shopping centres, restaurants, educational institutes or even green spaces. The prime location of Lakeview along with the excellent transit system allows residents to travel effortlessly in any direction around the city and beyond. This makes the neighborhood very desirable for working professionals along with families who have been given the privilege of several schools around. One of the main reasons to invest here is the fact that real estate prices here are still comparatively less compared to Toronto. Investing now would be the ideal thing to do before the population take an aggressive expansion and thereby shoots up the prices. The vision for the city of Mississauga is to develop into an exquisite and a sustainable city that not only looks into new ventures but also preserves its natural and cultural heritage assets, particularly the ones by the waterfront. With several condo projects coming up along with the existing townhouses and detached homes, there are several options available to choose from. The growing rate of real estate prices ensures you a premium return on your investment a few years down the line. You can also turn it into a monthly income if you choose to rent it out. The future for this neighborhood is bright, with immense appeal for both buyers and investors, once the transformation is in place.
Education in Lakeview
The metropolis aims to assemble exclusive buildings and spaces that will add up to an active, high spirited, associated locale in the centre of the waterfront in Mississauga. This will surely place Mississauga on top of the map and will be known as a first rate landing place. This harbourside locale is family-inclined since it is surrounded by assorted elementary schools which are Janet / McDougald PS, and Westacres PS. It is also accompanied by other highschools such as St. Paul Secondary School, Cawthra Park Secondary School, and Gordon Graydon Memorial Secondary School.
Average Condo Prices in Lakeview
The Lakeview neighbourhood will primarily feature houses that are detached. 60% of the sales are chased by condominium townhouses for 10% as well as condominiums for 21%. Majority of the real estate properties are bungalow type houses which are already at a trend and mostly feature three bedrooms. Over the past year, Lakeview had a decrease of over 3% in total price. The normal price last year was already at $866,461. Compared to the median condominium price of $567.701 over the average property price which was $1,006,582. A promising future lies ahead for Mississauga mostly for Lakeview. This will definitely have a massive charm for investors and buyers once the modifications take place. It will surely be a lively, viable, and a connected community by modernising the waterfront into a haven for everyone to love. Are you looking for a community that has a massive valuing future? Don't look anywhere else – Lakeview is what you want. This is an awesome location for yourself and your family. Contact us today and we will be more than happy to help you register. This is a once in a lifetime opportunity to put your money into. This flourishing neighbourhood enchants professionals, families, and growing families.
Transit & Accessibility
The district with Mississauga is easy to get to since it offers several transit systems. It offers a public transit route and has various bus line tracks such as 8 Cawthra and 5 Dixie and 23 Lakeshore. People can freely travel and get where they are needed since travelling here is like a breeze. Port Credit GO Stations and Long Branch, Dixie both are nearby. This will allow travellers to get into Toronto in approximately thirty-five minutes.The Long Branch GO Stations is an essential TTC bus line for many. As to those who drive, there are several arterial thoroughfares just a few minutes away from QEW. This also connects to other arterial roadways making this whole GTA extraordinarily reachable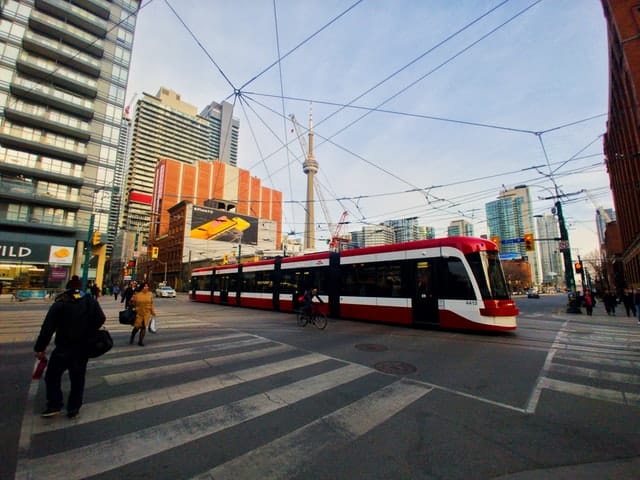 Shopping & Entertainment
A Metro supermarket. The branch library in Lakeview, a number of bank establishments, and an abundance of services are all around the place. There are a plethora of parks that will strike through Lake Ontario. It will be inviting to bikers, joggers, hikers, or just relaxed walkers along with several luminous baseball fields that will inspire a robust lifestyle. Along the blissful waterfront, Lakeview Water Treatment Plant, Lakefront Promenade Marina, G. E. Booth Wastewater Treatment Plant, Port Credit Yacht Club, Lakeview Park, Marie Curtis Park, excursion areas, parks, a couple of golf courses and trails sequentially. The plan for Mississauga is it will be a lovely imperishable metropolis that will protect the cultural and natural riches, especially in the waterfront. The locale plans a long-lasting multiform economy that will be supported by a scope of options and diversity of house options alongside community support to establish a clear-cut absolute neighbourhood.