Why Invest in Cooksville Real Estate?
A western GTA neighbourhood, Cooksville is located in south central Mississauga, just south of the City Centre and the Square One Mall. It is bounded on the north by Rathburn Road, on the east by Cawthra Road, on the south by the Queen Elizabeth Way, and on the west by Mavis Road. Cooksville is a true urban blend, not a typical suburban neighbourhood, yet it continues to be a welcoming community. It is distinguished by common green areas, autonomy from the major city, and a vibrant freshness. It is one of the more affordable neighbourhood of the GTA, attracting new immigrants, young professionals, and growing families trying to buy their first home. One of the most compelling reasons to invest here is that real estate prices in this area are far lower than those in the rest of Mississauga and Toronto. Over the last year, the area has witnessed a 28 percent increase in real estate values, so it's the right time to invest while the prices are still low.
List of New Condos in Cooksville Neighbourhood
Why Buy New Condo Developments in Cooksville?
The real estate in Cooksville is divided between various old/new condos and traditional homes. As part of the rejuvenating vision, several new developments in mix-use and master planning are now being conceived. These proposals will incorporate a number of new high-rise residential condo complexes with retail spaces on the ground level as well as many green areas. The neighbourhood already has plenty of amenities, making it extremely easy for homeowners to manage the daily errands without having to drive. New Condo Developments in Cooksville are a great investment since it is in high demand among working professionals and growing families.
Recreations in Cooksville
This neighbourhood is park paradise, with 16 parks and community recreational spaces within its borders. Huron Park Community Centre, located at 830 Paisley Boulevard, features a baseball and soccer field, a full-size gymnasium, a hockey and skating arena, leisure pathways, an outdoor volleyball court, a splash pad, banquet facilities, and an event plaza for community gatherings and special events. The Credit Valley Tennis Club is directly across the street from the community centre with 8 tennis courts featuring lighting for night play.
Average Price for Condos in Cooksville
Cooksville's homeowner percentage is somewhat greater than the tenant rate, with 58 percent owned and 42 percent rented. The average household income in this neighborhood is around $81,358. Condos are the most popular type of home here, accounting for 44 percent of all sales. Condos, townhouses, and detached houses are also popular here, accounting for 22 percent of all property sales. The majority of the condos feature two bedrooms. The average real estate price in Cooksville over the last year has been $587,358, a 28 percent rise over the same time period, the average price of a condo was $358,648, while the average freehold price was $1,000.088.
Cooksville Transit & Accessibility
Cooksville's public transit system is one of its best features, allowing you to easily travel across the city. Residents can use GO Transit and MIWay bus services. There are also express city buses that go up to Toronto Union Station and its nearby neighbourhood. Public transportation is easily accessible as soon as you step outside your door, and it is a breeze for working adults and students to commute on a regular basis. Drivers can easily access major Highways 401, 403, 407 and the Queen Elizabeth Way to commute across and outside of the city.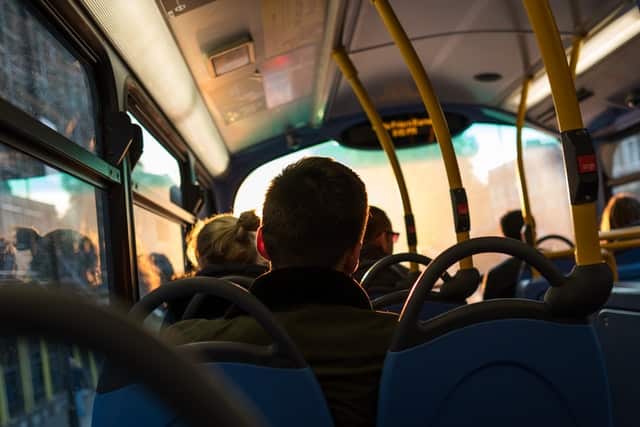 Your kids can get an excellent education in this neighbourhood. Cooksville has a number of public, private, and Catholic schools. Mary Fix Catholic School, Father Daniel Zanon, and St. Timothy Catholic School are among the Catholic primary and middle schools. Cashmere Avenue Public School, Floradale Public School, Clifton Public School, Munden Park Public School, Corsair Public School, and Camilla Road Senior Public School are among the public schools in the area. Port Credit Public Secondary School, which is ranked among the top 25 percent of Ontario schools and provides specialized regional education programs in the arts and science.