Why Invest in Creditview Real Estate?
Creditview is the neighbourhood that everyone pictures when the word "suburbs" is thrown around. With subdivision homes lining up the neighbourhood is only interrupted by the major routes that pass through it. Creditview however is not a neighbourhood you can easily dismiss. Also known as "Centre Court" , Creditview dishes out life amenities that's just up to par if not better than most Mississauga neighbourhoods. From major routes leading to Ontario's HWY and commercial surrounding the area, Creditview is a place that offers the true suburban lifestyle.
List of New Condos in Creditview Neighbourhood
Why buy a Condo in Creditview Real Estate?
Investing in a pre-construction condo in Creditview means having both sides of the coin. From the nearby Mississauga City Centre, Mavis Erindale, and HWY 403 life here is fulfilling and full of opportunities. Creditview does not lack in any criteria, this centre court is also nearby theater and art facilities. It's truly fascinating how Creditview would seem like a boring neighbourhood, to only realize that it is encapsulated with everything you will ever need. Maybe that's why developments around the area are now blooming as its hidden potentials have been unveiled.
Commercial life in Creditview
Creditview Condo residents will scratch their head to which districts to visit first as Creditview offers them all. Mississauga City Centre will definitely be hard to ignore as this Centre boasts one of the largest malls in not just Ontario but Canada. Square One Shopping Centre is home to many retail stores such as H&M and Zara and even luxury boutiques like Holt Renfew and the Hudson's Bay featuring the likes of Gucci and Balenciaga. If entertainment is what you are looking for, Mississauga City Centre features a 40,000 square feet playdium. Arcades games, mini-gold, go-kart can be found here. It doesn't stop there, from Cineplex Cinemas to catch the latest movies or sitting down at Scaddabush Italian Kitchen & Bar, this centre provides you with everything you will ever need. Another great place to head to would be Hershey Centre. Hershey Centre is good for exploring boxing, wrestling, hockey and basketball as this centre is a recreational hub. Hershey Centre also features live concerts playing so you won't have to miss your favourite bands perform.
Average prices of Condos in Creditview
The average price of all types of residences, including new condos in Mississauga is $1,180,818. In comparison to its neighbour region, Oakville averaged $1,297,250 in all types of residences. Those looking for a new condo in Creditview will find that the average price will come close to that of Mississauga's $1,200,00 average price for condos. At the moment, a 1-bedroom apartment in Creditview is $2,150 with a 16% increase in comparison to last year.
Getting Around the City
Creditview residents have an abundance of options when it comes to exploring the GTA or beyond. Erindale Go Station is a great way to quickly get to Downtown Toronto. The Go Train from here will take residents all the way to Union Station in a 35 minute direct route. Another great way to take would be HWY 403. This Highway is a major Mississauga rute that connects to others such as the HWY 401 and the Queens ExpressWay. HWY 401 can take one to northern Toronto neighbourhoods like North York or destinations like the Toronto Pearson Airport. Queen ExpressWay to get to regions like Niagara Falls or Burlington. The HWY 403 itself will take residents to regions like Hamilton. This could be a great investment for post-secondary students as this will give them access to institutions like Brock University, McMaster University, The University of Toronto and so much more. Transportation here is subpar to none.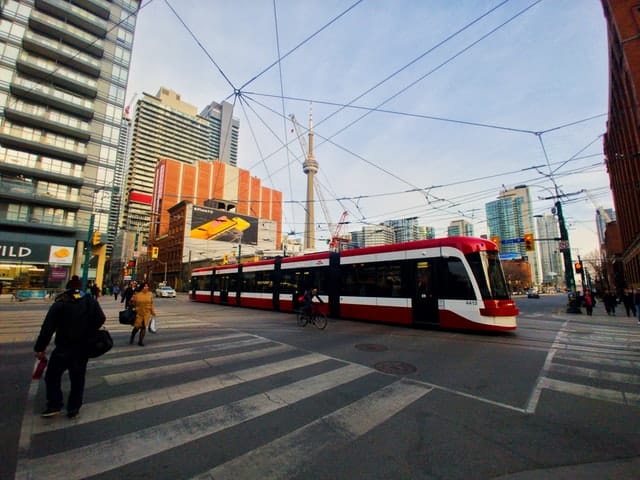 New condos in Creditview will take part in the artistic showings that the neighbourhood indulges on. The Living Arts Centre located at the heart of the Mississauga City Centre is a must visit destination. Featuring seven crafting studios, three theaters, a one-of-a-kind in-house restaurant, this place is breathtaking. Get ready to see numerous performing art shows, or partake in its community or educational activities, The Living Arts Centre is what spreads creativity throughout the region of Mississauga.