Why Invest in Mississauga Valleys Real Estate?
The Mississauga Valleys neighbourhood is bordered to the north by Burnhamthorpe Road, to the east by Cawthra Road, to the south by Dundas Street, and to the west by Hurontario Street. Mississauga Valleys is a family-friendly neighborhood with a decent variety of schools, a community centre, plenty of parks and greenspace, and convenient access to public transportation and major highways. Mississauga Valleys offers a diverse range of homes, ranging from traditional detached and semi-detached homes to split-level homes and townhomes. Along Mississauga Valley Boulevard, there are also a lot of high-rise condo buildings located in a beautiful park-like landscape. The closeness to the city's largest Square One Shopping Centre and the still-relatively-affordable price for a family-sized condo unit are the most appealing aspects of Mississauga Valleys. This neighbourhood should be an ideal destination if affordability is your most important consideration.
List of New Condos in Mississauga Valleys Neighbourhood
Why Buy New Condo Developments in Mississauga Valleys?
Mississauga Valleys has a lot of condominiums and condo townhouses; the majority of the older condo buildings are in the northwest area of the neighbourhood. New condo developments are still rare in this neighborhood. The neighborhood already has a well-developed public transit system, but once the Hurontario LRT project is completed, the demand for new condo developments will skyrocket and given the limited supply, the home value in Mississauga Valleys will undoubtedly soar. If you are able to buy a pre-construction condo and lock in a fixed price now, you will benefit from the appreciation when the condo is built.
Mississauga Valleys Neighbourhood
Mississauga Valleys is a multicultural neighbourhood with a sizable immigrant population. There are about 27,000 people living there. You might have a younger neighbour because the largest age group in this neighbourhood is between 30 and 44. Almost half of the households have kids in their family. The neighbourhood is densely populated as there are a lot of condos and townhomes. Mississauga Valleys itself doesn't have a lot going on, but because it is close to City Centre and Cooksville, people may take use of the nearby services and public transit (Cooksville Go Station). Several schools are located both on the outside and within the Mississauga Valleys. Elementary schools include the following: Briarwood , Silver Creek, and Thornwood Elementary School. Catholic schools include; Canadian Martyrs and Metropolitan Andrei Catholic School. Valleys Middle School sits in the middle of the neighbourhood as well. The Mississauga Valleys Community Centre and Library has a complete fitness centre with swimming pools and a therapy pool. A full gym, baseball grounds, and an ice rink are also available just outside the centre. In addition to the fields and park at the Mississauga Valley Community Centre, there are two parks that are connected to one another, Richard Jones Park and Stonebrook Park. These places are great for running, biking, and taking the dog for a walk by the river. You can also find excellent parks like CJ Skateboard Park, Sgt David Yakichuk Park and Kariya Park. There is no lack of places for family activities.
Average Price for Condos in Mississauga Valleys
Condo apartments and condo townhouses make up the majority of sales in Mississauga Valleys, accounting for almost 80% of all sales. The older condo projects are fantastic options for families searching for a spacious yet inexpensive property. In May 2022, houses in Mississauga Valleys sold on average for $763,772, a 14.8 percent increase over the same month in the previous year. Condos in Mississauga Valleys sold for an average sale price of $655,545, up 16.9% from the same month previous year.
Mississauga Valleys Transit & Accessibility
Bus service is provided by Mississauga Transit, also known as MiWay, along Bloor Street West, Burnhamthorpe Road, Hurontario Street, and many other smaller streets. The majority of routes stop at the large Mississauga City Centre bus terminal near to Square One, where connections to locations all around the city can be made. The Cooksville GO station comes in handy and can bring you into downtown Toronto in half an hour during peak hour. While Highway 403 offers easy access north to the 401 or south to the QEW, drivers will find Burnhamthorpe Road to be a useful east-west highway.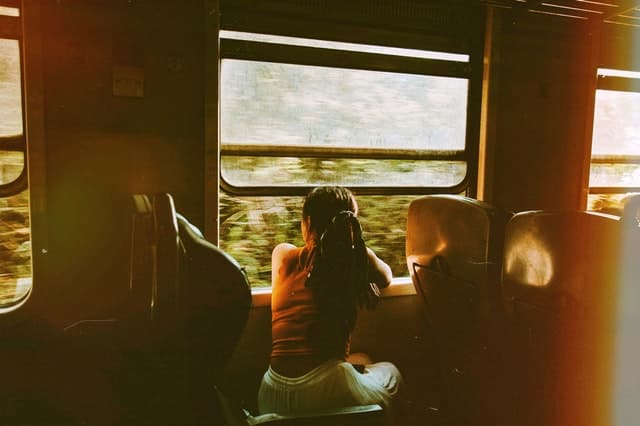 You can fulfill all of your shopping needs at Square One Retail Centre, which is a short distance away. There are many different restaurants to pick from. Gazebo and George's Greek Grill are two wonderful spots to get something to eat. Take a trip further to Fred's Bar & Grill, Bento Sushi, or Wrap A Bite for a meal. If you enjoy coffee, Tim Hortons, located at 255 Dundas Street E, is not very far away. GrWithin a short walk, you can get groceries at Metro, where you can also locate Rexall PharmaPlus. A small shopping centre is also located on the junction of Burnhamthorpe Road and Central Parkway, as well as a movie theatre across the street near Square One.