Getting into Welland Real Estate
Welland, Ontario, is a thriving centre for transportation logistics and high-technology manufacturing. Ships, transport trains and trucks all move goods in and out of this Canadian port; the town's own products made in its own workshops are put onto these ships. The landscape, on the other hand, is far from drab and industrial. A vast network of canals, parks, and woodland trails give the city a picturesque appearance.. rather than a desert. Newcomers to the city will find a wide range of industries and lifestyles to choose from, all at reasonable costs, including wineries, bicycle trails, orchards, and strawberry farms dotting the landscape. Welland, Niagara's third-largest city after Niagara Falls and St. Catharines, is just a short drive away. There are more expensive places to live in Niagara Falls and St. Catharines, but Welland is growing rapidly both in terms of population and real estate development. The 25-44 age group in Welland is by far the largest, with an average age of 44 years old. Since Niagara College and Brock University campuses are nearby or within easy driving distance of the city, a growing percentage of its people has a college or university education. Their median household income was $61,750 in 2015. Pre-construction townhomes in Welland are in mid-level demand, as single-family detached homes are the most common housing type in the city with apartment-style condos in second. The city's residents are in good health and happy, thanks to a wide range of recreational and sporting activities, including huge sports facilities, extensive biking routes, and innumerable creeks and rivers for boating and swimming.
List of New Townhomes in Welland
Benefits of Buying New Townhomes in Welland
Welland is a well-established city strategically located in the heart of a major trade corridor connecting North America with the United States. It has a wide range of industries that are thriving despite the global economic downturn, and it's a popular destination for entrepreneurs looking to expand internationally. Preconstruction townhomes in Welland are reasonably priced, and highways connect its residents to nearby cities in a short amount of time thanks to the nearby presence of major schools with industry-specific programmes. Welland has a sizable population, with a total of over 52,000 residents in the surrounding region. A popular and busy waterway for trade and industry as well as recreation and leisure, the city was named after the Welland Canal and River. Lake Eyrie, which Canada and the United States share, is only a short drive away. Because of its proximity to the United States and Canada, and because of its role as a middleman in trade, the province has robust manufacturing and logistics industries. Welland is a great place to invest in real estate if you believe that the area between Toronto and Buffalo will continue to grow and urbanise due to the Go Train's planned expansions toward Niagara Falls and its location in between the densely populated US Border and the Greater Toronto Area.
Working In Welland
Welland's economy is robust due to its how its location is advantageous for a variety of industries. The Niagara region's supply chain network is centred in this location, which has a strong workforce in advanced manufacturing, such as precision machining, metal forming, and ship building. This 'port town' economy's logistical half is served by offices tasked with streamlining the logistics of moving goods. As a result of its proximity to colleges and universities like Niagara College and the universities of Waterloo, Windsor, and McMaster, many of its residents are college educated and work in the automotive industry. Big box retailers like Canadian Tire and health care services for the city's ageing population are two of Welland's biggest single employers, as are in many other places. Strong industries in manufacturing, transportation and warehousing, and construction, on the other hand, come in second. There are plenty of jobs in Welland for those with a college or university degree looking to join the city's entrepreneurial spirit, but it also offers easy access to three other major metropolitan areas, including the one right next door in Buffalo.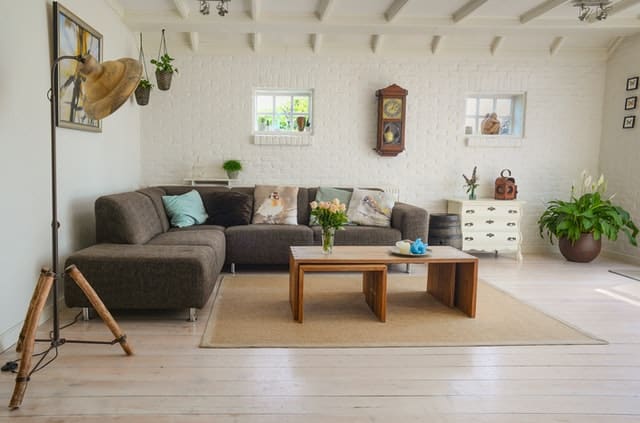 Average Townhome Prices In Welland
Welland, unlike Niagara Falls and St. Catharines, did not see a significant drop in the number of new listings between 2020 and 2021. The city of Welland continues to develop and sell new homes despite a decline in new listings across the province. Similar to the surrounding area, its average real estate prices increased to $526,700, up from an HPI Benchmark price of $396,000. For new townhomes in Welland, the average price is about $612,000.
Transit And Accessibility
Overlooking a canal and a major river, Welland got its name for its location. A major gateway for US freshwater shipping into Canada is the Welland Canal and River, which link Lake Ontario to Lake Eyrie. It's close to an airport and well-connected by rail and road to the rest of the United States and Canada. Welland is a half-hour drive from St. Catharines, Niagara Falls, and Buffalo, New York, and a one-hour drive from downtown Hamilton or Burlington via the Queen Elizabeth Way highway for drivers. Its port, which can load ocean-going ships, and its extensive rail network facilitate industrial traffic. Residents must first travel to St. Catharines and take the GO Bus to Burlington to access the GO Train, as there is no passenger train serving the GTA. While public transportation can get residents around the Niagara region, a car is required to get to the rest of the Greater Toronto Area.