Getting into Woodstock's Real Estate
One of the largest communities in the Kitchener-Waterloo sphere of influence, Woodstock is 45 minutes from Kitchener-Waterloo known for its engineering and IT industry, has a population of 40,000 people and is increasing. Natural growth and the rapidly growing costs of properties in the centre of Kitchener-Waterloo have boosted the attractiveness of new townhomes in Woodstock. Residents searching for a more inexpensive, or more country-living choice in a community that's still within convenient commuting distance of the metropolis are moving westward, just as they do in Toronto. It also provides access to Kitchener-Waterloo, Hamilton, and the remainder of the GTA via highway or VIA Rail. Woodstock, despite its reputation as a sleepy suburban commuter town, has a rich history, old and modern structures, and a variety of big-city services. Its past is told through its downtown streets, which are lined with ancient oaks and Victorian-era residences, as well as public parks and market squares, all of which encourage pedestrian city living. Its downtown is particularly rich in historic architecture that embodies the town's and its long-term residents' legacy, making it an ideal area to live for anybody interested in the history and tradition of this region of the north. Woodstock has developed significantly in the previous decade, thanks in large part to a $1.1 billion manufacturing factory owned by Toyota, which has brought in a slew of employment and a slew of secondary companies. Hundreds of new townhomes have been built in Woodstock, and preconstruction townhomes are still being built to fulfil demand, whether it is due to the region's growing industry or new inhabitants seeking an escape from the major city to work from home or commute. The rolling rural area of farms, enormous forests, and massive hills that distinguish the Kitchener-Waterloo topography surround this metropolitan core and industrial sector, bringing with it a multitude of parks and trails for inhabitants to explore a short distance away. Woodstock combines the amenities of a fully established, historically significant, and culturally vibrant town with the convenience of a bedroom community's transit network. If a commute is acceptable to new inhabitants, they will undoubtedly want to live in or rent out preconstruction townhomes in Woodstock.
List of New Townhomes in Woodstock
Why Invest in New Townhomes in Woodstock?
Woodstock has grown tremendously as a result of two major events: The first was the opening of a vast, billion-dollar Toyota manufacturing plant in the mid-2000s, which brought in manufacturing employment as well as companies and services to support that industry. Second, the rapidly rising prices of homes in major urban cities are felt throughout the country, not just in Toronto and Vancouver, but also in Kitchener-Waterloo, with the result that residents are being pushed out of expensive urban centres and into more peripheral communities in search of affordable townhomes within reasonable commuting distances. Woodstock provides just that, being only 45 minutes from the core of Kitchener or Hamilton, and 25 minutes from London, as well as connectivity to large cities via a VIA Rail station that allows commuters to reach Hamilton and Kitchener in roughly the same amount of time as driving. Young professionals who don't want to drive can buy a new townhome in Woodstock that is within walking distance of the VIA Rail, or they can drive to any number of cities for work or access to more specialised facilities that Woodstock lacks. The town's history contributes to the value of new properties in Woodstock. Rather of becoming a dreary suburban commuter town with little to do, the town's 1800s history and buildings—from mills to a brewery and distillery—as well as its vibrant downtown give it a strong identity with which inhabitants can participate. Woodstock is a fast-growing city with a clear strategy for attracting investment and diversifying its economy. It approved industrial facilities with residential permits worth $233 million. Its residents have access to a wide range of educational possibilities, with a number of schools within easy driving distance. It features an economic development section tasked with giving information and help to bigger corporations interested in investing in the company, as well as support and counselling to startups. Even with the epidemic, its real estate market is booming. New townhomes in Woodstock are on the market for an average of 13 days before being sold, and investment in this market is sure to deliver steady profits as the city grows in size and its transit connections to other large cities improve.
Employment in Woodstock
Woodstock's agricultural, tourism, and manufacturing economies are all thriving. First and foremost, Toyota's $1.1 billion manufacturing facility has been in operation since 2005 and is still running strong, thanks to a thriving ecosystem of smaller businesses and services that support manufacturing, such as logistics companies that send parts in and out. With a variety of agricultural, industrial, commercial, and residential plots available, as well as a team of municipal consultants to assist with the start-up of activities, the city also gives prospects for investors wishing to acquire and use its property. It's a fast-growing city that promotes investment and economic growth both in the downtown and urban centre, with startup assistance programmes and acres of land set aside for commercial and industrial development. Woodstock is remarkable in that, as of 2017, it has 3 times as many university graduates as college, resulting in a competent workforce. Manufacturing employs the majority of the country's workforce, followed by transportation and logistics and tourist accommodation. The construction, retail, and healthcare industries are also important.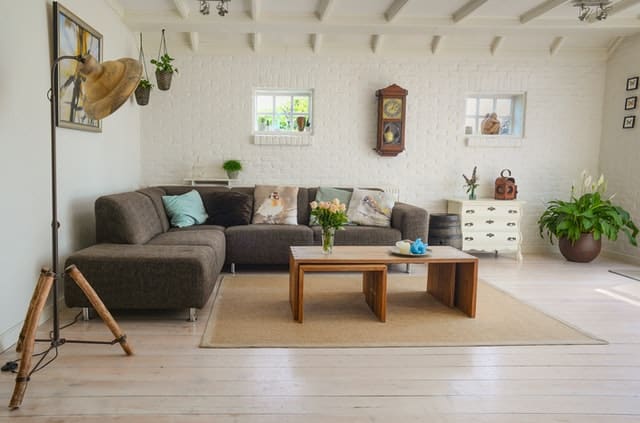 Average Townhome Prices in Woodstock
Between September 2020 and September 2021, the number of listed units in Woodstock fell by roughly 20%, but home sales are still 7% above normal for the prior five years, with prices much higher. The MLS HPI Composite Benchmark, which is based on all dwelling types, has increased by 33% in the previous year, with the benchmark price now standing at $596,800. According to the CREA, the average cost for new townhomes in Woodstock is about $401,200, an increase of nearly 40% since the previous year.
Transit And Accessibility
Woodstock lies in the heart of Ontario, with a well-developed transportation network connecting it to Kitchener-Waterloo, Hamilton, Brantford, Cambridge, and London. It's located in the heart of Ontario's south west, between Highways 401 and 403, with convenient access to all of the province's main cities. They can go to Mississauga in 1hr15m or Toronto in roughly 1hr35m on the same roadway that takes them to Kitchener in 45 minutes. A person may get to Toronto in 1hr30m from the VIA Rail station in Woodstock. It takes 30-35 minutes to get to Brantford, and up to 40 minutes to drive to London. As a result, someone buying a new townhome in Woodstock will have 30-45 minute access to a range of major metropolitan hubs, including Kitchener-Waterloo and Hamilton, which are important centres for technology and industry. Despite the fact that VIA Rail has a station in the city, inhabitants prefer to travel by automobile, with carpooling and walking coming in second and third. A workday commute takes less than 15 minutes for little under half of the city's working population, while approximately a quarter takes 30-59 minutes. The nearest airport is London International Airport, which is 53 kilometres away.