Introducing Orillia's Real Estate Market
Owners of new townhomes in Orillia have access to activities including boating, skiing, hiking, and cycling, as well as time to spend with family and friends, pursue hobbies, and engage in active community events. It's a bustling city to live and work, about an hour from the GTA. Its downtown holds a range of festivals and events that allow citizens to get to know one another and engage in the city's common culture, contributing their faces to the city's character. It's a great spot to start a new life, whether you're a seasonal or permanent resident. Orillia is a culturally lively city, with visitors and inhabitants coming from all over South Ontario—people travel from Parry Sound, Barrie, and Penetanguishene, to name a few—to spend their money or live in the city and its lovely surroundings. The City of Orillia Region, which includes both the urban centre and the rural area around and within its limits, has a population of 76,167 people. Orillia, in particular, has 31,166 residents and is part of a major and secondary trading region with a population of about 350,000. Orillia has witnessed significant investments in the development of valuable waterfront land in the downtown core, the North American Advanced Technology Hub, a new Costco, a rec centre, and, of course, new residential units across the city. Because of its closeness to Lakehead University and Georgian College, it boasts a highly qualified workforce. The typical age of these individuals is 47, and there are around 31,166 permanent residents in the city. The average family income in 2015 was at $71,000, with average individual incomes similar to the national average.
List of New Townhomes in Orillia
New Townhomes in Orillia and Reasons to Invest
Orillia is regularly mentioned as a great city to live and invest in, receiving accolades from a variety of media. According to the Canadian Property Investor magazine, Orillia is the 5th greatest area to invest in Canada. Orillia was also listed among the top ten cities in Canada to invest in real estate in the 2018 annual evaluation. It was ranked in MoneySense Magazine's top 10 small cities to live in Canada for livability. It is part of a larger region that has over 200,000 permanent people and is predicted to expand by roughly 23% by 2031. It's also a popular tourist spot for those planning to stay for a few days to a season. It has a population of around 150,000 seasonal residents, giving it a thriving renter's market. Finally, Orillia's population is predicted to rise by around 34% by 2031, thanks to expansion in the Golden Horseshoe of Ontario. Orillia is part of a larger strategy to promote public health, such as the LINX and LINX+ bus networks, which will link Orillia to the Simcoe Region's other key centres, such as Wasaga Beach and Barrie. Orillia's older townhomes are also receiving a makeover, due to municipal initiatives that repair and upgrade them so they can keep up with newer ones. Orillia has been working on a project dubbed the Downtown Tomorrow Plan since 2012, with the goal of connecting its downtown core to the waterfront and bringing a more lively economic and cultural life to the area. It has excellent beachfront properties, a vibrant downtown district, and a strong sense of community among its citizens. Residents of new townhomes in Orillia will undoubtedly benefit from the city's and its people's dynamic lifestyles.
Employment in Orillia
New townhome owners in Orillia will find their city has a vibrant economy, and should take into account the fact that a majority of businesses in the city occupy specific technical skills and services. Health Care and Social Assistance, Public Administration, Retail Trade, Accomodation and Food Services, and Educational Services are the top five industries in the Orillia region. In 2018, Casino Rama was the top employer, employing almost 2500 people. Natural and applied sciences, as well as jobs related to education, community, and government service, have had the most growth in the previous two census reports. Overall, the tourist business is fairly big, employing around 20% of the town's workforce. Orillia's population has a post-secondary education rate of around 40%. Residents of Orillia are split around 60/40 between those who work inside the community's limits and those who commute outside of it for their daily commute. Many individuals come to Orillia to accomplish their work as well. More individuals come into Orillia for their daily commutes than each of the two categories of inhabitants. Within a 30-40 minute drive down Highway 11 onto Highway 400, residents have access to a big urban region in and around Barrie, providing lots of chances for skilled jobs in a reasonable distance.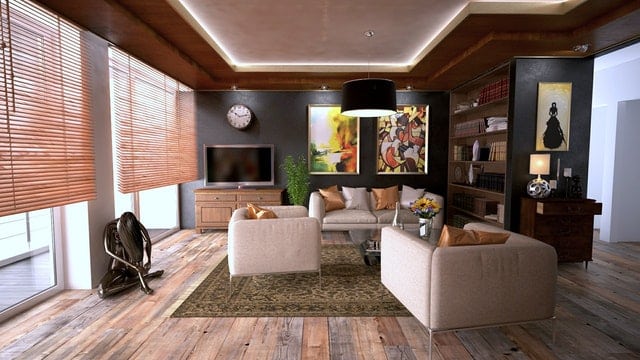 Average Prices for New Townhomes in Orillia
Pre-construction Townhomes in Orillia are comparatively affordable when compared to other cities and towns outside of the GTA, but have still increased dramatically in price since 2020 and earlier. The average price of a new townhome in Orillia is currently $503,000, up from around $419,000 in August 2020.This price varies every couple of quarters, since 6 months ago the average price was nearly $600,000.
Transit And Accessibility
Orillia, like many other country communities and villages, relies heavily on automobile traffic for transit. Residents of Orillia's new townhomes will require a car for shopping and work excursions. Having said that, the city does boast a public transit system. Orillia will be the newest addition to the LINX+ bus network, which connects Simcoe settlements to large metropolitan centres and their local transportation systems, as well as other towns in the county. Orillia is around an hour's drive from the GTA's highway 11/400 crossroads, as well as the east/west terminus of Highway 12. Furthermore, it is adjacent to the Lake Simcoe Region Airport, which is a passenger-only airport. Orillia is located near the city of Bracebridge and is nearly next door to Barrie. The centre of Barrie is 30 minutes away, while Bracebridge is 35 minutes away. Its commuters, on the other hand, frequently commute to an area inside the Orillia community, with over half of its citizens requiring 15 minutes or less to go to work, and just a small percentage travelling more than 45 minutes.