Orangeville's Real Estate Market
Orangeville is located amid the magnificent fields, woodlands, and rolling hills of South Ontario's countryside, less than an hour's drive from the centre of the Greater Toronto Area. It provides new inhabitants with a unique small-town character while being close to large city conveniences. Its most appealing feature may be its location, which is directly on the edge of the Niagara Escarpment, providing pristine natural splendour right outside the windows of new Orangeville houses. It boasts an economically lively downtown and provides a variety of retail and eating options for local companies and facilities. Because of its location, economic prospects, and concentration on healthcare and community services, the town has seen constant expansion. Georgian College has its own campus, as well as a significant hospital and a wide range of retail and service industries. Brampton is a straight line along Roadway 10, and people may access large parks, conservation areas, a golf course, and ski slopes through the same highway. On its northern boundary, the town boasts its own Island Lake conservation area, as well as a natural reserve just next door. The town boasts a vibrant culture, with a thriving artist community and live theatre performances. It includes a large park system, including Island Lake, which is located to the north. For those who enjoy the great outdoors, there is fishing, swimming, golfing, skiing, and a variety of cross-country activities. According to the 2016 census, the town's population was close to 29,000 people, and it is predicted to grow to over 37,000 by 2036. It has a young population, with a median age of 38.7, which is lower than the provincial average of 41, with the 25-44 age group being the most numerous.
List of New Townhomes in Orangeville
Why buy New Townhomes in Orangeville?
Orangeville, located in the middle of Canada's financially powerful engine, the Golden Horseshoe, offers a great combination of amenities. This includes proximity to metropolitan areas, employment and education, and a rural lifestyle with national park reserves just next door. Residents moving into new townhomes in Orangeville may enjoy the town's stunning scenery as well as that of its natural surroundings, while also taking advantage of major shops located inside the town with any specialty goods or services not available in the town being only down the highway. It's already a desirable location for new families, with young professionals in the 25-44 age bracket pulled in by the town's reduced housing prices and accessibility to major cities for commuting. Orangeville boasts affordable housing, with costs lower than neighbouring communities on the outskirts of the GTA, and offers a wide range of housing options, from majestic brick single houses to contemporary communal townhomes and condominiums. If you don't want to drive, or if you have kids who need to get around town, Orangeville has a rather thorough bus system that covers all of the major shopping and entertainment districts. It contains multiple schools, a large hospital, and two community centres that combine recreation, community-building events, and cultural activities. Swimming pools, arenas, tracks, and gyms, as well as conference rooms and a library, are all available. There are 35 parks placed around the city, providing inhabitants with a never-ending supply of fresh trails and riding pathways to discover.
Employment in Orangeville
Orangeville is home to a broad corporate community and is a hub for commerce and services in the region. It has a college campus, and students may commute to other post-secondary institutions by driving the highway to Brampton, which takes little over half an hour. Residents who travel to work can get to almost any part of the GTA in 30 minutes to an hour. A person residing in Orangeville who commutes to work may get to any area of the GTA's eastern end in 30-45 minutes without having to utilise the crowded 407 or tolled 401. Sheridan College in Brampton, the University of Guelph and Conestoga College in Guelph, and the University of Toronto in Mississauga are all options for students. Half of all businesses in Orangeville have 1-4 workers, and real estate is the most popular industry, followed by professional/trades services and construction. As a result, Orangeville's core industry is expanding. Retail, manufacturing, and construction are the industries with the most workers.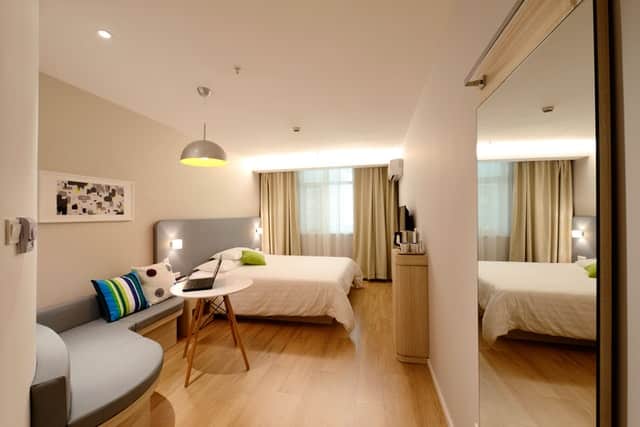 Average Price of New Townhomes in Orangeville
Between August 2020 and August 2021, the average sale price of residences in Orangeville increased, although the number of listings decreased, according to Mullingroup. The average sale price of a home today is $834,837. Preconstruction townhomes in Orangeville are built in newer subdivisions within walking distance to lakes and trails, and cost on average $782,000.
Getting Around in Orangeville
Orangeville has an advantage over other small towns because of its closeness to the Greater Toronto Area. Future residents for preconstruction townhomes in Orangeville will be located along a roadway that connects it to the GTA through Brampton, or travellers may go east until they reach highway 400, which provides a direct route into Toronto. Brampton is around 35 minutes away, Mississauga is 45 minutes away, and Vaughan is 55 minutes away. For any air travel needs, the Toronto Pearson airport is 45 minutes distant. To take advantage of these motorways, those moving into new houses in Orangeville will need a car. A GO Bus service runs from Brampton to Orangeville in approximately 50 minutes, arriving at Union Station after another hour. Orangeville also has a public transportation system with buses that run throughout the city, offering residents access to all of the town's major stores and services. As a result, Orangeville is one of the few smaller country communities in south Ontario that provide bus service across the city.