Lincoln Real Estate Market
Lincoln is a true country town, with a population dispersed across acres of farmland and a compact town centre with cultural amenities, houses, government, and schools. Lincoln is a relatively recent town in comparison to neighbouring towns, having been founded in the 1970s. It's close to the QEW and the escarpment, and the lake is only a short drive away. Its primary 'town' is Beamsville, which is where the majority of the town's administration and enterprises are located, but it also includes smaller hamlets such Vineland and Rockway. The town has a population of 24,000 people and is increasing. It has a robust economy focused on agriculture, with wine being a major focus, as well as tourism and manufacturing enterprises tied to its vast number of wineries. Its farms are among the most profitable in the Golden Horseshoe area of Ontario, and it has the most greenhouses in Canada, thanks to this thriving business. There's more to the land than just a flat agricultural complex. It features a variety of lovely conservation parks and hills, as well as water falls, and the agricultural areas are magnificent tourist attractions due to the large number of wineries. Finally, the town is conveniently located near a number of other large population centres, with a trip to two major cities—Hamilton and Burlington—taking less than an hour, and three other cities within a half-hour drive. Its population has a median age of 40, indicating that it is not on the cusp of retirement, and its median family income is substantial, at $91,325, despite the fact that just a quarter of its working-age population has a college or university degree.
List of New Townhomes in Lincoln
Why Should You Invest in Lincoln's Real Estate?
Lincoln is one of the fastest-growing neighbourhoods on the Niagara Escarpment, making pre-construction townhomes in Lincoln an excellent investment. It has a strong agribusiness sector, with highly fertile soil and favourable weather ensuring regularly good harvests for the many wineries that dot the landscape. The town is focused on ensuring that its economic growth is long-term and sustainable. It offers access to all of the amenities of a big city, with most retailers located within a half-hour drive of the town and near proximity to fully fledged towns like Hamilton for anything else. The municipality is actively working on a number of projects to improve transportation, social, and corporate infrastructure with the goal of increasing the quality of life for its citizens. Better or more roads, as well as improved libraries, recreation centres, and parks. In short, Lincoln has a lot of land, is close to a lot of towns and cities—including the United States Border—has a strong economy of more specialised agriculture that serves as the backbone for its tourism and manufacturing sectors, and is surrounded by the natural beauty of the Niagara Escarpment.
The Employment Landscape of Lincoln
Residents in Lincoln who own a car have easy access to a variety of large towns and cities for a 30-minute commute to the larger towns and a 40-minute journey to Hamilton. Due to the town's closeness to St. Catharines, Hamilton, and Niagara Falls, the primary industries in which its citizens work vary significantly depending on whether they commute out of town or stay inside its limits. For commuters, all types of work are available, including those in Hamilton and Burlington. Many residents choose this route, as only approximately 30% of the town's residents work in or near the town. For that 30%, the town's primary industry is agriculture, with Lincoln having the most farms in the Niagara region and some of the most profitable farms in the Golden Horseshoe. The land is ideal for orchards and wineries, with over fifty wineries in the area supporting the area's food and beverage industry, which facilitates wine production, distillation, and other processes. This results in tourism, which benefits from the town's wineries as well as the natural splendour of its region and several historic sites. Finally, Lincoln's manufacturing sector has been increasing steadily since 2012, with a concentration on agri-tech and the fabrication of greenhouse facilities, which are frequently associated with the town's agricultural sector. Thus, inhabitants with a talent for storytelling or a green thumb will find rewarding jobs in Lincoln, while those wanting more specialised urban labour will find three small cities and two big urban hubs within less than an hour's drive.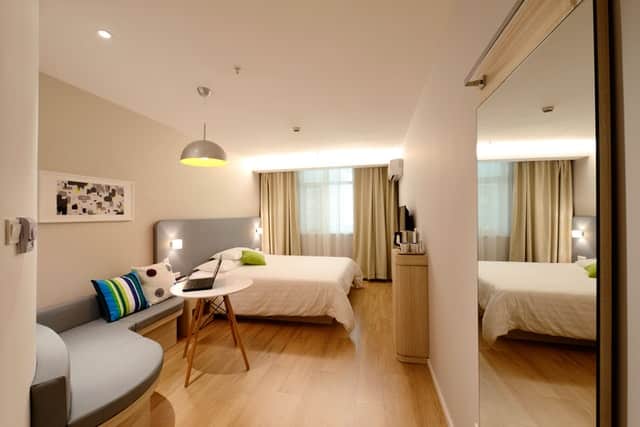 Average Prices for New Townhomes in Lincoln
The most common type of residence in Lincoln is a single detached home, as there are few highly populated locations for condos and townhomes. Its house prices have risen significantly since before the recent housing boom, and it is now the third most expensive region to buy a home on the Niagara Escarpment. New Townhomes in Lincoln do have a presence in its real estate market, but only a small one with semi-detached and row townhomes in Lincoln being 10% of its market. The average cost for new townhomes in Lincoln ranges from $470,000-$730,000 depending on the number of bedrooms and its location.
Getting Around in Lincoln
Located below the Lakeshore West GO Train line, Lincoln is primarily a car town. Residents can drive to any of the city's railway station stops and board the train for their daily journey, cutting down on the time they spend behind the wheel. Because there is no public transportation to the railway station within the town, inhabitants must drive the 25 minutes to get there. St. Catharines is a 25-minute journey from Lincoln, while Niagara Falls and Welland are all 30 minutes away by car. Hamilton and Burlington are both 40 minutes away. The majority of its citizens commute to either the country or to the adjacent large towns in the Niagara region, such as St. Catharines, taking advantage of the shorter travel time to work. The remaining third commutes to the city. Almost all of it is done in private automobiles. Rather than relying on a bus route system, the town sponsors a ride share program via a smartphone app that offers low-cost journeys around West Niagara. Government subsidised Uber-like service, which charges $3 for local journeys and $6 to travel outside of town, with limitations on where passengers can be picked up and put off.