Introduction to Kawartha Lakes Real Estate
Kawartha Lakes, which was officially created in 2001, is a relatively new city that is the amalgamation of several smaller municipalities. It's about an hour's journey northwest of Peterborough on highways 18 and 7, and a little more than an hour directly north of Oshawa on route 2. Its name derives from a gathering of lakes in the area it encompasses, hence the name Kawartha Lakes, which dates back to 1895. Despite being legally constituted as a single city entity in 2001, its history extends back to 1818, when Scottish and Irish settlers established townships and towns. Today's economy in Kawartha Lakes is a diverse mix of small businesses belonging to municipalities—counties and towns that were independent before to this merger. Dairy and mixed farming are widespread in the city's owned territory to the south, and there are manufacturing facilities along the lakes itself. Tourism and related recreation facilities predominate in the more urban, northern half of the city as a whole. Although nominally a city, Kawartha Lakes covers a huge area of land, and the town of Lindsay serves as its urban core, with a variety of inns and motels for tourists, as well as services and activities for both tourists and inhabitants. The land is more densely populated than its large agricultural fields suggest, with a total population of over 75,000 people. Its citizens are about 7/8 year older than the provincial average, at about 47, and have a somewhat lower-than-average median household income of roughly $67,000 in 2015. Their dwellings were cheap to acquire and maintain at the time of the census, and they all lived in single detached homes.
List of New Townhomes in Kawartha Lakes
Why Invest in Kawartha Lakes' New Townhomes?
The municipality of Kawartha Lakes is a huge territory with several pockets of towns, villages, and the bigger urban centre of Lindsey near the municipality's south end. A steady influx of Toronto people seeking a place to live or retire outside of the city is occurring in the region of Ontario north-east of the GTA. It offers agricultural, manufacturing, and construction jobs to its citizens, as well as a college and a variety of recreational options such as boating, biking, cycling, cottaging, and camping. It has a variety of snowmobile fields and a number of large parks with anything from mountainous hiking trails to panoramic lakeside cottage country vistas. On the financial front, some analysts feel the land is following the Muskoka trend, in which wealthy clientele looking for a second home or retirement home are ready to pay increasingly expensive prices for large lakeside estates. The pandemic has generated a large spike in real estate activity—construction is at an all-time high, and individuals are flocking to the area eager to pay well over a million dollars on a property. Older, seasonal cottages are being renovated or completely rebuilt into year-round homes, or new parcels of land are being purchased to build enormous houses on, frequently right on the water's edge. It is able to offer this real estate option while being within commuting distance of Toronto and close to communities like Oshawa for any major amenities. The Canadian government is also spending money to ensure that the lakes' water quality is maintained and improved. Whether a prospective buyer wishes to live among historical architecture, in a close-knit lakeside community, along Balsam Lake with its various bays, or on the tranquil Four Mile Lake, Kawartha Lakes offers a wide range of real estate options to fit the needs of a wide range of consumers.
Working in Kawartha Lakes
Citizens of Kawartha Lakes are twice as likely as the provincial average to have had a college education, and half as likely to have received a university education. Their individual median income in 2015 was $32,302, and they had a low cost of living. Residents who work within Kawartha Lakes and those who commute to a different location are split almost 50/50, with the latter needing 30 minutes to over an hour to go to work. Agriculture and manufacturing are the main industries for the half of the people that work in Kawartha Lakes. The enormous quantity of rural area it has allows for a lot of agricultural, which usually takes the shape of dairy farms, cattle farms, or a mix of the two. The top two individual industries are construction and health care.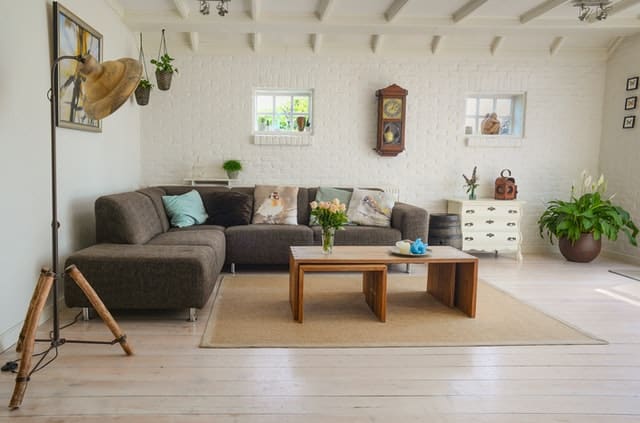 Average Prices for Townhomes in Kawartha Lakes
New Townhomes in Kawartha Lakes are the second most popular real estate production in the city, behind detached homes but also not ignored by real estate developers. Kawartha Lakes is largely residential land with separate homes. Although technically a city by population, it is in fact a sprawling collection of rural settlements united under a single municipality. The number of new homes being produced and sold in Kawartha Lakes has increased significantly. Since 2020, preconstruction home sales in Kawartha have increased about 20%, whilst other rural towns in Ontario have seen a decline following a 2020 boom. With 1240 units sold thus far in 2021, the average price of all residences is $620,700, up 33% from 2021. New Townhomes in Kawartha Lakes cost on average up to $700,000.
Getting Around in Kawartha Lakes
In Kawartha Lakes, the typical commute time is just over half an hour, and driving to work is done completely in the seat of a car, either as a driver or as a passenger, as it does everywhere else. If you don't reside in Lindsay's centre urban core, it's far too big for bicycle and foot traffic, and it's far too spread out for the city to provide public transportation. Despite its designation as a city, it is actually a collection of minor rural townships merged into a single major municipal unit. Highways such as the 35 and 7 run north-south and east-west, respectively, providing inhabitants of the more densely populated south of the Kawartha Lakes either a 20-30 minute drive to Peterborough or a somewhat longer trip to Oshawa. Residents must drive to Oshawa to utilise longer-term public transportation, such as trains or the GO bus, making personal ownership of a car extremely necessary. Aside from that, an airport is located along Highway 35 just outside of Lindsay.