Getting into Huntsville Real Estate
Huntsville is a picturesque town in Muskoka's heartland, adjacent to Algonquin Park, and a centre for outdoor leisure and lifestyle. It boasts a large shoreline and abundance of open woodland and hill terrain, which appeals to the inner pioneering spirit of the many visitors and seasonal inhabitants who frequent the area, or who retire there permanently. It's an hour and a half drive from Barrie, the nearest big city, and it's the most populous of the Muskoka communities in terms of permanent residents. Because of the large number of permanent inhabitants rather than seasonal people, the town has a solid backbone in areas other than tourism, allowing it to diversify its economy with a workforce predominantly employed by enterprises inside the town's municipal boundaries. Its 20,000-strong population is steadily increasing, with a median age of 48 and the 50-69 age groups being the most populous. Over half of them are married, with a typical household income of over $70,000. They live in single-family detached houses, with just roughly a quarter of the population living in apartment condominiums and townhomes. Huntsville, like many Muskoka communities, has a high percentage of renters (almost 25%), and rental apartments are expected to remain fully occupied for the majority of the year, with a vacancy rate of 1% in 2019. It has a smaller percentage of inhabitants with a postsecondary certificate or degree than the Ontario average, but a good showing in college certificates and diplomas, which matches the town's industry, which is more focused on engineering, building, and manufacturing.
List of New Townhomes in Huntsville
New Townhomes in Huntsville and Reason To Invest
Huntsville has the most permanent residents in the Muskoka region, making it the most reliable place to buy or rent long-term real estate. The seasonal population in the Muskoka region is significantly larger than the permanent population, with Huntsville being the sole exception, where seasonal people only account for roughly one-third of the permanent population. Huntsville, with its high number of permanent residents, can thus withstand any events that may have a detrimental impact on tourism considerably better than its neighbouring cities, owing to its strong industrial and service industries. New house construction in Huntsville has also increased rapidly after 2016, continuing far into 2021, when it experienced another surge since 2020. The bulk of these Huntsville real estate developments are pre-construction houses, with a few pre-construction townhomes and condominiums thrown in for good measure. This indicates that enough new real estate inventory is being generated to fulfil Huntsville's demand for new homes. Families, professionals, and retirees seeking refuge in the vast expanse of Huntsville's natural areas, shoreline environment, and the possibility for significant quantities of private property acting as big pulls away from the Greater Toronto Area. Covid-19's influence on travel capabilities is likely to have long-term consequences, since desire for permanent ownership in Muskoka has increased in preference to rental homes. Demand for homes will continue robust as prospective purchasers' economic futures become more assured as the epidemic fades. This will be aided by a $2 million investment in public infrastructure by the Canadian and Ontario governments to enhance the health and well-being of towns like Muskoka. Specifically, concentrating on transportation infrastructure improvements between these areas and beyond.
Huntsville's Employment Landscape
Every Muskoka town relies on tourism, however Huntsville is one of the few with a year-round employment due to its large permanent population relative to seasonal. Unlike other cities whose economies are largely reliant on tourism, Huntsville has the permanent workforce it needs to stand on its own. With healthcare coming in sixth, the town's economy is dominated by construction and manufacturing. Almost all Huntsville inhabitants work inside the town's census boundaries, with just 15% working outside. So, 60% of its inhabitants commute in under 15 minutes. Huntsville has a good college education but a poor university education, with approximately 40% of residents without a postsecondary diploma. Huntsville's main businesses are engineering and construction, with tourism and agriculture as minor industries. Their typical family income is about $70,000, and their average age is 49.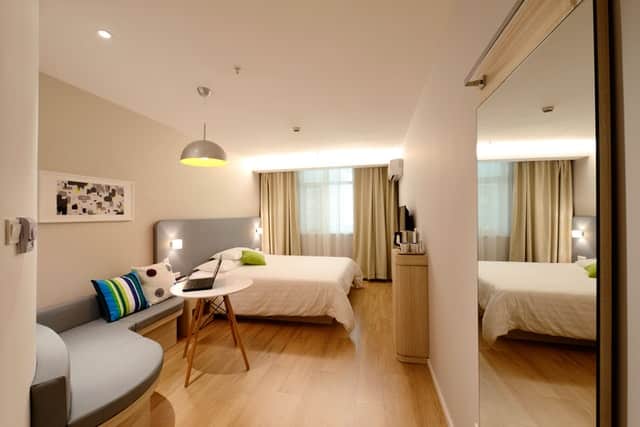 Average Townhome Prices in Huntsville
The number of homes sold in the Muskoka region fell by 38 percent between 2020 and 2021, but the cost of houses sold increased by 42 percent. This extreme shift in year-over-year sales is more of a reflection of a big 2020 spike than a decrease, since real estate sales activity in 2021 is still higher than any year other than 2016 or 2020, despite the dip. Importantly, these homes do not spend much time on the market, selling within 10 days of being listed. The Housing Price Index has a single-family benchmark price of $628,500 for the Muskoka area as a whole. For new townhomes in Huntsville, prices are not reliably available for 2020-2021 as few preconstruction townhomes are in development. However, real estate trends in the Muskoka region as a whole indicate townhome prices may range from $600,000-$700,000 based on factors like proximity to the waterfront, and how upscale its development is.
Huntsville's Transportation Infrastructure
Compared to Gravenhurst and Bracebridge, Huntsville is the farthest distant from Toronto and Barrie in Muskoka. Future-oriented investors will take into account Barrie's high population expansion, which is 4x the national average. Although not the new Toronto, the growth of urban hubs surrounding Barrie will make the 1.5 hour journey from Huntsville more practical for business visits, vacations, or big-ticket city luxuries, while professional residents may anticipate to commute in an hour or less. Currently, nearly three-quarters of work commutes take less than 30 minutes. Because Muskoka is too distant from larger cities like Barrie or Toronto to have a significant commuting workforce. While Barrie is convenient for shopping and events, smart investors anticipate homes to be rented out to seasonal tourists, students, or long-term contract employees until the numerous planned industrial projects between Barrie and Huntsville provide new job possibilities for educated people. There are two buses that run from 8am to 6pm Monday through Friday and 10am to 6pm on Saturday. The bulk of the town's residents drive, although these buses do stop at key economic centres like Walmart Plaza and food shops. Taking the GO Bus to Whitby or Barrie would take nearly 3 hours.