Investing in Courtice's Real Estate
Courtice is a tranquil, remote countryside municipality of Clarington that provides homeowners with a real 'country life' experience through emerging villages that make up the new townhomes in Courtice. Courtice, which is located between Oshawa and Bowmanville and sits alongside Highway 418, which connects it to the 407 and 401 in minutes, is able to provide a country lifestyle while also providing rapid access to all of the GTA's amenities and career prospects. This means that many of its residents commute to work, a process that takes close to half of its residents anywhere from 30 minutes to over an hour. However, once a new GO Rail Station connecting the town to Ontario's train network, with Union Station at its heart, is completed, these residents will be able to travel further and in less time. As this station nears completion, the present development of big neighbourhoods in Courtice, which will include pre-construction townhomes, will accelerate, as additional new townhomes are planned around the station's location. The town's present residents are predominantly white, with a majority of European ethnic origins. The town, on the other hand, is not made entirely of elderly retirees. Rather, it has a higher-than-average proportion of children and teens ages 0 to 20, with parents in their late 30s to early 50s raising them in largely single-family houses with a high median household income of $95,753 in 2015.
List of New Townhomes in Courtice
New Townhomes in Courtice And Reasons To Buy
The expansion of Courtice's real estate sector has attracted significant investment. For example, in June 2021, Greybrook Realty Partners and other investors committed about $20 million in Courtice to build a massive residential neighbourhood with approximately 360 new townhomes. Residents of Courtice enjoy a picturesque, small-town lifestyle with easy access to a wide range of amenities throughout the Durham region. Courtice has set aside 54 acres for the development of pre-construction townhomes. This location in particular is designed to be adjacent to Highway 418, which connects the 407 and 401 highways. Other pre-construction townhome developments in Courtice are following suit, with huge tracts of land being developed for easy access to these highways or to cluster around the town's future GO Rail station, which will provide residents with convenient access to work, amenities, and school. The town's recreation centres and outdoor activities provide a wealth of opportunities for its citizens, ranging from ice skating in the centres to hiking through a large panorama of lush foliage on approved trails.
Employment and Education
Courtice, as part of the Durham region, has benefited from the region's 8.4% population growth from 2016 to 2019, and its citizens have access to post-secondary education through Ontario Tech University, Trent University's Durham campus, and Durham College. Students living near the GO station will have access to a variety of schools closer to the city's core once it opens. In terms of employment, much of it is and will continue to be located outside of town. Courtice is a community that offers a tranquil country lifestyle at the cost of frequent out-of-town trips for jobs or other significant amenities, with over 70% of its people commuting out of town to work. About 55 percent of the population drives up to 30 minutes to work. To get to work, 19% spend 30-44 minutes driving, and about 18% spend more than an hour.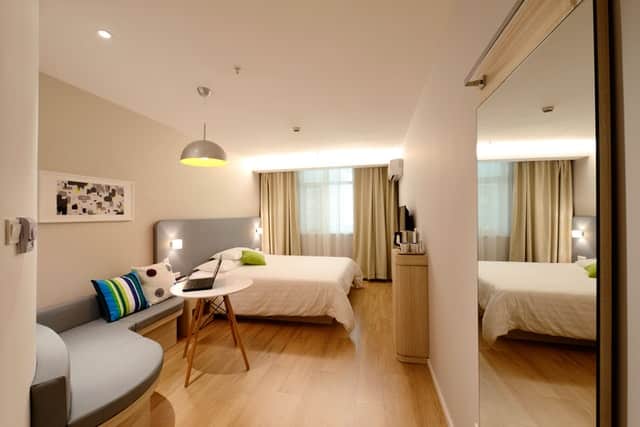 Average Price for Pre-construction Townhomes in Courtice
Courtice's housing developments are primarily low-density neighbourhoods with row townhomes and mixed singles, though more dense developments will begin after the railway is completed. As of last year, the average price for new townhomes in Courtice ranged from $508,000 for 1bd to $768,000 for 3bd, with an average price across all townhomes of $737,000. This price will have likely risen with those of other townhomes in Durham Region, as its real estate board claimed an average price increase of about 35% between August 2020 and 2021.
Getting Around in Courtice
The majority of Courtice's citizens commute by automobile, taking advantage of the town's proximity to highways 407 and 401, which have been made easier to reach thanks to the new highway 418, which connects the two major roads with the town. These routes connect it to the bigger cities in the area, such as Oshawa and Whitby, as well as rural 'cottage country' territory. Courtice residents have access to public transportation, which includes buses that run within the town as well as buses that connect it to neighbouring towns. Longer-distance public transportation is provided by GO Transit, but Courtice residents will benefit from a substantial upgrade when a GO Train station is completed, connecting Oshawa, Bowmanville, and other Durham region areas to Toronto and all other train-connected towns and cities in Ontario. The completion of this train station would extend inhabitants' reach, allowing them to take a daily train excursion to a distant area of the GTA where driving would be inconvenient. This train expansion is projected to be operational by 2025, and new townhouse developments in Courtice will cluster around the station.