Cobourg's Real Estate Market
Cobourg is a town located on Lake Ontario's north coast. Because of its tree-lined avenues, lovely waterfront promenades, and a lot of its history woven into the architecture of the city and its residences, it's been dubbed aesthetically stunning. It has a lot of character for such a little town. Its physical architecture has a massive clock tower, thick stonewalls, Corinthian columns, and an overall magnificent design. It combines the old style of its past with the contemporary in terms of aesthetics, with new neighbourhoods springing up to accommodate new people and old town buildings gaining in value as they are rebuilt to meet modern needs. Originally a place for affluent manufacturers to build second houses, Cobourg has evolved into a popular location for young families and entrepreneurs looking to start new firms. It's near enough to the Greater Toronto Area to access a lot of its job prospects, and it's just 110 kilometres from Toronto with direct access to the 401. Working people may travel to a number of areas in under an hour. More enterprises, more commercial and industrial investment on behalf of communities witnessing a lot of new people moving in, and therefore a lot more local job prospects are all part of the population rushing out towards the GTA's perimeter. Cobourg's demographics also include a good mix of ages.
List of New Townhomes in Cobourg
Why Should You Invest In Cobourg Real Estate?
Cobourg's proximity to Toronto and the ease with which it can be reached is already excellent, but the recent trends of a large demographic shift out of Toronto's densest areas and into more periphery neighbourhoods make it an ideal destination for people with the funds or real estate equity looking for a place to retire, have a second home, and start or raise a family. Its highway connectivity to Toronto and vast quantity of shoreline land make it desirable real estate—residents can drive to the GTA in under an hour, Toronto in 1 hour and 15 minutes, or take the VIA Rail in under an hour. Cobourg contains a lot of critical components that constitute a town with a bright future. A number of educational institutions, such as Fleming or Gates College, have campuses in the town, while Durham College and Trent University are also within driving distance. More investment in the town is planned, and new inhabitants bringing in fresh money gives the town plenty of potential for expansion as it tries to improve public infrastructure, diversify housing types to attract diverse demographics, and expand economic prospects. It has been planning to revive its downtown with the aforementioned aims since 2016, while more recent government financing is going to a new hospital in the Northumberland region, as well as money spent in rental housing and energy-saving home retrofitting. Cobourg's houses are gorgeous, giving a choice of revived old school designs or something contemporary and new, all within close proximity to the Greater Toronto Area, and at accessible pricing for the aspiring new real estate owner.
Employment in Cobourg
The surge of new citizens relocating to the fringes of the Greater Toronto Area (GTA) implies more businesses, commercial and industrial investment, and hence more local employment opportunities for those who are moving now or intend to relocate soon. The community is highly-educated, with two college campuses—Fleming and Gates institutions, as well as the LifeLong Learning Centre—within its limits. It's also a short commute to Durham College and Trent University, giving the community plenty of opportunity to grow its professional workforce. Because there are so many options for the former, Cobourg has a greater than average percentage of college certificate or diploma holders and a smaller number for University. As of 2017, the HealthCare sector was the most popular, followed by Manufacturing and then Retail, with Accommodation in fourth place.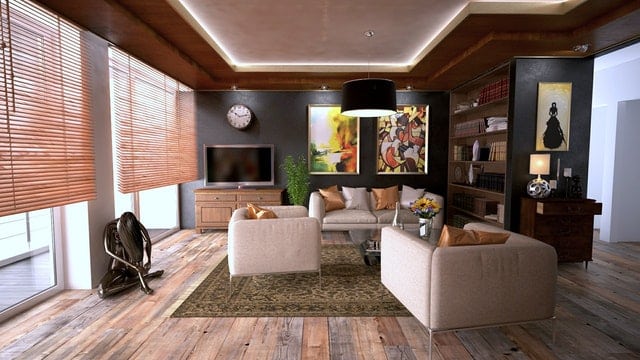 Average Townhome Prices in Cobourg
New Townhomes in Cobourg cost an average of around $793,000. Like the rest of the Northumberland Hills region, it has experienced a spike in real estate prices since 2020. Cobourg is a little more expensive than some other towns in the area, with the overall average cost for new townhomes being $541,700.
Transit And Accessibility
Cobourg relies heavily on automobiles for transportation. A vast percentage of the greater Toronto region may be reached in under an hour. Travel time by automobile is 42 minutes to Oshawa, 47 minutes to Ajax, 1 hour to Markham, and 1 hour and 15 minutes to downtown Toronto. Via Rail is the primary long-distance public transportation option, with a journey from Cobourg to Toronto lasting less than one hour. This same railway route connects the town to the remainder of the GTA, passing via Hamilton and beyond. Approximately 57.5 percent of individuals driving to work reside and work in Cobourg, 17 percent work in the more rural region surrounding Cobourg, and 25.5 percent drive out to locations like Oshawa and farther as part of their daily job commute. This indicates that slightly more than half of its people arrive at work in less than 15 minutes, which is more than twice Ontario's average. Cobourg provides an on-demand transportation service called Cobourg Rides, which is an app-based pickup service with cheap rates where consumers reserve a trip ahead of time, with greater wait time but far lower cost than something like Uber. There are two bus lines that run one-hour loops through the town's key points of interest.