Introducing Bracebridge's Real Estate Market
Bracebridge Ontario is a part of the Muskoka region, right next to Muskoka Lakes and Huntsville and close to the Georgian Bay. It is among a cluster of popular towns for new and renovated homes to serve as rental units, retirement homes, or far away paradises for people who want to work from home. It offers numerous local stores with their own Muskoka flavour and personality. The town offers unique shops, a cosmopolitan assortment of restaurants, craft beer and a number of posh and historic sites to visit in-town. Beyond the town's urban downtown is a sweeping landscape that's beautiful across all seasons– whether residents and tourists want to hike, boat or swim in the summer, or spend their winters skiing and snowshoeing across the country. There are numerous beautiful sites and parks, from waterfalls and bays to forests with hiking and biking trails. With a population of about 9300~ in 2016, the town has grown slightly year by year, with many permanent residents living close to the downtown roads of town. The average age for residents is 47, up 6 years from the provincial average of 41. Specifically, it's a popular place for retirement-aged people to reside. The average census family income in Bracebridge was about $60,000 from 2015-2018, which is the highest for the district of Muskoka.
List of New Townhomes in Bracebridge
Benefits to Investing in New Townhomes in Bracebridge
Bracebridge is a well-liked destination for retirees looking for a picturesque rural resort where they may enjoy their well-earned retirement. Additionally, it supports a robust rental economy, with temporary inhabitants prepared to pay a premium each night to stay in newly refurbished or brand new rural cottages on the seaside. In 2016, 30% of its population were renters, which does not include the large number of transient residents who visit as tourists. Although prices have increased in lockstep with the market, Bracebridge real estate remains more inexpensive than those of other popular Muskoka destinations, without losing any environmental quality. Bracebridge is not as popular a tourist destination as the Muskoka Lakes, but it is not far behind other areas in the Muskoka region and can be expected to see significant growth in the years to come—the Town of Bracebridge anticipates a nearly 50% increase in permanent residency between the 2016 census and 2031. Additional substantial expenditures in the creation of a new multi-purpose community centre, in addition to the critical feature that Bracebridge has a very low property tax. One of the factors that has kept it affordable for real estate investment has been favourable for buyers willing to purchase real estate that is not explicitly waterfront, allowing these homes to avoid the high assessment rate for lakefront properties — and Bracebridge's geography allows for a greater number of these homes. Bracebridge is a great location for renting and retirement residences due to its cheap tax, high rental price, and low vacancy.
Key Industries in Bracebridge
Tourism is unquestionably Bracebridge's most important sector. The village has been rebranding itself since 2012 in order to better cater to tourists. Bracebridge, despite being in the country, has limited agricultural land due to its stoniness and topography. As a result, it places a strong emphasis on tourism and receives investments in its manufacturing district, such as a $2 million investment in a Bracebridge company to make better-designed face masks. Bracebridge is able to feed Canada's domestic supply chain for valued commodities and materials thanks to initiatives like these. Fowler Construction, which works on highways and roads, is one of the main employers, followed by the town's hospital and government services. And, between 2016 and 2021, there has been a tremendous increase in the number of new commercial licences given as enterprises set up shop and establish themselves. Thus, the largest industries of Bracebridge's economy are construction and manufacturing, followed by healthcare and government administration.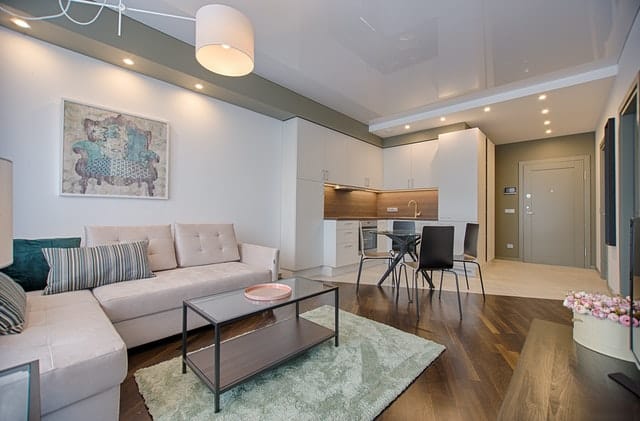 Average Price for Townhomes
New Townhomes in Bracebridge are the least popular real estate development, next to single detached homes and condos. Market stats for composite homes as a whole have seen a HPI – home price index spike ever since 2021, petering out by March 2021. Non-waterfront residential plots have a median price of at or just under $600,000 since September 2021, with waterfront prices closer to $900,000.
Getting Around in Bracebridge
Located 5 minutes from Bracebridge through highway 1 is the Muskoka airport, which sees a lot of traffic from tourists coming in from farther than the GTA. For more resident tourism, residents and tourists use Highway 11, which runs straight north to south across the area, and you'll be in Orillia in less than half an hour, or Barrie in less than an hour. Drivers may then follow highway 400 to Toronto, which will take around 2 hours and 20 minutes. Overall, it is quite near to a number of large cities, with Barrie being the closest for commuting reasons and Orillia being a half-hour drive to its Georgian College campus.