Investing In The Bowmanville Real Estate Market
The Town of Bowmanville combines the lovely lakefront country home life with metropolitan conveniences, a culturally rich core, and easy commute access to large cities. It is one among the communities in the Durham region that has seen an influx of new population and investment. It has various walking routes, many of which are in conservation areas or along creeks teeming with fish. It boasts multiple festivals throughout the year that give it a strong community personality, as well as numerous downtown merchants catering to a wide range of interests. It's charming, like stepping back in time, but it's growing at a rapid pace that rewards early investment. There are big box stores, yet one can buy whatever they need by wandering down Main Street's tiny shops. It has a rich background, which is reflected in its stores, community activities, and town history. Three-quarters of the town's people are of European ancestry, with some Canadian and American thrown in for good measure. Sixty percent of them are married or in a common law partnership. The bulk of its population live in separate houses, with half of them occupied by a family with children. A massive expansion of the 407, a go train, and countless new preconstruction residences in Bowmanville are all on the way. Invest early because all of these things are still in their early phases, resulting in a lower buy-in cost to reward those who are in the know. Investing in new Bowmanville real estate, whether as an investment or for personal use, is a wise financial and life decision. It's 45 minutes east of Toronto. Highways 401 and 407 are a 5-minute drive from the city's residential areas. The GO train connection is scheduled to be completed by the end of 2021, with GO buses providing public transportation to neighbouring cities in the meanwhile.
List of New Townhomes in Bowmanville
Why Buy New Townhomes In Bowmanville?
Bowmanville real estate is cost-effective for investors looking to acquire prime land for their clientele. Bowmanville is a fantastic area to buy real estate, whether you're an investor looking to profit from the town's rapid growth or a would-be resident looking for a fair buy-in for your own property in this beautiful town with your family. The quick access to major transit, including the nearly-completed GO Train line, and the influx of money into the town that is expanding its infrastructure and introducing additional businesses and further expansion are the two key reasons to invest in Bowmanville's real estate market. Out-of-town investments are widening the roadway that takes present residents to the city for work, making for a smoother commute, as well as establishing a GO Train station in the town, allowing residents to easily travel to all of the main urban centres served by the GO Line. The town is also undergoing a beautification project that will include new brick sidewalks and old-style lighting to improve the town's 'historical' appeal in the downtown area. This downtown has a variety of shops selling anything from antiques to fashionable clothing and delicious food. This region is frequently packed during the five major festivals held throughout the year, including the Maple Festival in the summer, the Apple Festival in the fall, and the Moonlight Magic Festival in the winter. Bowmanville is the best place in Durham Region to buy new real estate, according to MoneySense Magazine. It's 75 kilometres east of Toronto, flanked on one side by lush agricultural area and on the other by Lake Ontario. The summers are hot and humid, while the winters are pleasant. Although the neighbourhood is more expensive than some others, this is due in large part to the community's proximity to employment prospects via transit, with this value expected to rise as the GO rail develops. Purchasing a property in Bowmanville is roughly 40% less expensive than in the Greater Toronto Area.
Working In Bowmanville
Living in Bowmanville is cost-effective, which means residents may afford to buy a larger home than they could elsewhere in the greater Toronto area while staying within their budget. Many people are looking for jobs in other large cities such as Oshawa, Toronto, or anywhere else along the GTA. With this in mind, more than half of the population goes to work in under half an hour, and the construction of the GO train will increase the number of job opportunities available to Bowmanville residents. These residents made an average of $41,133 per year in 2015, with a typical household income of $91,193. When compared to the provincial average, the town has extremely low unemployment and vacancy rates. Residents are also well-educated, with a higher percentage of college graduates than the national average. Retail is divided into small companies that serve the city's core and larger merchants, such as Walmart, that serve the city's new and growing neighbourhoods. Toyota Canada has a manufacturing facility in town and is planning to build a new parts distribution centre. Toyota Canada also supports new nature pathways, such as the Toyota Trail, which helps to enhance the local community.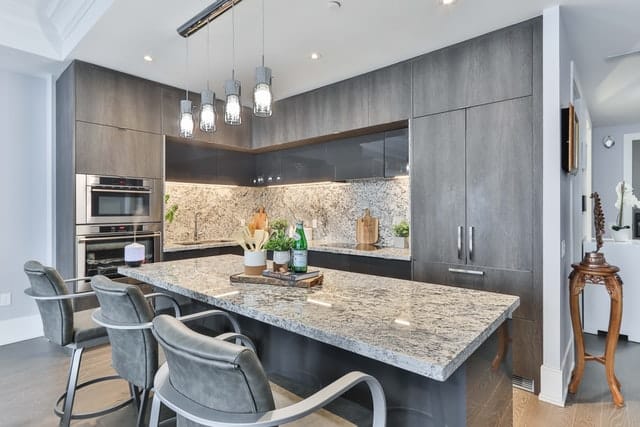 Average Prices For Townhomes In Bowmanville
New and Pre-construction Townhomes in Bowmanville make up a large number of the town's real estate developments, second to detached homes, with 339 new listings in the last year so far at an average cost of $728,090.
Accessibility And Transit In Bowmanville
It's primarily a commuter town, with most residents commuting to larger towns like Oshawa and Toronto—and then taking the train back. In addition to the building of a GO Train station in Bowmanville, highway 407 is being enlarged to improve traffic flow by adding an additional lane on either end of the road that connects the city to Bowmanville residents. The GO Train expansion in Bowmanville will allow residents to travel longer distances and to more metropolitan areas in less time and with less hassle than driving on the highway or parking in the city. Bowmanville has its own bus service within town limits, which connects residents from more isolated residential zones to the town's dynamic centre, as well as numerous merchants and parks. Bowmanville is already near to the GTA, and the train line will cut commuting times in half for residents in the more affluent area.