Investing in Wasaga Beach Real Estate
Wasaga Beach, as its name suggests, is a community constructed on the world's longest stretch of freshwater beach. The beach stretches for up to 14 kilometres against the clear waters of Canada's Georgian Bay, providing residents with access to beach sports, swimming, and boating 24 hours a day, seven days a week, with harbours to launch from all along the shore. Wasaga's population is projected to be around 24,000 people, with an annual growth rate of 2-4 percent. The average Wasaga inhabitant is 54 years old, with an average household income of $74,300. Wasaga Beach, unlike other major tourist sites, does not yet have a median income that is significantly higher than the provincial average. Despite this, the values of their properties are growing in tandem with those of other Simcoe communities.
List of New Townhomes in Wasaga Beach
The Benefits to Investing in New Townhomes in Wasaga
Wasaga Beach is an excellent community in Ontario to invest in early. At the moment, it is a perfect location for first-time investors looking to make an investment that will assist safeguard their future and serve as a significant first step toward building a broad property portfolio. Wasaga Beach real estate is critical for residents of Ontario to establish a permanent presence in one of the country's most famous tourist attractions. Wasaga has a diverse range of attractions, including boutique shopping, a variety of restaurants, recreation centres, and a variety of special events and festivals held throughout the year. Simcoe County is also one of Ontario's fastest expanding real estate markets, which means that early buyers will reap significant dividends. Although it is many hours away from Toronto, numerous other neighbourhoods are close by, and residents of the town have easy access to all necessary amenities. One of the key advantages of Wasaga real estate is that ownership means having a beach in your backyard, complete with the amenities of pure freshwater, beach leisure, fishing, and boating. Winter also brings snow shoe shoeing, skiing, ice fishing, and snowmobiling. The climate in town is normally pleasant, and the town has an extremely low pollution level, which contributes to its reputation as an ideal retirement location. Wasaga Beach is an investment in which you can take pleasure while waiting for its value to increase. It makes an excellent second home for people who would normally choose to purchase property to sit on and sell later. In this instance, waiting can be accomplished on the beach. Wasaga Beach is also investing heavily on its own, with an emphasis on ensuring that residents can work there as well. The town is attempting to attract businesses focused on craft and small-scale manufacturing in response to Simcoe's productive auto manufacturing, health and wellness industries in response to the region's rising average age, and finally scientific and technical services to employ the region's rapidly growing university educated population. Notably, the town is physically expanding, with a thriving business dedicated to creating and selling new homes in Wasaga Beach.
Working In Wasaga Beach
Wasaga Beach's job sectors are dominated by jobs that involve the construction, maintenance, or service of others, most notably in the food and retail industries. Wasaga Beach has a high proportion of 24-65-year-olds with a post-secondary degree, with a stronger emphasis on college and trades than university. Historically, the proportion of Wasaga inhabitants with a post-secondary education has increased, while apprenticeship and technical education has decreased. The town's labour participation rate is lower than the national average due to a high percentage of retirees, with over half of its population either too young or too old to work in 2016. The major industries include retail, real estate (including building), specialist trade contracting, and professional services, but there has been a significant increase in the fields of health care and social assistance, as well as finance and insurance, in the previous five years. The town is focusing on the growth of its wellness and health sector, which includes everything from wellness tourism to enterprises that provide personal care, beauty, and anti-aging products and services. While Wasaga Beach has a high average age and senior population, there are still prospects for entrepreneurs and larger enterprises looking to relocate, giving the town a lot of vitality in the future.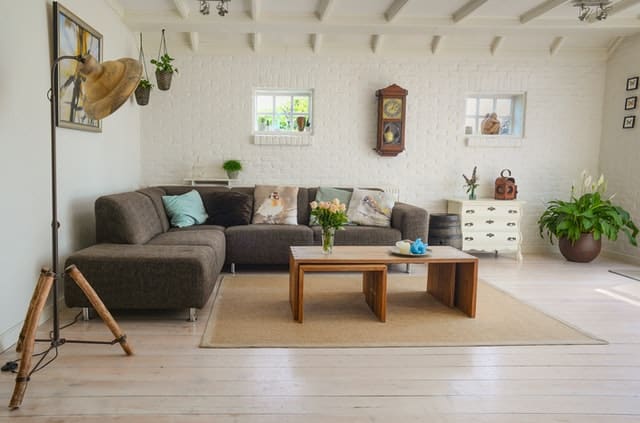 Average Townhome Prices in Wasaga Beach
Wasaga Beach is primarily made up of single detached homes in its real estate market, but Townhomes are still the second most popular real estate development. New townhomes in Wasaga Beach cost upwards of $570,000 on average.
Transit And Accessibility
As a tourist destination, travelling to and from Wasaga to a number of other larger cities is a common occurrence. The town is around a half-hour drive from both Barrie and Collingwood, and it provides employment to individuals who desire to live near the shore while earning a city's wage. Personal automobiles are used for most of the town's transportation, providing rapid access to the town's many boutiques, higher-end retail businesses, professional services, and restaurants. These excursions are usually only a few minutes long, so getting to your destination in Wasaga is a breeze. The town also has a public transit bus service that runs on two routes across the town, as well as a bus that transports inhabitants to larger cities such as Barrie. Wasaga Beach offers out-of-town travel to Barrie and other places via route 92, which is connected to highway 26. From there, drivers may take the 400 to Toronto, which is a 2-hour drive.