Getting into Thorold's Real Estate
Thorold, in the Niagara area, is 5 minutes away from St. Catharines. As a Niagara-region city, Thorold is able to preserve a distinct identity as a separate entity from St. Catharines while being so nearby. There are parks, trails and cultural places to visit within ten minutes of Niagara Falls. Water access and activities are very important in St. Catharines, as is the Welland Canal. For visitors, the canal is a popular place to hike and cycle. Some of the city's most popular tourist attractions are Chestnut Hall, Welland Mills, and the Beaverdams Old Methodist Church. Thorold also boasts lakes, footpaths, fishing sites, and even an equestrian facility. Its downtown has a big park named Battle of Beaverdams Park, with historical monuments and paths. Confederation Park and Hutt Park are among the other parks. Thorold is a park city due to the abundance of parks and greenspaces. This makes Thorold an important entry point for traffic moving from one end of the canal to the other, since it is the longest underwater tunnel in Ontario. Since the 2016 census, the city has grown slowly but steadily to 18,801 residents. Surprisingly, Thorold has a higher proportion of young workers and students than comparable smaller towns. There are around 44 percent married people with a median income of $64,650. Because the province has a large student population, the average household income is lower than the provincial average. Outside of the GTA, Thorold's offers a greater diversity of ethnic populations, with Black, South Asian, and Chinese residents offering more diversity than other cities in the region. Tourism, retail, and healthcare are its primary industries, with manufacturing coming in second. Many of the city's residents work in the Niagara area, but not in Thorold, and travel by automobile in under 30 minutes. Environment is a popular topic among university graduates and apprentices.
List of New Townhomes in Thorold
New Townhomes in Thorold and Reasons To Buy
All of the advantages of living in St. Catharines apply to individuals relocating to Thorold, since Thorold is just a five minute drive away. With 548 real estate companies registered, real estate is the most popular new business sector. Torontonians and other GTA citizens have been migrating to the Niagara Region to take advantage of the abundant commerce and low-cost housing. From 2017 to 2018, the number of completed new housing projects in Thorold approximately tripled from 1990. Many of Thorold's inhabitants rent, including students and seasonal workers. Professionals can go to Hamilton or Buffalo in about 50 minutes, while students may commute to two universities and three colleges within 20 minutes of Thorold, Ontario. Working commuters may take use of public transportation thanks to the GO Rail station in St. Catharines, located north of the city. Environmentally pleasing garden neighbourhood with easy access to major cities for education, job, and play. With a significant student population living or renting in the city, it routinely stages festivals and has an excellent food scene. Wine lovers may enjoy short wine tasting tours and pick up a couple bottles at famed Niagara wineries like Peller and Inniskillin. Thorold is also known for its affordability, with townhouses and detached homes, as well as short and tall apartment complexes, all available in the city. To fulfil rising demand, Thorold has developed more houses than other communities in the Niagara region. With the exception of the direction of travel, residents may maintain their occupations and commute to work in Thorold.
Education and Employment in Thorold
Thorold has several Real Estate and Construction related firms. Accommodation, Health Care, Retail, and Manufacturing are Thorold's leading industries. Most people in Thorold work in sales or service. It's worth noting that most Thorold inhabitants travel to work in another section of the Niagara Region, approximately 1-30 minutes on average. These three major cities provide people of the city access to a variety of career options. Many college and university campuses are within a few minutes' drive, and Hamilton is around a half-hour to 40-minute drive up the QEW, allowing residents to make Thorold their bedroom community where they spend most of their leisure time. Within the municipal limits of Thorold are Trillium College, Summit College, and Brock University, as well as Niagara College and Niagara University near Nagara falls, respectively.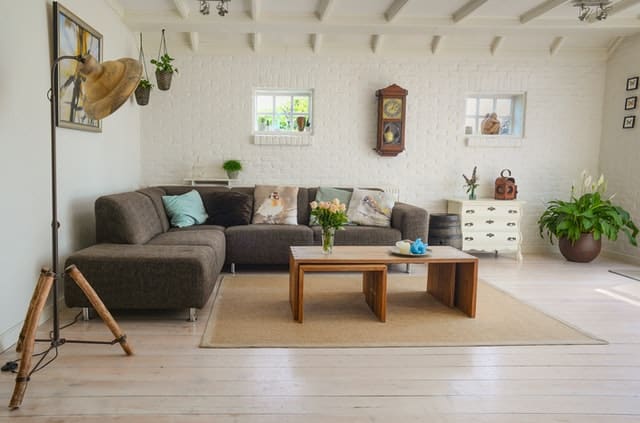 Average Price for New Townhomes in Thorold
According to the Niagara Association of Realtors, the HPI Benchmark price for all homes in Thorold has gone from $432,000 in 2020 to $590,700 in September 2021, the Niagara Association of Realtors said. New Townhomes in Thorold are typically at this benchmark price, but can range up to the $700,000s.
Transit And Accessibility
Thorold benefits significantly from its closeness to other large cities, which include bus services—whether GO Bus or local public transit—as well as the GO Rail in St. Catharines, which is just a 5-10 minute drive from the centre of Thorold. This implies that a person may live, work, and go to school without using public transportation. With that said, the majority of working commuters drive to work, owing to the fact that many of them travel outside of the city limits to other communities in the Niagara region, with a smaller subset travelling further to Hamilton or the GTA, with Mississauga being about an hour away, Toronto an hour and a half, and Hamilton being 45 minutes away by car. Importantly, Thorold's closeness to three major cities, Niagara Falls, St. Catharines, and Welland means that almost any school, job, or facilities desired by those migrating to Thorold are just 5 to 25 minutes away at most. Thorold is the place to be if you want quick access to all directions, whether you want to drive to the heart of the GTA by vehicle or GO Train, or stop by the American city of Buffalo in 45 minutes.