The Real Estate Market in New Tecumseth
New Tecumseth is a huge area with a thriving but dispersed population. Allison, Beeton, and the Mulmur and Tottenham district are the three primary centres. Its rural landscape is stunning and expansive, with lush green fields, woods, and rivers. It has a thriving farming community and is a popular location for new townhouses due to its easy access to Barrie and Newmarket through the highway. These surrounding big metropolitan centres provide inhabitants with all of the job possibilities, retail products, and specialised services that are often associated with urban life. New Tecumseth has a dependable economy and access to healthcare for its about 35,000 residents, thanks to strong manufacturing centres and a hospital in the vicinity. The huge rural property provides plenty of tiny lakes and hiking paths to complement the community centre, resorts, and golf course, which were recently extended. New Tecumseth, a thriving neighbourhood with plenty of open ground suitable for townhouses and industry, is located near some of Ontario's largest cities, including Toronto, and is not far from it.
List of New Townhomes in New Tecumseth
Why Should You Invest in New Tecumseth?
Tecumseth new townhouses benefit from closeness to roads that allow rapid access to places like Barrie and Newmarket, the latter being a particularly big urban core in South Ontario that is witnessing a lot of expansion as the primary city at the northern boundary of South Ontario's key economic zone. New Tecumseth is home to a variety of enterprises, administrative and recreational facilities, as well as a relatively new Honda manufacturing factory that is improving the local economy and providing possibilities for residents and new entrepreneurs. Meanwhile, the close proximity to Barrie allows for a 35-40 minute commute, making it a perfect location for individuals who wish to live in a small town country setting while yet having access to all of the amenities of city living. As a result, the city's economic prospects and retail conveniences aren't foregone in exchange for the rustic comforts of small town Canada and ample natural acreage for recreation and leisure. Because of the town's enormous population, it has a broad economy that includes agricultural employment, labour linked to other cities with commuters, and more particular economic strategies that cater to each of New Tecumseth's major population centres. Residents of pre-construction townhouses in New Tecumseth may select which cities are nearest to them, what kind of local labour they want to be around, and what recreational activities they want nearby, whether they are planned in Alliston, Tottenham, or Beeton. New Tecumseth's investment in its own property also entails improving the downtown, expanding community services, and diversifying the local economy away from its current manufacturing concentration, in part by encouraging local entrepreneurship.
Employment in New Tecumseth
The economy of New Tecumseth is divided 50/50 between a labour force that commutes outside of the community to any of the urban regions within a 40-minute drive of the town, depending on where individuals are established in the area. Professionals and educated folks can commute to their city occupations in a fair amount of time. Manufacturing is by far the most important economic industry inside the community's borders, home to a Honda factory and other manufacturing centres on its industrial property. Retail commerce comes in second, followed by construction. To support its agriculture, industrial, and construction industries, the most prevalent vocation is sales and service, followed by a mix of trades, transportation, and equipment operating occupations. People living in new townhomes in Tecumseth will benefit from any growth that comes from the cities, as New Tecumseth and other small towns seek to expand their own industrial and commercial employment capacity, as well as the community's own economic strategy of diversifying its economy and supporting entrepreneurship. Most new residents wanting to purchase pre-construction townhouses in New Tecumseth will likely take advantage of the economics of the larger cities to which they commute.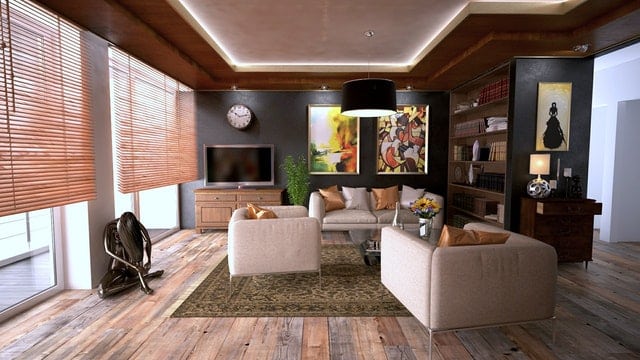 Average New Townhome Prices in New Tecumseth
Pre-construction Townhomes in New Tecumseth make up the second highest number of real estate developments in the region, with 45 Row Townhomes listed in Q1 2021 compared to 152 Detached homes, according to the TRREB. Alliston and Tottenham are the two communities that have townhomes. These homes are on market for an average of 7 days, and the average price for new Townhomes in Tecumseth is $712,000.
Getting Around In New Tecumseth
As long as they possess a car, current and prospective inhabitants of pre-construction townhouses being developed in New Tecumseth may travel to a variety of places in under an hour. The Alliston Airfield is right next door, although it doesn't get much use. Bradford, a bigger metropolitan centre 30 minutes east, is connected to the GO Rail and is accessible mostly by country roads and highways, avoiding the town's traffic and highway 400. Commuters driving to the railway station may simply park there and get to the rest of the GTA and Barrie in a very short time, without having to worry about finding a parking spot in the city. Those driving the entire route will arrive in Barrie in 35-40 minutes through Highway 400 north, or Newmarket or Vaughan in 45-50 minutes via Highway 400 south, arriving at the outskirts of the densest area of the Greater Toronto Area in under an hour. Lake Simcoe, which connects New Tecumseth to a number of national parks, lovely steep hiking panoramas, and a big lakefront, is only a short drive east.