Why Should You Invest in Erin Real Estate?
The Town of Erin is a tiny, culturally lively oasis in the countryside, offering all the advantages of affluent rural living without losing access to the city, courtesy of neighbouring motorways that connect inhabitants directly to the GTA. It is the result of the consolidation of many settlements, each linked by a network of roadways. It is mostly rural, yet it is surrounded by very metropolitan places such as Guelph and Mississauga. Erin Ontario is home to a sprawling golf course and equestrian amenities, as well as farms and hamlets with a clean rural image and new real estate projects that capitalise on that look and feel. The town is 35 minutes from "everything," owing to the town's near proximity to a variety of major entertainment, shopping, and employment centres. It is located 80 kilometres from Toronto and is linked to a number of neighbouring towns and hamlets through highways. A large portion of rural land in the township that is not currently utilised for agricultural or leisure such as golf or equestrianism is available to industrial investors wishing to capitalise on Erin's vast acreage and near proximity to cities. Erin is a highly educated town, with a high proportion of inhabitants holding a post-secondary degree, a high rate of labour force participation, and a high average family income of around $144,063 in 2015. The average age is also lower than that of most smaller towns, coming in at 41 years old, close to the Ontario average, with a large proportion of 34-44 year olds.
List of New Townhomes in Erin
New Townhomes in Erin and Reasons To Buy
Erin is abundant in stunning rural landscapes to explore, lovely boutique shops, and has a warm community. The municipality aggressively encourages investment in real estate and business. With a wealth of commercial and industrial buildings to attract new firms. Taxes are reasonable, and a number of adjacent roads give fast and simple access to points of interest in all directions. A short commute from the Greater Toronto Area, particularly Brampton and Mississauga, make this an extremely desirable piece of property for any investor looking to invest in the near future. Erin is located in one of Canada's most industrialised regions—south Ontario—and is next to an enormous amount of creeping expansion from metropolitan Guelph and beyond. The village will not lose its rural appeal in the face of this, since it has planned well in advance to guarantee that its beauty and uniqueness continue. Residents already residing there have access to an abundance of recreational and health facilities—golf, equestrian, and other rural activities located just next to town. In summary, Erin is a lovely town that is ready for investment. It is easily accessible to a range of metropolitan centres on one end and rural landscapes and activities on the other, and will benefit from any outward expansion generated by cities such as Guelph and Brampton.
Employment Opportunities in Erin
Agriculture, healthcare, and construction are the region's primary industries. In particular, the rural town boasts a thriving farming economy, which encompasses everything from genuine agricultural employment to a variety of smaller companies and trades that support the sector. Many of its people travel to work due to the near proximity to Brampton, Guelph, and Mississauga. Erin inhabitants have several educational and employment opportunities, including the University of Toronto's Mississauga campus, the University of Guelph or Conestoga College in the same city, and a Sheridan College campus near Brampton. As a result, inhabitants of Erin have easy access to a variety of educational and career possibilities that cater to more highly trained, professional labour for those that commute.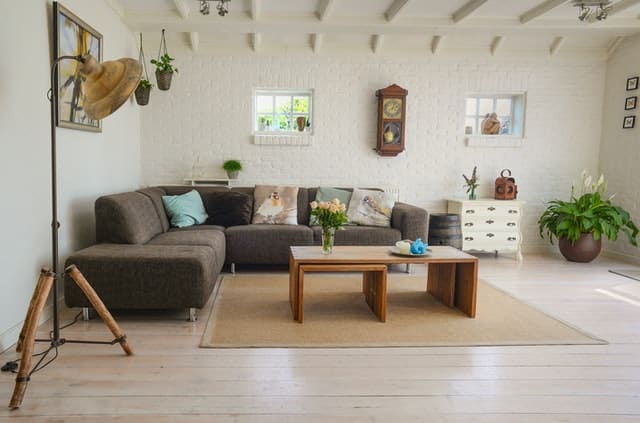 Average Erin Townhome Prices
New Townhomes are not a large development in Erin, as single detached homes are the primary real estate development that is going on in Erin, thanks to its spaced out rural nature. The average cost for family dwellings in Erin is about $1.6 million dollars.
Getting Around in Erin
Erin is a commuter's dream, with an extensive network of highway connections to neighbouring towns and cities. Orangeville is located to the north, Brampton is located immediately east, Guelph is located to the south, and Mississauga is located to the east. All of these journeys take between 30 and 40 minutes, depending on circumstances such as traffic. As a consequence, Erin is regarded to be 35 minutes from the centre of town. Although the community lacks public transit, every inhabitant has at least one automobile. The same is true for big shops, since the majority of facilities normally associated with more densely populated cityscapes are within a half-drive hour's or less. Around 70% of this community commutes to work in another town, with a fairly level distribution of trip time. 22% take 15 minutes to travel to work, 27% take 30–44 minutes, and 20% take more than an hour. Thus, Erin is a town that sees a lot of automobile traffic in and out of town on a regular basis—for large retail purchases, to attend events, and to commute to work. However, the town's transportation system is seldom jammed, since citizens commute to a variety of metropolitan places rather than congregating in one.