Introduction to Ayr's Real Estate
The town of Ayr, located in the Waterloo area of Ontario, is a beautiful bedroom community of well-educated newcomers who have settled there to either start new companies or commute to work in 20-40 minutes. It is mostly a commuter town, with a mix of commuting professionals and entrepreneurs setting up shop inside the town's boundaries. Ayr is known for its cultural history, which includes a collection of ancient buildings going back to the 1800s, as well as the remains of the mill on which its economy was once built, which are now a cultural heritage site. Residents may walk through a wonderfully preserved 'old town' environment since the town has been able to save the bulk of its 19th century structures, and future development in the town aims to replicate that historic look. The majority of these structures, as well as old-style stores and coffee shops, can be found in the city's tiny downtown. Looking forward, Ontario has committed $1,500,000 in the construction of a large-scale manufacturing plant in Ayr, with the goal of creating professional high-skilled employment and injecting additional money into the region. It will concentrate on concrete and pavement produced products that are intended to be environmentally friendly, such as paver stones that enable water to pass through them, and will be owned by Techo-Bloc. Ayr is a densely populated, rapidly expanding town that provides a beautiful greenspace for professionals to live in while still providing big-ticket luxuries and stable jobs, all within a half-hour commute.
List of New Townhomes in Ayr
Investing in New Townhomes in Ayr
Ayr is ideally situated between Kitchener and Brantford, providing a competent worker with many job possibilities within a 30-45 minute commute in less traffic than the Greater Toronto Area. Its commuter population will return to a beautiful hometown abundant in greenspace and historic structures without sacrificing contemporary conveniences. The town is ideal for individuals seeking a 'away from the city' experience while maintaining a respectable city income, or for those seeking to retire or begin the process while remaining relatively near to the metropolis. Its lower average age of 37 compared to Ontario's 41 in 2016 makes it a popular choice for families with parents whose careers have matured, offering a close-knit and well-maintained environment in which to raise their children, with city entertainment a half-hour drive away and Canada's most prestigious engineering school nearby. It's also a location where new and existing companies coexist together – as these adult professionals want to engage in new initiatives while also enjoying established businesses such as the town's lavender farm, distilleries, restaurants, and boutique shops. Although it is a tiny town, it offers many city facilities and is located near to the metropolis, so nothing is ever out of reach. Three primary schools, a community centre and arena, a community garden, and an indoor walking track are located inside the town to assist people in maintaining their bodies and minds. Its many ancient structures also provide inhabitants with a window into a bygone era.
Key Industries & Education in Ayr
Ayr is a very well-educated community, with a high percentage of inhabitants possessing a college degree, given its proximity to Kitchener and Waterloo. Architecture and engineering degrees, in particular, are substantially higher than the provincial norm, making Ayr a suburb for engineers. Many of its people travel to work, and many of them drive 30-40 minutes to Kitchener and Waterloo, where they may take advantage of the city's substantial possibilities for engineers and technically skipped employees. Given Waterloo University's more engineering and tech-focused curricula, it's likely that they went to school here as well. When compared to the province average, Ayr's labour participation rate of 75% is more than 10% higher, indicating a strong employment rate. As of 2015, residents had a higher-than-average median personal income of $46,165 and a family income of $109,292. Ayr's economy is primarily agricultural in terms of employment inside the town's limits. It has a variety of farms, ranging from cattle ranching to a farm and distillery making grin and other alcoholic beverages, as well as a lavender farm.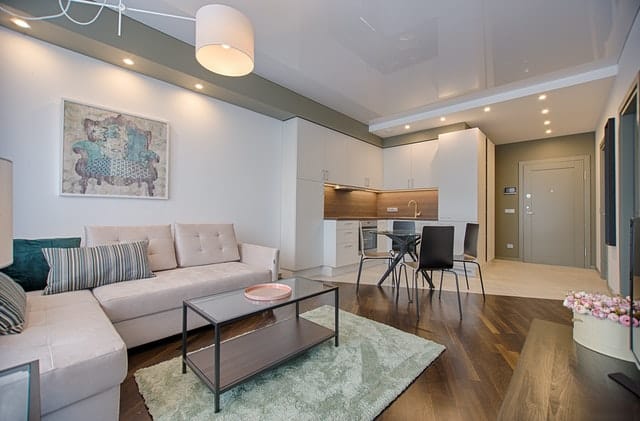 Average Townhome Prices in Ayr
Given that Ayr is within a 30-45 minute's drive of Kitchener, Waterloo, Bradford, Hamilton and Guelph, the town is becoming an increasingly popular home for commuters whose careers have matured. Prices for new townhomes in Ayr have been increasing since 2016, with current prices ranging between $500,000-$750,000 in real estate listings. New Townhomes in Ayr are not the town's most popular real estate development, but do still have a presence, more often refurbished.
Getting Around in Ayr
All of the major Waterloo Region destinations are within a 45-minute drive of the town. The town of Ayr is only a half-hour drive from highway 401, which leads to Conestoga College just down the road, or up highway 8 into Kitchener and Waterloo, or south to Brantford in a similar amount of time, giving its residents significant freedom of choice for where they want to go to work, buy amenities, participate in public events, or go to school. Because of the town's tiny size, public transit is scarce, thus people virtually solely drive to get about. Those who walk or cycle to work in the densely populated town do so with neighbouring companies. Residents must drive 1hr30m to go to the heart of Toronto, and half that to get to Hamilton, for lengthier trips to other regions of Canada. In terms of transportation, vehicle drivers in Ayr are quite close to a broad range of cities, with none being too far away to necessitate arranging a whole day ahead of time to visit.