Shelburne Real Estate Market
The Town of Shelburne is a vast-growing community with 9,200 residents and climbing. It's in Dufferin county, intersected by Highways 10 and 89. It expects to have a population of over 12 thousand by 2036, or higher thanks to recent trends of GTA citizens moving out from the expensive urban core to either start a family or retire. For its small size, the town was given the acclaim of being the fastest growing town in Ontario, second-fastest in Canada. Much of Shelburne's life as a town was spent as a strictly rural community, but the proximity to major highways and to the Greater Toronto Area combined with the affordability of new homes in Shelburne are major draw factors bringing in young, urban families who want a high quality of life outside the GTA. Shelburne is set for new major residential developments, as well as commercial and employment. Whether it's its commercial spaces, industrial, or residential, Shelburne's land is packed with a network of open spaces and trails, heritage sites which are seen in daily life and impart the town's history to its residents, and a range of amenities to fit the community's needs. The town has two major commercial areas, its downtown which focuses more on small-scale retailers like restaurants, services and beautiful boutique shops, and larger commercial services and big box retailers to its eastern commercial corridor.
List of New Homes in Shelburne
Why Invest in New Homes in Shelburne?
The two major highways running through Shelburne, and its proximity to the GTA, make it an ideal candidate for any young professionals who want to start a family outside of a major metropolitan area. New homes in Shelburne are still comparatively affordable next to anything the GTA would offer, which has made it a hotspot for growth and residential development as people flock to make it their home. It's been experiencing exciting and positive growth, as the influx of new residents attracts the eyes of industrial, commercial and residential investors to it. The town is also actively preparing for this growth with a large community improvement plan.
Advantages for investment in the town are its steady population growth, the availability of a lot of land for the development of commercial and residential property, and the developments going on already. It's only current downsides are that major retailers are presently in low supply for the town, although the attraction of residents will no doubt lead to stores coming in to fill the niche. The town's prioritizes in development are its walkability, affordability, sustainability, and maintaining a prestigious quality of design in its architecture and park landscaping. To facilitate the speedy population growth that the community is experiencing, it's been working to improve the look and feel of the town for original residents, and those looking to move in to a new home in Shelburne. They've had a parks master plan running for a decade which has continuously been adding parks and open green space to beautify the town, as well as other efforts to improve accessibility.
Employment in Shelburne
Shelburne's economy is diverse, with a variety of small to medium-sized businesses offering employment opportunities, as well as the physical and social infrastructure that keeps a community together. Its economic activity is concentrated the most in its downtown, a green and livable area rich with retail and service offerings. Most homes in the town range from 1-3 storey single detached houses to mid-rise apartment buildings, and a lot of it is in the northern side of the town. The farther from the town, the newer the developments. For education, Shelburne residents can take a short drive south to get to Orangeville, which has Georgian College and Humber College. The town has a population of young professionals at a median age of 36 and household income of $79,219. It is mostly made up of small to medium companies, with 2/3rds of its business landscape made up of companies 1-9 employees large. Real estate, construction, and transportation have the most businesses while Trades & Transport, Sales & Service, Manufacturing and Healthcare are its most populous occupations.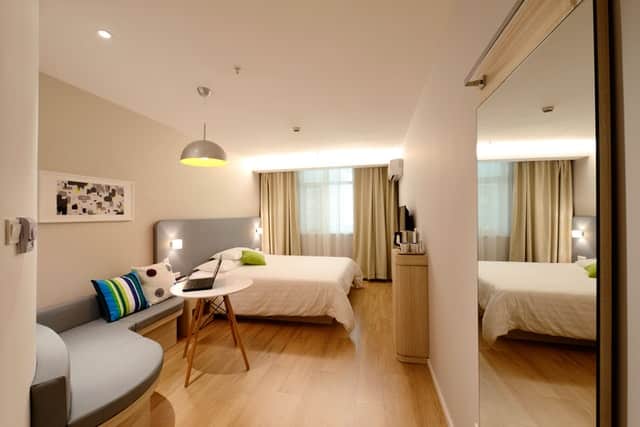 Average Home Prices for Shelburne
Shelburne is seeing a lot of development, with detached new pre-construction homes being the most active. Currently, the median asking price for new homes in Shelburne is about $850,000.
Transportation In Shelburne
The town of Shelburne is crisscrossed by two major highways, that being highways 10 and 89. It's currently working on a few proposed road developments to spread out traffic further into collector and municipal roads to account for increasing residential population, but otherwise has a strong network of such roads. Transport in Shelburne is primarily done by car, as it doesn't do the best job facilitating pedestrian and bicycle traffic; something it plans on dramatically improving in the coming years. Specifically, it will be adding pedestrian connections along the highway roads, and other major arterial roads running through the area. The drive from Shelburne to Brampton takes about 47 minutes, and one hour to reach Mississauga, the outskirts of Toronto, or Barrie.