Investing in Prince Edward County's Real Estate
Prince Edward County is a unique location for tourists, second home owners and retirees. It is the largest freshwater island in Lake Ontario, with a 2-3 hours drive from Toronto and Montreal. The island is known for its huge coast of sandy beaches, and a geography of tall cliffs made of limestone. Its local culture emphasizes its people's traditional roots, offering tourists and residents tastes of foods, wines, artisan crafts and the wide variety of outdoor activities its woodland and roads provide such as camping, cycling and hiking. Its main industries are in wineries and tourism, with a significantly higher proportion of its workforce in agriculture than other regions, and its largest public park is the Sandbanks Provincial Park which sports over 600,000 annual visitors. The region attracts many seniors and retirees. It currently has a population of around 26,000, and the county expects it to rise to 34,000 by 2032. The ages of 55-74 are the highest demographics, almost double that of the provincial average, with 30% of its population 65 years and older giving the community an average age of 50. Residents live in general financial security, with a median household income that is close to Ontario's average at $66,000, and a lower cost of living.
List of New Homes in Prince Edward
Why Invest in Prince Edward County Real Estate?
Far from being a remote, far off island, Prince Edward County is placed within an ideal driving distance for tourism, second-home ownership, or medium-distance travel from Toronto, Ottawa, and Montreal. Recent improvements to the island's tech infrastructure have opened another large channel for new residents: work from home residents. In 2012, fiber optic cables were constructed to connect over 11,800 homes and businesses to high-speed internet, and such infrastructure upgrades have been developing ever since. As such, the island has geared itself to serve as a place where people can work either from home, or in small offices dedicated to specialty technical skills while living in an affordable, beautiful place. Prince Edward County also has a thriving real estate market for rentals. For rentals and tourism, in 2011 the County had nearly 6000 non-permanent residents, which is almost a quarter of the island's whole population. In 2012, 40% of the county's 658,877 tourists were overnight visitors, representing a huge market for Airbnb, cottage or other rental investment. The increasing amount of tourists visiting the island has helped the island be one of the fastest growing communities on Airbrb. Before Covid-19, tourist visits reached up to a million a year, and its open-space nature has allowed it to maintain a healthy outdoors-focused tourist base. For those needing hardware, or any amenities normally restricted to larger cities, the city of Kingston is a short ferry ride and drive away from the county.
Employment in Prince Edward County
For those in the labour force, there is a 45-55 split in how many residents work in vs. Out of the island, but for most the average commute is little longer than 30 minutes. The high retiree rate does lower their employment participation rate, but those who are of working age do so more than the average, with a low unemployment rate. Tourism, agriculture, professional and technical service and health care are its top industries. For tourism, the county attracted 659 thousand tourists in 2012, with a variety of festivals and attractions both from its natural landscape and museums and towns. Its agriculture specializes both in farms and in wineries, with over 40 wineries, as well as brewers for beer, cider and spirits. The county expects an increasing number of home-based employment focused on specialty technical skills, due in part to a mixture of an increased number of 50+ aged residents, and improvements to the island's telecommunication infrastructure. Health care is the last major growing industry, gearing up to facilitate its aging population.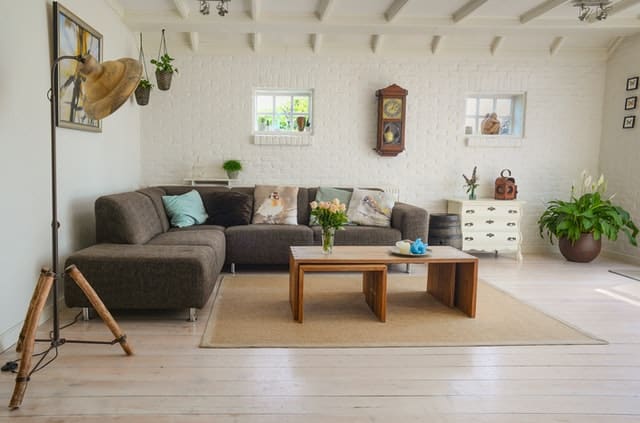 Average Prices for Homes In Prince Edward County
Following suit with much of Ontario's real estate, Prince Edward County has seen an increase in housing prices and a decrease in market listings. In March 2021, the median price for all real estate in the island was $705,000, almost double the price of a year before. This price can fluctuate from the 500k-800k range, depending on month, but has been experiencing an incline especially among any new homes in Prince Edward County.
Transportation in Prince Edward County
Transportation in Prince Edward County is almost entirely done by car. While there is a ferry, and a nearby VIA Rail, these require cars to get to. The free Glenora to Adolphustown ferry brings residents directly to highway 33 which provides a short drive to the populous city of Kingston, operating 365 days a year. There are also various commercial and private harbours and marinas. There is a VIA Rail station within 10 minutes drive of Prince Edward County for long-distance train rides, and there are 5 entryways by road in and out of the island, most of which connect to highway 401 and can take travellers quickly to Kingston, or toward Toronto and Ottawa or Montreal in 2 or 3-hour journeys, respectively. While major cities outside of Kingston are too far for easy commuting, the distance is short enough for major purchases, and for tourists and owners of a second home on the island to reach it without the trip being a big disruption in their day.