Investing in Midland's Real Estate Market
Midland is great for anyone wanting to spend much of their free time outdoors. At any point of the year, the nearby Wye Marsh is a landscape that transforms every season. In winter, it's skiing and snowmobiling, and in the summertime there is plenty of beach land to take, and through the year there are a plethora of country trails freely accessible to the public, as well as marinas for boat owners to ride into the water and visit the off-coast islands. It has a strong community, propped up by a large YMCA that provides recreation and fitness programs, and a downtown rich with antique boutique stores, restaurants and an art and culture center. The downtown culture focuses on the town's heritage, on celebrating the resident's English background through shops, pubs, and its culture centre. The town also benefits from more urban amenities like big box retail stores and most services one needs to meet their household demands. Travelling is limited largely to walking, cycling and driving a personally owned car or carpooling, however, because the town's small size means not having a strong public transportation system. Public transportation bussing does exist, but with three bus routes only provides limited coverage. The town previously had slow population growth, speeding up since North Simcoe's towns unified in a plan to invest in economic development,but having a median age of 50 in 2016, a median household income of close to $55,000 and a residential makeup of married couples with children living in a single detached home, although apartment condos and townhomes make a combined 1/3rd of dwellings.
List of New Homes in Midland
New Homes in Midland and Reasons To Invest
As part of the Simcoe region, Midland is settled in a hotspot for economic investment. Specifically, the Economic Development Corporation of North Simcoe exists as a single voice for attracting investment between Midland and Penetanguishene, Tay and Tiny. This economic corporation lets these towns exist as a single body working together to build up their industries, attract tourism, and bring in more permanent residents with real estate developments and propping up key industries like Agribusiness and Advanced Manufacturing to employ new and existing residents. For some time, Midland was not a town that experienced significant growth, however recent trends in the economic and real estate state of Ontario have spurred growth and an increased interest in investing in real estate markets just like Midland's. Midland has a lively downtown area, a wide selection of real estate plots and new homes to buy and several rental properties. Specifically, the town is very walkable, with its downtown an ideal place for new homes in Midland thanks to the easy access to most amenities and proximity to the town's three main bus routes. Residents are attracted to the scenic landscapes it offers, from sweeping green hills, forest littered with walking and biking paths, and the wide vista of the Georgian bay coast. Its downtown has art galleries and exhibits, and also provides children's outdoor entertainment via movies, a petting zoo, horseback riding and zip lining. Waterfront properties take advantage of the Georgian bay view and clean north air while offering walking distance to downtown amenities and entertainment, while a ski resort and cycling events are always near. New homes in Midland are affordable investment opportunities for those looking to own a second home, move out of the city, or host rentals.
Employment & Major Industries in Midland
As mentioned before, the Economic Development Corporation of North Simcoe is the combined effort of four towns including Midland toward the goal of developing the industries of Advanced Manufacturing, Agribusiness, Healthcare, and Tourism. These "four pillars" are based on initiatives from the province of Ontario to foster growth while improving the environment. As of 2016, the labour force had slightly higher unemployment than the national average as part of previous trends bringing residents closer to Toronto, but an opposite shift in people movements and investments in the above industries have been shifting the town to the path of being a job hub. Currently, the town's biggest industry involves trades work and the movement of goods, and sales and service jobs, and jobs pertaining to real estate development and sale. This is shifting toward the four pillars mentioned, with upgrades to its tourism bringing people toward the Georgian Bay, lowered cost for business investment, and investment in advanced manufacturing centres.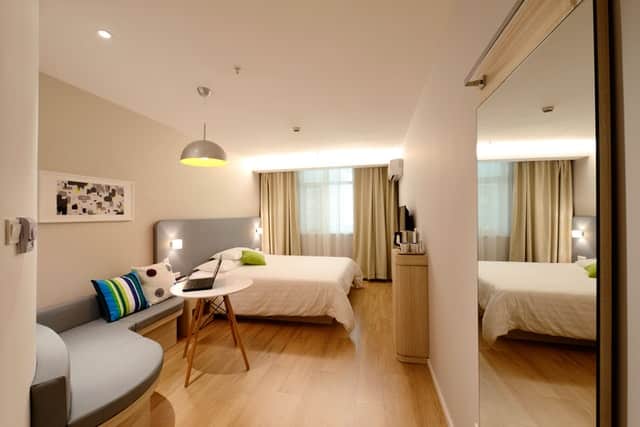 Average Home Prices in Midland
The Simcoe region is a fast growing real estate market of Ontario, although has experienced a decline in the number of homes sold between September 2020 and 2021 by 37.4%, but this is because September 2020 had a huge surge in purchases, making the 2021 numbers historically great. In the whole region, the single home benchmark price was $582,900 by September 2021. For new homes in Midland, the average price is slightly lower at a range of $465,000-$530,000.
Transportation in Midland
Transportation in Midland is largely dependent on foot traffic, cycling and ownership of a personal vehicle. For the most part, public transportation is very limited to three bus routes through the town. However at the same time, a bicycle can bring a person through most of the town in a short amount of time. While cycling can take a student from home to school, to work and back in little time, the colder winter season will push the most ardent cyclist to get a car. Big box retailers and the draw of employment to manufacturing centres and opportunities closer to the borders of town incentivize driving. Living in the town, about 60% of Midland's residents get to work in under 15 minutes, with a small fraction taking longer than half an hour. For those seeking to travel to large cities like Toronto, they will have to travel down highway 400 for about 2 hours, making any main trip to the big city a significant time investment. However, the same highway can be taken to Barrie in 40 minutes, which is sure to have any amenities or entertainment venues that Midland can't provide.