Getting into Meaford Real Estate
Nestled within the popular tourism region known as the Georgian Triangle, Meaford is a town surrounded by land that is rich in natural beauty. The Georgian Bay coast, and the rich land of green hills, thick forests, and rocky cliffs make the land an outdoors person's heaven. Meaford is also close to Toronto– as far as northern Ontario towns go, being a two hour drive from the Greater Toronto area making long trips for important events, visiting family, or other plans feasible for its residents. The closest city is Barrie, connected by the same Highway 400 in close proximity, with another Highway 26 running through its downtown giving its stores and services plenty of business. Its population is at around 11,000 people and has not experienced much growth up until 2016. The town's residents are older on average, with the largest age bracket in Meaford being the 60-64 years bracket at a median age of 53. A vast majority of its residents are married, with around 80% living in single homes and with a median household income of about $66,000 as of 2015. As the population grows older, participation in the labour market has decreased due to retirees leaving the workforce and economic conditions up until 2016 worsening. However the decline it has experienced is minor, as the actual unemployment rate itself remains relatively low. Its economic future isn't in doubt as close to half of its working-aged population have some form of post-secondary education, with a university degree or higher being the largest and Engineering being the most popular field of study. Access to nearby schools and affordable real estate make it an attractive place for people to move, or stay in, when seeking to get an education and fulfilling employment. Residents of Meaford live in a beautiful place, with recreation and cultural centres, a vibrant downtown, and a sweeping landscape filled with trails and tourist attractions to give the town and its people a long and comfortable life.
List of New Homes in Meaford
Reasons to Invest in Meaford Real Estate
First and foremost, one big reason to get into Meaford's real estate is that it's still affordable compared to other areas that the flight of GTA residents are inflating. There's a big focus on developing and selling new homes in Meaford in both its urban center and rural surroundings. From old homes that are kept in pristine condition within its historic neighbourhoods like the downtown, or new housing developments in its suburban surroundings and waterfront. The town's real estate caters to various markets– from those wanting a weekend retreat cottage, a summer home, a place to go for retirement or a starting home for new families. Because two of its largest economic sectors are focused on construction and real estate, the town continues to churn out new and refurbished homes to keep that market rich with new opportunities. Its location makes it a close enough drive for its homes to be a solid pick for weekend or summer homes, and the proximity to Barrie gives it plenty of employment opportunities for those wanting to live affordably while still commuting to work in a city environment. For its residents, the town is surrounded by a natural beauty on all fronts– from crystal clear Georgian Bay waters to hilly forests and sweeping vistas of green country land. It has a rich culture, with an art hall and cultural centre, celebrating the cultural history of the town and the region. It has close proximity to college and university campuses which give it a large percentage of post-secondary educated residents, and a Canadian Forces training facility.
Employment & Economic Sectors of Meaford
Meaford has a very diverse business landscape, filled with small businesses that cater to a variety of needs. The majority of businesses in Meaford have 1-4 employees, with the 1-4 and 5-9 brackets making up over 80% of the town's active businesses. The town's economy focuses a lot on both its agricultural economy, and the development of new real estate in Meaford. The largest industry in the town is agriculture, followed by construction and then real estate just at its heels. One third of its residents need less than 15 minutes to get to work, whereas another third take up to 30 minutes, and the last third take anywhere from 30 minutes to an hour or more in a commute taking them to places like Barrie. For those not in the big three industries, the short highway commute to Barrie offers a variety of employment opportunities. Lastly, tourism brings in a fair amount of business to the town during its main tourist season, taking advantage of nearby skiing resorts and mountains, and its proximity to the coast. Its agricultural sector is part of that of the County of Grey, which the town resides in. The County has a strong farming economy and logistics for transporting its exports, including shipping ports to move goods across the great lakes.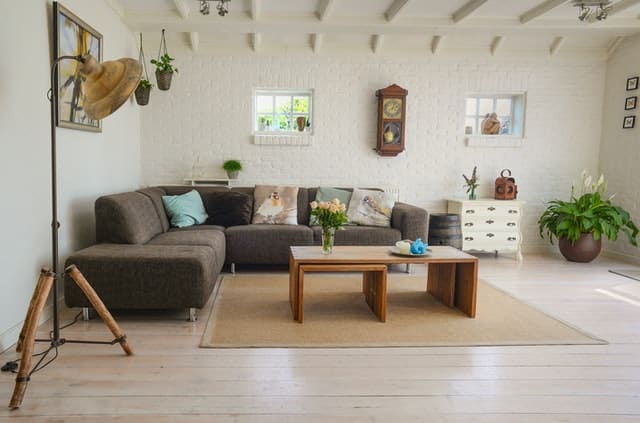 Average Prices for New Homes in Meaford
The majority of homes in Meaford are single detached homes, with apartment condos and then townhouses second and third respectively. Housing prices have been increasing in upward spikes since 2014, and about 80% of its residents own their home. As part of the Western Region of Georgian Bay, Meaford has experienced a decrease in home sales from 2020 to 2021, but sales are still above the average of the last five years. Right now, new homes in Meaford skew toward the high end with an average home listing price of $985,000. Prices however can range from $549,900-1,499,000 for preconstruction homes in Meaford, depending on region and number of bedrooms.
Accessibility and Transportation in Meaford
Meaford is nestled between Owen Sound, Blue Mountains, and Barrie, providing it access to major tourist destinations and urban centres. In a relatively short drive, residents of Meaford can get to the city to meet any needs that the local area can't facilitate. Highway 26 runs through the town and to Owen Sound, providing plenty of business for the town and the surrounding area whereas a drive of under an hour on Highway 400 takes them to Barrie. The majority of Meaford's residents drive, and public transportation is very limited. However the town's compact nature makes it great for walking and cycling for most basic needs and recreation. For public transportation, there is an accessibility bus service to meet the transportation demands of those in need. Otherwise, cars are needed for almost all travel that would require longer trips.