Kingston Real Estate Market
When it comes to investment, Kingston not only is good in terms of real estate, but is also a great investment in terms to lead an ideal life. The city has over the years lost its former glory as a political capital and the centre of manufacturing; however, this is rather reserved for its larger rivals. This is also one of the reasons why the city has succeeded so well. It stays away from problems that plague big cities yet, at the same time it adopts ground-breaking initiatives beyond the scope of a smaller urban area. As a result, it provides a high-quality life for all of its happy residents. Here you will not come across traffic congestion, high taxes or any exorbitant price for real estate. Rather this is a place where residents can finally start living life instead of holding it back. The wonderful qualities of Kingston that the locals have been long taking advantage of have started to become recognized by several publications. This city was listed under 'Best Places to Live in Canada' multiple times by MoneySense magazine while Today's Parent named it the 'Top City to Raise a Family'. It was also praised by the Journal of American Planning for having the 'Most Vibrant Downtown'.
List of New Homes in Kingston
Reasons To Invest In Kingston Real Estate
Kingston started its modern development as a European trading post in the 17th century as a result of which the city is rich in history and older than the country for which it had served as the capital city. The city is full of historical attractions and home to a lively restaurant and bar scene. It has started growing as an urban centre in eastern Ontario and serves as a popular tourist destination. It is often referred to as 'Limestone City' owing to its abundance of historic stone-constructed buildings. It has a rich architectural legacy which consists of 21 National Historic Sites of Canada which include the old Kingston Penitentiary and Bellevue House, which is the former residence of Sir John A Macdonald, Canada's first Prime Minister. Besides its wealth in history along with a population of 176,000, Kingston is also rich in taste. It is home to the highest number of bars and restaurants per capita, helping it earn the title of 'foodie capital of Canada', offering a wide range of international cuisines from across the globe. But even with all these many honors, Kingston has managed to not let pride get in the way of its true objective. Instead of looking for attention as one of the most important cities in Canada, this city has carved out a reputation of being a family-friendly neighborhood that caters to the well-being of its residents before anything else. Dedicated to innovating itself, the area has provided its locals with state-of-the-art health facilities, three of Ontario's premier post-secondary academic institutions, and a transportation system that is commuter oriented.
Entertainment in Kingston
Kinston is situated in a prime location which is at the convergence of numerous waterways that include Rideau Canal along with its waterfront which is populated with marinas, making it ideal for boating enthusiasts. This area is also home to famous Thousand Islands tourist attractions along with several hundred lakes which can be covered within a half day's drive. One of the best times to be in Kingston is during the busy festival season. Annual crowd-pleasing attractions are abundant here which include the annual Sheep Dog Trials, the 1000 Islands Poker Run and the annual winter celebration called the Feb Fest. During this festival, the city welcomes the best in international street performances with its Buskers Rendezvous, while on the other hand the offbeat Beat Beethoven Run challenges participants to compete. Participants are expected to run an 8-kilometer race or a 4-kilometer-long fun run before the 50 minutes of Beethoven's music performance is finished by the Kingston Symphony. Kingston has been long regarded as an ideal place for retiring seniors owing to its centralized location in the province along with low taxes that average on annual at just $2644. This city has also caught the attention of a younger generation who are looking towards the future. Real estate portal Point2 Homes had recently listed Kingston as the '8th Best Place for Millennials to Live in Canada' while Next Cities named it the 'Best Canadian Hotspot for Young, Talented Workers'. These are both honors that demonstrate the effectiveness of municipal initiatives to promote development and innovation.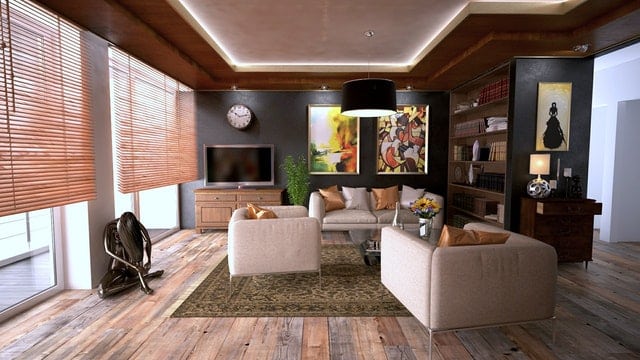 Average Home Prices for Kingston
All types of homes in Kingston come with a price tag of about $389,900. We can also see a price per square foot of $406 for new listings, with prices growing constantly year over year. The average resale price for all types of homes is around $392,000 approximately, which includes a hike of about 8.9 percent to the previous year. The average rental rate on the other hand currently is at $1200. The demand for housing is still strong here as the vacancy rate is about 0.6 percent.
Getting Around in Kingston
Kingston is blessed with several transit options as it is the middle point of multiple interprovincial routes. Highway 401 is one of the main thoroughfares here and connects Toronto with Montreal to the east. Highway 15 on the other hand leads northward and provides access to Ottawa, which is the nation's capital. Interstate 81 to the southeast connects this area to US markets after crossing the Thousand Islands Bridge, one of Ontario's most efficient, least congested border crossings equipped with a 24-hour customs clearance. Bus and train services are also abundant. Kingston Transit has several dozen bus routes that feature a "Rack and Roll" system that allows passengers to take their bicycles along with them. The Kingston Bus Terminal features several routes to Toronto, Montreal and Ottawa with bus services provided by Coach Canada, Megabus, and Greyhound. Passengers take VIA Rail trains from the Kingston Railway Station for interprovincial travel. To the east, regional flights for Air Canada Express in Toronto, Pearson, and SkyLink Express in Hamilton can be found at the Kingston Norman Rogers Airport.