Investing in Bradford's Real Estate Market
Touching on the northern edge of the greater Toronto area, Bradford is a small, but rapidly expanding rural town in the Simcoe region. Its growth is expansive, having grown in population by 30% between 2011-2016, as compared to the provincial average of about 4.6%. A high percentage of them are 40 and under, especially young professionals and their children, bringing the average age of Bradford down to 36.5, almost 5 years under the provincial average. This unprecedented growth is fueling the development of pre construction homes in Bradford, both within its urbanized town core and in the form of luxurious exclusive neighbourhoods and country homes in rural Bradford West Gwillimbury. Bradford is seeing an increase of business activity, as businesses set up shop in the up and coming town from the GTA, as business and employment are well facilitated by a strong transportation network in Bradford that's been established since before its explosive growth. This transportation is being expanded further, with the development of a freeway to smoothly connect highways 404 and 400 which will run over the northern edge of its town and provide quick access to either for its residents. Unlike other towns which suffer an identity crisis between rural and urban living, Bradford is able to balance its rural town aesthetic and sense of community while also providing urban amenities like a wide selection of schools, centres for recreation & leisure, and other facilities expected of a small city such as malls. The city continues to invest in developing its parks and transportation infrastructure in order to bring in more residents, with the end goal of providing all facilities and amenities needed for its residents to never feel pressured to take the trip to the GTA for something they can't get in town.
List of New Homes in Bradford
Why Buy A New Pre-construction Home In Bradford?
The Greater Toronto Area has seen a minor exodus of people leaving its biggest urban cores to fill in to towns like Bradford which are able to provide small-town experiences while offering a reasonable commuting distance to Toronto. Bradford is positioning itself to take advantage of these demographic shifts by expanding its infrastructure to let new commercial, industrial, and real estate developments build swiftly. The town wants to encourage businesses to move in, and entrepreneurs to use their land to set up shop, rather than simply developing suburbs empty of non-housing where its residents would be forced to commute to other urban areas to work. Bradford is still a work in progress in this regard, but has a solid development plan that involves working directly with prospective investors to help them maximize their use of this land. One example of this plan in action is the development of a freeway linking the two major highways 404 and 400. As new homes in Bradford prop up, so too will businesses strategically located close to the highways and the interconnecting freeway, with a 95 acre industrial and commercial property zone being established by them. The presence of several schools, and numerous parks which the town continues to actively develop, combine with these business goals to make Bradford a not-so-distant future city.
Employment In Bradford
Bradford's primary goal as a town is to facilitate industrial and commercial development that can match the influx of new real estate developments so that these new residents can both live and work within the town's borders. The town has a thriving economy, with a versatile and diverse workforce which is rapidly growing. For current and future business investors, Bradford provides a vast acreage of zoning suited for commercial and industrial use. Chief among these land offerings is the Reagans Industrial Park, 5 minutes from Highway 400, with the town offering grants and working personally with all businesses seeking to develop on this zoned land. Currently, its largest industries are construction and manufacturing at 2500-3000 people each. Construction is the industry which employs the highest number of people, owing to the numerous developments of residential, commercial and industrial land. Specifically, demand for Bradford's new homes and businesses increased the number of construction jobs in the town by 50% between 2011-2016, and will continue to be a thriving industry, thanks to the inflow of residents and transportation infrastructure developments. Followed by them are retail, healthcare, accommodation, and a significant slice of the employment pie dedicated to the service, financial service, professional and technical services as the industries rising by up to 50% to meet the needs of the town's growing population.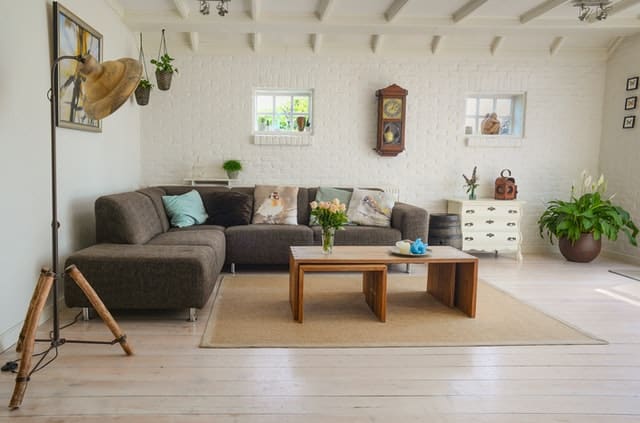 Average Prices For Homes In Bradford
Broadly, in the whole region of Simcoe covered by the Barrie & District Association of Realtors, costs of homes have risen by 270% from 2016 to 2021. Bradford is the closest town to the GTA in the Simcoe region, amplifying its rising value even further. Across all home types, its average sale price over 53 units sold has been $965,021. The cost of pre-construction in Bradford is high, at an average listing price of $1,822,000. Many of the new homes in Bradford are geared toward a luxury market to meet the town's high average household income, and its large bracket of household incomes over $150,000.
Getting Around In Bradford
The Town of Bradford understands the necessity of a strong transportation infrastructure to facilitate its planned development of homes, the services to provide for them, and the businesses to employ them. GO Transit exists to provide rail and bus transport, with the rail linking the town to larger urban centres like Barrie and Toronto, with the GO bus transporting residents to the variety of smaller communities dotting Ontario. These major public transportation hubs also give quick access to the variety of colleges and universities in both Simcoe and the GTA, with Barrie and Toronto hosting thriving schools which aren't too far away from those with quick access to the GO station. BWG Transit is Bradford's public transportation service, with busses that link neighbourhoods to larger hubs such as the Reagans industrial park, the GO station, and various other destinations in-town. Lastly and most importantly, Bradford is developing a freeway which will connect highways 400 and 404, called the 400-404 interlink highway, which will run through the northern edge of the town's urban centre providing swift and easy access to either major transit line to its residents.