Investing in Vancouver Real Estate Market
Vancouver is a city located in southwestern British Columbia, Canada. It serves as the focal point of one of the most populated metropolitan regions in Canada and is the major urban centre of western Canada. Vancouver is located across from Vancouver Island, between Burrard Inlet, a branch of the Strait of Georgia, to the north, and the Fraser River delta, to the south. The city is located just to the north of Washington, USA. It offers a lovely natural harbour in an excellent location with views of the sea and mountains. Investors have long found the Vancouver real estate market to be appealing, and the city is renowned for its steadily expanding condo market. There are a few popular neighbourhoods in the city: Central, The West End, Kitsitlano and many more. The majority of the time, there are about 1,800 condos for sale or rent in Vancouver, including lofts, high-rise, low-rise, townhouses, and historic condos. A number of new developments are also being built. Due to a constant increase in demand, which drives up market prices, the number of condos in Vancouver has doubled over the past five years. Immigrants are among those who desire to live in Vancouver; they have significantly increased demand for homes in the city. The city's current high level of real estate wealth is also driving the Vancouver real estate market, some of which is deployed by making real estate investments for their children. The public transit system in Vancouver is efficient, reliable and convenient. The SkyTrain light rail, SeaBus ferries, and buses that make up the Translink system are all reliable, reasonably priced, and environmentally friendly.Vancouver is regarded as a low-risk, safe market with more condos being built, and is unquestionably a terrific location to call home.
List of New Condos in Vancouver
Why Buy Pre-Construction Condos in Vancouver?
The condo market in Vancouver is booming. The city's low-rise market, which consists of detached, semi-detached, and townhouses, is seeing such strong demand that unsatisfied buyers have switched to high-rise condos. Buying pre-construction condos has been an alternative for both home owners and investors for quite some time. Some of Vancouver's most exclusive and distinguished areas may be found on the Westside. Home prices on Vancouver's West Side are also among the highest in the city. From 2009 to 2019, condo prices on Vancouver's Westside increased by 64.5 percent. The supply of new condos is limited due to the City of Vancouver's extremely tight development policies.Due to the highly restricted supply and strong and continuous demand for condos on Vancouver's Westside, prices should continue to rise for the foreseeable future. However, there are several new pre-construction condo and townhouse developments in East Vancouver. The region is a popular choice among young professionals and is a culturally diverse area. East Vancouver neighbourhoods featuring new developments include Cedar Cottage, Fraserhood, the Hastings Corridor, Little Mountain, Main Street, Mt. Pleasant, River District, and Strathcona. The increase in interest rates might cause a little slowdown in the Vancouver real estate market. Despite this, the condo market has remained solid, as of May 2022, the average price of a condo unit increased by 14% year over year to $947,000. A wise investment is to buy a pre-construction condo now and take advantage of the value appreciation in the long run. Furthermore, pre-construction condos are often less expensive and you have more time to save for your investment.
Employment in Vancouver
Vancouver's thriving and vibrant economy, which is home to thousands of local entrepreneurs and worldwide corporations, has drawn talented individuals from all around the world. It's no surprise that professionals from all around the world consistently see Vancouver as an unbeatable destination to improve their careers when you consider Vancouver's global reputation and recognition as one of the world's most livable and diversified cities. The City of Vancouver has a population of over 360,000 people, with 67.7% of the population actively participating in the labour force. The city has an employment rate of 63.9% and an unemployment rate of 5.6%, which is below Canada's unemployment rate of 8.2%. Vancouver residents make roughly $64,000 on average yearly. You would need to earn far more than this to be regarded as wealthy and live comfortably in Vancouver. You could probably live pretty comfortably with a yearly income of between $80,000 and $100,000. The highest-paying industries in Vancouver include healthcare, law, finance, information technology and construction.
Working in Vancouver is simply fantastic. Vancouver is arguably Canada's technological centre, with huge names like Unbounce, Hootsuite, and Perch emerging from its fertile digital start-up, and more up-and-comers on the way. This city is great for anybody seeking the professional expertise and recreational environment that a heavy concentration of programmers, growth innovators, Venture capitalists, and journalists offers.BC's world-class postsecondary institutions are producing high-quality, industry-ready personnel, which is supporting our major industries in growing rapidly. The University of British Columbia, the province's flagship university, is ranked second in Canada and 30th in the world. UBC also educated three Canadian prime ministers, including current Prime Minister Justin Trudeau.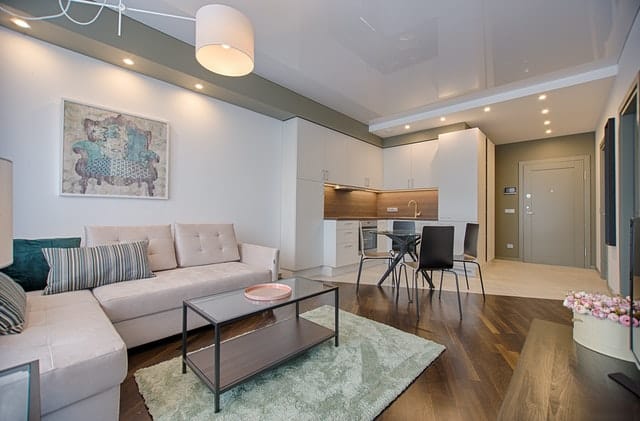 Average Prices for Condos in Vancouver
The average selling price for all types of homes, including condos in Vancouver, was approximately $1,374,500 for the current year of 2022. The average selling price for condos in Vancouver in 2022 is $947,000 and the average listing days on the market is 15 days. Most of the condo units consist of two bedrooms. Vancouver remains to have the highest one- and two-bedroom condo rents in Canada. The average rent for a one-bedroom condo is $2,176 (13.22% increase to 2021), and for a two-bedroom condo is $2,983 (9.75% increase to 2022).
Transit and Accessibility in Vancouver
Vancouver has an excellent public transportation system that is both accessible and convenient for locals. TransLink, the regional transportation authority for Metro Vancouver, runs a network of buses, the SeaBus, the SkyTrain, and the commuter train system known as the West Coast Express. The busiest bus routes in Vancouver operate from 5 a.m. to 1 a.m., with a more limited NightBus service covering the early morning hours. Several buses will pass via Burrard Street, Granville Street, and Georgia Street in downtown Vancouver. The SkyTrain in Vancouver is a fully automated light rapid transit system that provides quick, effective service between downtown and the suburbs of Metro Vancouver There are three routes: The Millennium Line travels east from Vancouver, beginning at VCC-Clark station and passing through Burnaby, Port Moody, and Coquitlam before connecting with the Westcoast Express commuter train. The Expo Line travels south-east from downtown Vancouver; the Canada Line travels south from downtown Vancouver before splitting into two extensions, one of which extends to Vancouver International Airport (YVR) and the other continuing further south into Richmond. The North Shore's Lonsdale Quay and downtown Vancouver's Waterfront Station are connected by the SeaBus, an unique, wheelchair-accessible, passenger-only ferry service. Every morning, there are five departures towards downtown Vancouver, and in the late afternoon, there are five departures back to the suburbs. Getting around Vancouver won't be difficult with all the great transit options available. However, drivers must be aware that Vancouver does not have any highways that enter or go through the downtown area. Highway 1 runs across the eastern perimeter of the city and is the only highway inside city boundaries. Highway 99, Knight Street, and Grant McConachie Way are the only three limited-access highways that stop being freeways before they approach the city of Vancouver. Hastings Street serves as the main route into Downtown from Highway 1.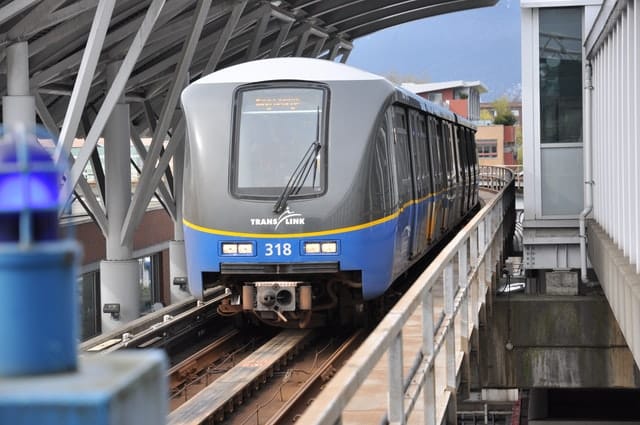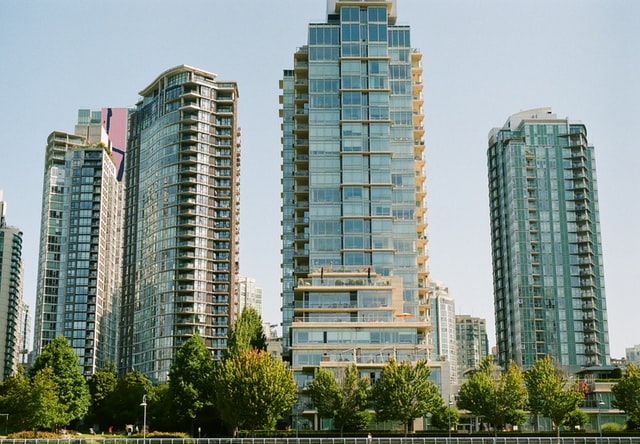 Neighbourhoods in Vancouver
There are officially 22 neighbourhoods in The City of Vancouver. Each neigbourhood has its own unique culture and history. When looking for a new condo in Vancouver, consider the following neighbourhoods of Fairview, Mount Pleasant, West End, Dunbar-Southlands, Hastings-Sunrise and Arbutus Ridge. Fairview is a bustling central neighborhood that includes the beautiful Granville Island Public Market and the surroundings of Vancouver General Hospital. Over the past five years, home prices in the neighbourhood have steadily increased. By December 2021, the benchmark price had climbed to $994,033, a 4 percent increase from the previous year and a 34 percent increase from the previous five years. Many of the condos in Fairview feature beautiful stunning views of downtown Vancouver and the North Shore mountains. It is a neighbourhood that consists mostly of condos and townhomes. Fairview is appealing to young professionals and couples without children. In truth, there are only 16 percent of households with kids in the neighbourhood. The heart of Mount Pleasant is where Vancouver's famous Main Street is located. This neighbourhood is a popular choice among many house buyers because of its ancient heritage buildings, fantastic restaurants, and unique boutiques. It also makes a superb investment due to its benchmark selling price of $968,276 in December 2021 and recent strong price growth. Home prices were 10% higher than they were a year ago and 38% higher than they were five years ago. Mount Pleasant features a unique mix of home types, from new condo developments to ancient heritage homes. It also has a few great schools such as Fraser Elementary School and Edith Cavell Elementary School, although only 17% of households have kids. Dunbar-Southlands is one of the priciest neighbourhoods in Vancouver, which is also home of the University of British Columbia campus. Residents here are either high-income earners, or senior residents who bought homes here years ago. In December 2021, the benchmark price was $3,093,460. However, prices aren't rising as quickly as they are in other Vancouver neighbourhoods. Prices were just 4% higher towards the end of 2021 compared to the previous year. In comparison to five years ago, prices dropped by 6%. The nearby golf course and easy access to Pacific Spirit Regional Park's trails are favourites among Dunbar-Southlands residents. There are also several parks and riding stables in the neighborhood. Dunbar-Southlands exudes a sense of family. There are several excellent public schools here, but Crofton House and St. George's are two of the area's well-known private schools. That 51% of households have children is hardly surprising. The West End is recognised for being a peaceful residential neighbourhood in downtown's southwestern corner. It is surrounded by water on three sides: Coal Harbour, English Bay and Lost Lagoon in well-known Stanley Park. There are many new condo developments in this neighbourhood in recent years. In December 2021, the benchmark price was $911,711. However, prices aren't rising as quickly as they are in other Vancouver neighbourhoods. Home prices were 5% higher than they were a year ago and 9% higher than they were five years ago. It still remains an affordable neighbourhood.