Thorold Real Estate Market
A part of the Niagara area, Thorold is a beautiful city running along the same canal connecting it to St. Catharines, which is a 5 minutes drive away. Thorold's closeness to St. Catharines might cause some friction when comparing the two, but Thorold has managed to keep its identity as a Niagara-region community. It is ten minutes from Niagara Falls and has several parks, trails, and cultural places to visit. Like St. Catharines, it is bisected by the Welland Canal, and leisure is heavily reliant on water sports. The canal is a major component of natural paths that attract tourists for hiking and cycling. Tourists and locals alike visit attractions like Chestnut Hall, Welland Mills, and the Beaverdams Old Methodist Church to learn about the area's history. Thorold features several lakes, footpaths, fishing sites, and even its own equestrian facility. Its downtown has a big park named Battle of Beaverdams Park with historical monuments and paths. Other parks include Confederation Park and Hutt Park. Thorold is a park city because of all the parks and greenspaces that surround it. The Thorold Tunnel, Ontario's longest underwater tunnel, takes automobiles below the Canal, making Thorold an important entry point for traffic moving from one end to the other. The city itself has 18,801 residents in 2016, and has been increasing slowly but steadily. Compared to other minor communities, Thorold boasts a large population of young workers and students, with a typical age of 41. Around 44% of the population is married, with a typical family income of $64,650. This income is lower than the provincial average, but it ignores the fact that the $60k-$124k category is the most populated. Thorold, like St. Catharines, has a diverse ethnic population, with large Black, South Asian, and Chinese groups. Tourism, retail, and healthcare lead the way, with manufacturing a close second. Many of them work in the Niagara region, but not in Thorold, and most drive to work in 30 minutes. The city also has more university graduates and apprentices than college graduates, and engineering is a popular topic.
List of New Condos in Thorold
Why Invest in New Condos in Thorold?
Thorold is only a five minute drive from St. Catharines, therefore all the advantages of living in St. Catharines apply to anyone relocating to Thorold. Real estate is the most popular new business industry, with 548 entities registered. Torontonians and other GTA people have been migrating to the Niagara Region to take advantage of the abundance of businesses and inexpensive housing. The number of completed new housing complexes in Thorold has nearly tripled since 2017, nearly surpassing the previous peak in 1990. Almost a quarter of Thorold's people rent, with many students and seasonal residents. Professionals can go to Hamilton or Buffalo in about 50 minutes, while students may access two universities and three colleges within 20 minutes of Thorold. GO Rail is immediately north of St. Catharines, making it easy for commuters to use public transportation. The city itself is an hour and a half west of Toronto, and has a strong cultural heritage, as well as the visual benefits of a lovely garden village. It routinely stages festivals and has a fantastic food scene, aided by the city's big student population who live or rent in the city and spend their nights out. A short drive away are famed Niagara wineries like Peller and Inniskillin, allowing wine lovers to go wine tasting and pick up a couple bottles. Thorold is also known for its affordability, with townhouses and detached homes as well as small and tall apartment condo complexes available. Thorold's increased production of dwellings has given it an advantage over other cities in meeting rising demand. Residents can keep their employment in the GTA and commute from Thorold, with the main change being the direction they drive away from. This easy transportation access makes Thorold ideal for new condos. Preconstruction condos lining its expansive waterfront can be expected to draw in a number of residents seeking to rent or own a new waterfront condo in Thorold.
Major Industries in Thorold
Thorold has several enterprises involved in Real Estate and Construction. Thorold's top industries include hospitality, health care, retail, and manufacturing. Most people in Thorold work in sales, service or trades. Importantly, most Thorold inhabitants commute to work in another section of the Niagara Region, lasting between 1 and 30 minutes, skewing toward the lower end. The nearby cities of St. Catharines, Welland, and Niagara Falls provide inhabitants with several career options. Many college and university campuses are within a few minutes' drive, and Hamilton is half an hour to 40 minutes up the QEW, giving residents the opportunity to make Thorold their bedroom community where they spend much of their leisure and home time. Trillium College, Summit College, and Brock University are located in Thorold, whereas Niagara College and Niagara University are located in Niagara Falls. All within a 5-15 minutes drive from home.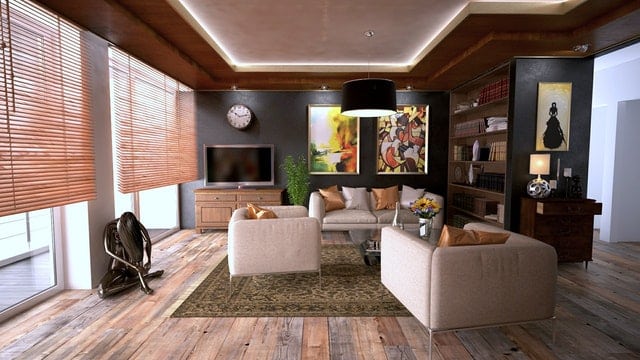 Average Price of New Condos in Thorold
Single detached homes make up two-thirds of all dwellings in Thorold, followed by apartment condos and townhomes. The Niagara Association of Realtors reports that the average benchmark price for all house types in Thorold is $590,700, up from $432,000 in 2020. A new house in Thorold may cost between $599,900 and $859,990.
Travelling in Thorold
Thorold benefits from its near proximity to other large cities, including GO Bus and local public transportation services, as well as the GO Rail in St. Catharines, a 5-10 minute drive away. This implies a person may live and commute solely by bus. Despite this, the majority of working commuters drive to work, owing to the fact that many commute to neighbouring municipalities within the Niagara area, with a smaller portion commuting to Hamilton or the GTA. Because Thorold is so close to three neighbouring cities (Niagara Falls, St. Catharines, and Welland), most schools, jobs, and facilities are only 5-25 minutes away. Thorold is ideal for anyone wanting fast access to the GTA by vehicle or GO Train, or to the American city of Buffalo in 45 minutes.