Why Invest in Iroquois Ridge South Real Estate?
The Iroquois Ridge South neighbourhood is located in northeast Oakville, just around north of the Queen Elizabeth Way. This is a well-established neighbourhood with bigger lots and older trees. Bungalows, semi-detached homes, and single-detached 2-storey residences make up the majority of the residential properties. There are lots of woodland areas, trails, and park lands in the neighbourhood. Iroquois Ridge South is a popular neighbourhood for families and first-time homebuyers, as well as commuters and young families. Homes in the area of Falgarwood Drive that are ranch-style, split-level, and two stories were built between the late 1950s and the 1970s. In the 1980s, townhouses and homes in the subdivision style were built in the neighborhood's northern area. The lots are larger than typical and great for families. In comparison to Oakville, it is reasonably priced, has a lot of parks and open space, and is easily accessible from the major highways.
List of New Ridge in Iroquois Ridge South Condos
Why Buy New Condo Developments in Iroquois Ridge South?
Currently, the residential area of Iroquois Ridge South consists mostly of single-detached 2-storeys and bungalows, with some pockets of semi-detached and townhouses; however, as the community develops, we are beginning to see more new condo developments and townhomes. Uptown Oakville, a new townhouse development near the northwest of the neigbhourhood, is slated for completion in 2023. Iroquois Ridge, located east of the much-anticipated Oakville Hospital and south of a booming collection of new condo developments north of Dundas Street, may one day become the heart of Oakville.
Iroquois Ridge South Neighbourhood
The nearest shopping facility is Upper Oakville Shopping Centre. This outdoor mall features various stores and restaurants, as well as a huge Metro grocery store and a fitness club. Oakville Place, located at 240 Leighland Ave, just off Trafalgar Road, is a huge indoor retail mall with over 100 stores and restaurants. The Cineplex Cinemas Winston Churchill is located at 2081 Winston Park Dr., screenings the latest hollywood and indie movies all year long. Oakville Place is located on Leighland Avenue. This indoor mall is closer to downtown Oakville and contains over 100 stores and restaurants. There are six parks as well as green areas available in the neigbhourhood. Many residents enjoy exploring Iroquois Shoreline Woods Park. This park offers terrain from the previous ice age and a three-kilometer natural trail excellent for hiking and walking. Falgarwood Park on Gainsborough Drive is also well-known for its sports amenities. The park has an outdoor rink, two baseball diamonds, a basketball court, two soccer fields, an outdoor pool, two children's playgrounds, and a multi-use pad for residents to use. Sheridan Hills Park on Grosvenor Street is another noteworthy park. There are three tennis courts, a ball diamond, a sports field, two multi-use pads, a playground, a walking trail, and two basketball courts on the site.
Average Price for Condos in Iroquois Ridge South
Iroquois Ridge South is now enjoying a strong real estate market, with a two-month inventory level. In June 2022, the average sales price for Iroquois Ridge South, Oakville, is $887,500, with most of homes sold priced between $1M and $1.5M. Iroquois Ridge South is dominated by detached houses, which account for 80 percent of sales, with semi-detached houses accounting for 9 percent and townhouses accounting for 9 percent. The majority of homes have three bedrooms. Iroquois Ridge South condo sales in June 2022 had an average sale price of $693,826, a 22.1% increase over the same month the previous year.
Iroquois Ridge South Transit & Accessibility
Residents have easy access to public transportation thanks to the nearby Oakville GO Station. There are 67 bus stops in the neighbourhood, making it a breeze to travel around without a car. Iroquois Ridge is easily accessible for those who drive too. Its closeness to major highways such as the QEW, 403, 407, and 401 makes it a highly attractive location for commuters. Pearson International Airport is just 33 kilometres away, whereas Billy Bishop Airport is 34 kilometres. Downtown Toronto is just a 45 minute drive.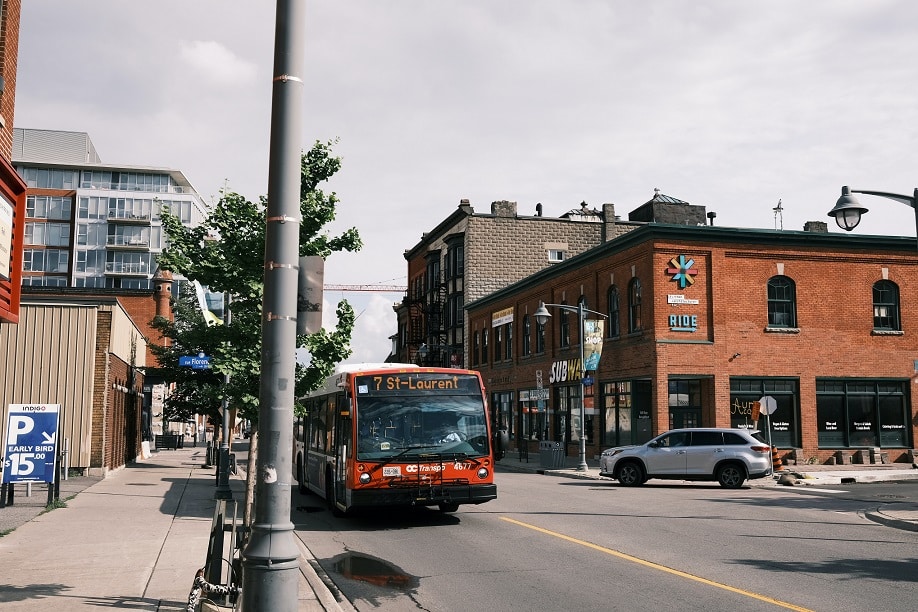 History of Iroquois Ridge South
Iroquois Ridge South is located along the shore of what was once known as Lake Iroquois, the predecessor of Lake Ontario as people know it today. This glacial lake dried out around 12,000 years ago, leaving behind a rich floodplain ideal for agriculture. In the 1800s, the majority of farmers in Oakville preferred to grow wheat. Land investors had flocked to Oakville by the end of the 1960s, and Iroquois Ridge South was prepared for development. This neighbourhood quickly established itself as being very well liked by families. When Falgardwood Public School first opened its doors in 1967, it immediately reached capacity. Families flocked to purchase homes in this neighbourhood because they were drawn to the spacious lots and neat suburban lifestyle.