Ayr's Real Estate Market
Ayr, located in the Waterloo area of Ontario, is a beautiful bedroom community of well-educated newcomers who have settled here to either start new companies or easily commute 20-40 minutes to work. It is mostly a commuter town, with a mix of commuting professionals and entrepreneurial spirits setting up shop inside the town's boundaries. Apart from its economics, Ayr is renowned for preserving its cultural history via an array of historic structures going all the way back to the 1800s, with the remains of the mill on which its economy was originally built being designated as a cultural heritage site. Because the town has been able to save the bulk of its nineteenth-century structures, people may walk through a beautifully preserved 'old town' environment, and future development in the town aims to replicate that historic aesthetic. Although compact, the downtown has the majority of historic structures as well as antique stores and coffee shops. Looking forward, Ontario has committed $1,500,000 towards the construction of a large-scale manufacturing plant in Ayr, with the goal of creating professional, high-skilled employment and increasing economic activity in the region. It will be owned by Techo-Bloc and will concentrate on concrete and pavement manufacturing products that are environmentally beneficial, such as perforated paver stones. Ayr is a densely populated, developing town that gives professionals a beautiful greenspace to live with high-end facilities and stable jobs all within a half-hour commute.
List of New Condos in Ayr
Why Get into Ayr's Real Estate?
Ayr is conveniently situated between Kitchener and Brantford, allowing skilled workers to commute in 30-40 minutes with less traffic than the GTA. Its commuters will return to a beautiful hometown full of greenery and historic structures without sacrificing contemporary conveniences. The town is ideal for individuals who wish to retire or start the process while still living near the metropolis. There's a reason it's popular with families with parents who have had time to build their professions, with city entertainment a half-hour drive away and Canada's most renowned engineering school nearby. Many of the town's traditional enterprises, including the lavender farm, distilleries, restaurants, and boutique shops, are also thriving. It's a tiny town, yet it's near to the metropolis and offers many city facilities. The village has three primary schools, a community centre and arena, a community garden, and an indoor walking track. Its many historic structures allow people to go back in time.
Ayr's Employment Landscape
Ayr is a highly well educated town, given its proximity to Kitchener and Waterloo, with a high proportion of people having a college degree. More precisely, architectural and engineering degrees are considerably higher than the provincial norm, making Ayr a suburban haven for engineers. As the majority of its inhabitants commute to work, they take a 30-45 minute trip to Kitchener or Waterloo, where they may take advantage of the city's considerable possibilities for engineers and technically skilled professionals. Given Waterloo University's more engineering and technology-focused curriculum, it's reasonable to assume they attended here as well. In comparison to the province average, Ayr's labour participation rate of 75% is more than 10% higher, indicating a high rate of employment. Additionally, residents have an above-average median personal income of $46,165 and a typical family income of $109,292 in 2015. Ayr's economy is mainly agricultural, at least inside the town's boundaries. It is home to a variety of farms, ranging from cattle ranching to a farm and distillery making grin and other spirits, as well as a lavender farm.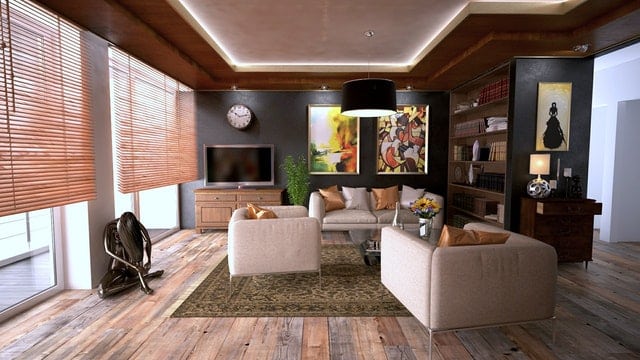 Average Condo Prices in Ayr
Condos do not have a very strong presence in Ayr, but still are available, with more expected if the town sustains its growth of higher-paid professional labourers commuting to the city. Prices for new Condos in Ayr at 1-bedroom cost $385,400 while 2-bedroom condos cost $445,400.
Travelling in Ayr
The village is situated within a 45-minute drive of all of the Waterloo Region's main cities. Located a short drive from highway 401, which leads directly to Conestoga College, or up highway 8 into Kitchener and Waterloo, or south to Brantford in a similar amount of time, the town of Ayr provides residents with significant freedom of choice regarding where they want to work, purchase amenities, participate in public events, or go to school. Due to the town's tiny size, public transit is very restricted, and inhabitants virtually solely drive to get about. Those who commute by foot or bicycle do so to work at neighbouring companies in the densely populated town. For lengthier journeys to other areas of Canada, such as Toronto, people must drive 1 hour and 30 minutes to the city's centre and half that time to Hamilton. In terms of transportation, vehicle drivers in Ayr are fairly near to a variety of cities, without any being so remote that visiting them would need arranging a full day in advance.