The All New Mississauga LRT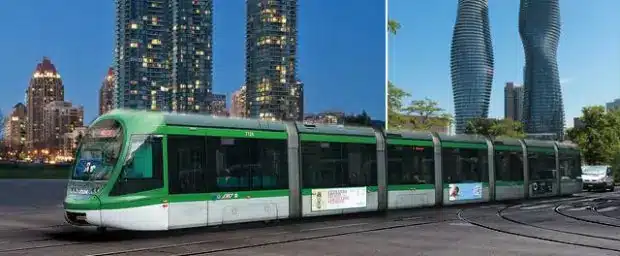 After what feels like an endless period of construction for residents there will come a time when the Hurontario Light Rapid Transit line opens in Mississauga. This LRT line will serve as the centerpiece of an overall attempt to develop Mississauga "up" rather than "out" and it raises the possibility of a large "urbanized" section in the city's center. Countless new pre-construction condos in Mississauga will result from the completion of the LRT and homebuyers and investors should stay on the lookout as this is perhaps the most dynamic real estate opportunity in the General Toronto Area.
The basic reality is that the GTA lacks for housing and Mississauga has already developed much of its "greenfield" land into suburban-style housing developments. But new housing must go somewhere and that means plenty of new pre-construction condo developments will join the "Marilyn Monroe" towers and form a skyline through central Mississauga. Developments in progress like the Gold Standard Mississauga are paving the way for many more to come.
The Hurontario LRT will make many transit connections that will amount to transit hubs where new development will be focused over the long term. While Port Credit is already a built-up area, the Hurontario LRT will spur increased development there. Unlike Port Credit, The Cooksville area in central Mississauga and the Cooksville GO station are overripe for development as there is lots of wide-open space nearby.
In completion of the Hurontario LRT, this area could be marketed to a type of buyer who desires a more urban environment the LRT will help provide while being half an hour from a true urban environment in downtown Toronto via GO Transit service. Expect plenty of new pre-construction condo developments in this area, it will heat up in the years to come.
The Hurontario LRT's City Centre stop will be the catalyst for even more development than is already in evidence in this area. This is Square One, Mississauga Civic Center and Celebration Square, Mississauga's beating heart. A forest of towers by Oxford Properties and Daniels Corp. is already planned nearby and there are other developments going up on nearby Confederation Parkway like the massive Voya project by the Bay Street Group. Other new pre-construction condo developments will join with these projects and create a highly urbanized environment in Mississauga's middle.
Oxford Properties is the development arm of the Ontario Municipal Employees Retirement System and part owners of Mississauga's Square One shopping mall, the largest in Ontario. This organizations continuing massive investment in the area is a huge vote of confidence for central Mississauga real estate and the effectiveness of the Hurontario LRT. Canadian pension funds are very conservative in their investments and have a comprehensive understanding of the business environment. OMER's commitment to downtown Mississauga is yet more evidence that new pre-construction condos in this city are a savvy investment. If downtown Mississauga doesn't sound appealing enough already, keep in mind that it offers access to the east-west Mississauga Transitway which opened in 2014.  
North of Highway 403 at the intersection of Eglinton Ave. and Hurontario St. there is much wide-open space that will be developed over time. New pre-construction condos north of Highway 403 will be at a different price point than those smack dab in Mississauga's downtown and might be an option for investors and homebuyers looking for a more affordable piece of real estate to call their own.
In general, while there are new developments in this area and others planned, the extent to which the Hurontario LRT will have impact north of the 403 is "to be determined" and savvy buyers should keep track of the situation for favourable opportunities. Bristol and Hurontario is another intersection that is going to see plenty of new pre-construction condos for sale in the future.
As you travel north on Hurontario St. there is untold space for development. Travel still further north and the surrounding areas take on a more industrial character. It remains to be seen exactly how this stretch will respond to the Hurontario LRT but it's safe to say that potential investors and homebuyers should watch out for new pre-construction condos on sale in northern Mississauga over the long term.  
The culmination of the Hurontario LRT at Brampton Gateway Terminal at Steeles Ave. and Hurontario St. is another prime spot for development. Despite all the people who transit through this point, it is surrounded by wide open space. Don't expect it to stay that way over the long run, however. In sum, the Hurontario LRT is already having and will continue to have a huge impact on Mississauga's urban-suburban fabric. But as always with real estate, attend to "location, location, location".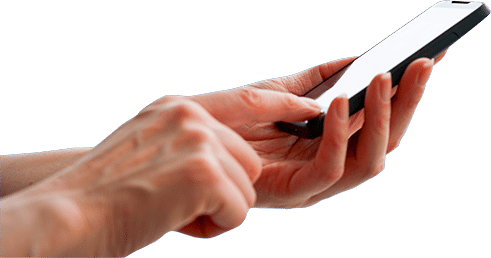 Register to get the latest info on upcoming developments
Connect With Us