5 Important Questions to Ask Before Hiring a Realtor
Trying to find the perfect home especially in a city like Toronto can be a long and confusing journey. Which is why hiring a realtor will make the whole process less stressful by ensuring you're getting your dream home at the best possible price. Entrusting a stranger with this important task can be difficult, so you want to make sure you've hired the most suitable person for the job. Before hiring a real estate agent, you should ask the following questions so you know you're getting a professional to help you with a smooth transition into your new home.
1. For what length of time have you been in the real-estate industry?
When you're thinking of hiring a realtor, always opt for a professional who has a solid experience of five years or more in the industry. He/she should be well-acquainted with the market norms and regulations of the business. If the realtor is inexperienced you must ask whether that person is getting or has got first-hand experience from a real estate broker. A real estate broker is someone who has formal training and has successfully completed real estate courses. Typically, a broker manages a group of real estate agents.
2. Which neighbourhoods do you concentrate on?
When you're deciding to buy a condo in Toronto, there should be a specific neighbourhood you have in mind. While contracting a realtor, you must ask if they specialize in a specific neighbourhood. You should look for a realtor who can get you a condo in your desired neighbourhood as they can give you valuable information about the particular local details including public transportation, area amenities, educational institutions and medical centres.
3. How much real estate property have you personally sold?
In a city like Toronto where there are plenty of real estate agents looking to sell property, it might be difficult to choose one with so many options available. After choosing a realtor you must ask them the very important question of how much property have they successfully sold in over the past couple of years. There is a big difference between working with home purchasers and actually selling homes. If your realtor has a good track record you can go ahead and buy with them.
4. How will you determine my needs?
A real estate agent with years of experience provides their clients with a comprehensive questionnaire to felicitate their home buying criteria. So, when you choose an agent, ask for this extensive survey beforehand. Your realtor should be able to tell you whether your needs are affordable and at the same time realistic.
5. How often do you communicate with your clients during the buying process?
This is another important question you should ask before hiring a realtor. You must know the medium through which he/she communicates, through mail, call or text. This is very important because you would want to be in touch with your agent so they can keep you updated during the crucial buying phase. Ideally, you would want to stay in touch with your agent on a weekly basis, but in a fast-moving market, your he/she should contact you daily.
Hiring the perfect realtor for your dream home might be a difficult decision to make. Condos HQ has a highly experienced group of real estate professionals who will ensure that your home buying process is as pleasant as possible so you can end up with your dream home in Toronto.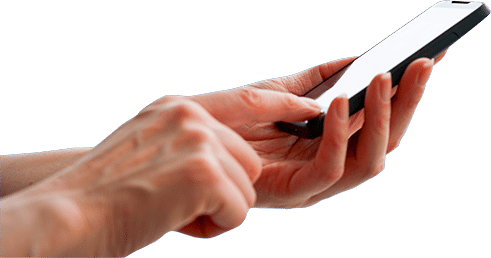 Register to get the latest info on upcoming developments
Connect With Us