5 Reasons Why Empire Phoenix Condos is a Must Buy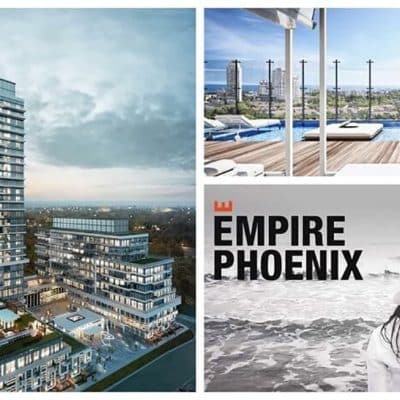 Empire Phoenix is the latest addition to the city of Toronto's picturesque skyline. Currently, under pre-construction at 251 Manitoba Street, the development is located in the heart of south Etobicoke. Featuring a host of family-friendly amenities, Empire Phoenix will be a dream destination for those who wish to settle in an idyllic locality surrounded by lots of greenery. Its green surroundings aren't the only reasons to be excited about this condominium. Below we have listed 5 reasons why you should reserve a suite at this luxury condo:
1. Fantastic Location: The Mimico-Humber Bay Park neighbourhood has undergone tremendous revitalization over the past few decades. Featuring an eclectic mix of commercial and residential spaces, this highly coveted locality also comprises numerous attractive destinations. Additionally, residents can take part in exciting activities such as swimming, golfing and adventure sports.
Residing at this condominium means you are minutes from Downtown Toronto and all that it has to offer. Moreover, you get panoramic views of Lake Ontario and have easy access to several picturesque parks such as Grand Avenue Park, Manchester Park and Winslow-Dalesford Parkette. Easy access to a host of retail stores, coffee shops, restaurants and shopping outlets is another feature that makes this high-rise residential condominium one to watch out for!
2.Transit Facilities: An impressive Transit Score of 83/100 signifies that residents of Empire Phoenix condos will be able to access public transportation easily. The Mimico GO Station is situated minutes from this development allowing commuters to reach the Downtown core and Mississauga with ease. Subsequently, the proximity of this condominium to major highways such as the Gardiner Expressway and QEW will be another added benefit for motorists.
3. Features & Finishes: The project will feature two buildings that rise 29 and 11 storeys respectively, connected by a 2-storey ground-level podium. Designed by Graziani & Corazza Architects Inc., Empire Phoenix will house 499 suites that will come in one, two and three-bedroom layouts. The wide range of amenities offered by this condominium includes a full-sized gymnasium with the latest pieces of workout equipment, an infinity pool, pet wash stations, wellness centre, rain shower room, lounge and lobby area. Additionally, parking facilities will be available for both residents and visitors. An outdoor terrace will give you an unobstructed view of Lake Ontario.
4. Life at Empire Phoenix: Conveniently located in one of the trendiest neighbourhoods of Etobicoke, the condominium is the perfect destination for those who want easy access to Mississauga and Downtown Toronto. The area is also home to a host of educational institutions including Etobicoke School of The Arts, School of Technology Inc. and George R Gauld Junior School. In the vicinity of the neighbourhood, you will find several eateries like the Caribbean Breeze, Pizza Nova and Mr Sub ensuring you have a wide selection of eating establishments to choose from. Empire Phoenix condos not only offer you exclusive amenities, luxurious suites and valuable amenities, but it also brings you close to everything that Etobicoke has to offer.
5. Reputable Builder: Empire Communities has been serving the Toronto real estate industry with utmost dedication and passion for more than two decades. They bring a touch of elegance and finesse to every project they are involved with. Empire Communities is celebrated nationwide as a building company that never shies away from implementing innovative design techniques, a quality that makes them stand apart from the rest. Their impressive portfolio of condominium projects includes Eau Du Soleil Condos, Empire Midtown Condos, Ten88 Condos and Empire Maverick Condos.
Empire Phoenix is a true embodiment of luxury! Suite prices start from as low as the mid $300's. Register with Condos HQ today to get priority access to this project and to also receive special deals and promotions.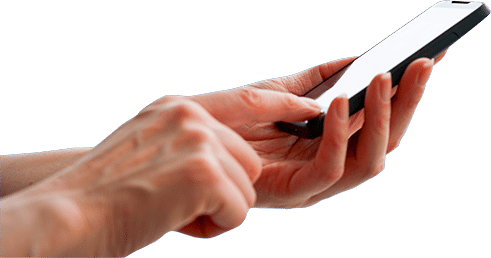 Register to get the latest info on upcoming developments
Connect With Us