Niagara: Top Spot for Real Estate Investment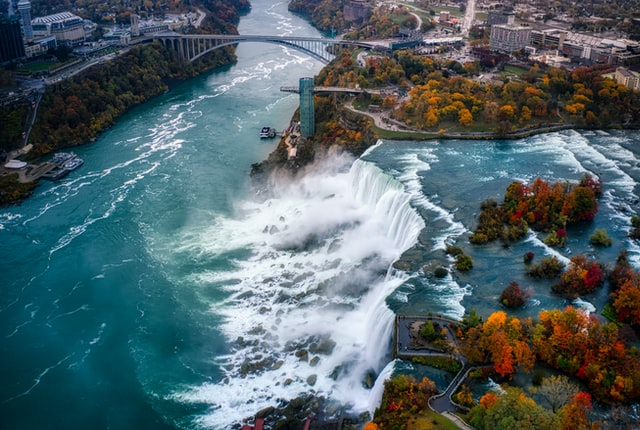 As it becomes more popular for people to sell in the GTA and move out to other parts of Ontario to live, pre-construction condos in Niagara Falls have experienced rising popularity. Being an hour from Toronto, half an hour to buffalo, and on the precipice of one of Ontario's premier landmarks, new condos in Niagara falls are an ideal candidate for Canadians looking for a new home.
The population of the city has been growing a fair amount since 2011, and this number will be pushed further by the GTA exodus and a general desire to live away from Toronto. Niagara Falls is one of many cities that is experiencing compounding growth, where the influx of people gives it the economic potential it needs to expand its services and reinforce its identity. People want to live in Niagara Falls for its culture, its sights, and increasingly the working opportunities it provides. 
Access & Newcomers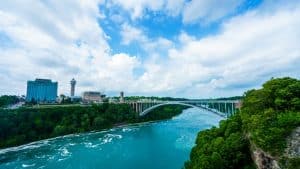 The surging population of remote work has also increased the number of young Canadian professions who are working from home for businesses in the United States, and a close proximity to Buffalo means plenty of economic opportunities for those with the right skills. As a result, more Canadians than ever are living in the country with higher US Tech Job wages.
Travel in the other direction is also getting increasingly smooth. There are already major highways bringing drivers all the way through the GTA, with places like Hamilton being well under an hour, and Toronto being around an hour and a half's drive to get to. This is all set to change with the soon-to-be implementation of a permanent GO Rail service in the city, making longform commutes considerably more feasible. 
Renter's Paradise
Having lower immediate costs for condos, close proximity to major landmarks and living in a city with all needed amenities make the city prime for investment. Being surrounded by large green tracts of natural beauty, having a close proximity to other major cities and the US border, and highway plus train access all the way through the GTA makes it ideal for renters who want a pleasant place to live. Rising economic value in the city, especially thanks to the work-from-home revolution underway.
Kinds of Real Estate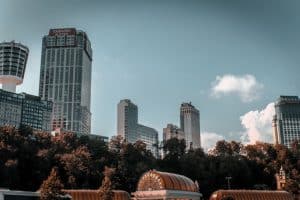 Pre-construction Condos in Niagara Falls are the city's hottest development. However, the city has plenty of physical space which is facilitating planned communities of homes and townhomes. In the near future however, it's largely a renter's city with professional and remote work enabling professionals to rent condos and other homes.
Costs
Condos
The cost for new condos in Niagara Falls remains pretty consistent in a range of the mid 400s upwards to a million, with the highest-priced condos being unique suites on the building. Most one bedroom condos can be bought for the mid-400s, for example. 
Townhomes
New Townhomes in Niagara Falls are tighter in their price range. Currently, pre-construction condos in Niagara Falls range from the high 500s to high 600s with buildings that can range from around 1300-2000 square feet.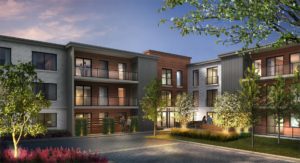 The Marbella Condominium building is a development coming out of Urbane Communities, and will be at 7549 Kalar Road. This places the condo in the southwest end of the city, where plenty of new development is planned or already underway. It's going to be three storeys and offer 100 units of mixed sizes from 763 to 1423 square feet. These condos are priced starting at the low 500s to the mid-800s. Inside the building itself, there is a public party room, a small fitness area and a large outdoor terrace.
Residents of these condominiums will have access to the unique draws that Niagara Falls brings. Being on the edge of the city, it has quick access to the vast number of wine orchards that provide a reputation for the area as a source of great wine. In addition, the area's lower density will make it a quieter area, with the region's beautiful greenspace surrounding the horizon of most of its units.
---
Stanley District Condos & Tower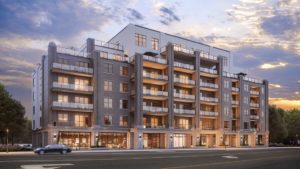 The Stanley District Condominiums will be made up of two structures occupying condos, positioned only a short walk away from the edge of the Niagara Falls on Stanley Avenue and Ferry Street. They'll share a plot of land with an upscale hotel whose services will be offered to residents. These condos are located in the heart of Niagara, but are still surrounded by plenty of beautiful grassy fields and trees.
The price range places a number of condos at the mid-400s to 500s range, with large condos occupying the top of its tower and offering a 24/7 view of the falls costing more than double, at over 1 million. 
Residents of these condos enjoy quick access to any part of the city of Niagara, as well as a 5 minute drive away from the US border. 
---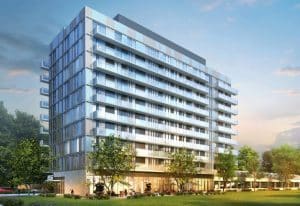 The Panorama Condos is a 12-storey b building being built on Mcleod Road by Kalar Road, right next to a supermarket complex and an access point to the QEW. Like the Marbella Condos, this places Panorama Condos around the southwest edge of Niagara Falls, giving it a much quieter disposition with plenty of grass and tree coverage surrounding it. Even at the city's edge, the majority of the city is still within 10-15 minutes driving distance of these condos, and bus access is available.
These condos are priced in the mid-400s at 805-861 square feet. An ideal starting ground in the world of Niagara's Condos.
---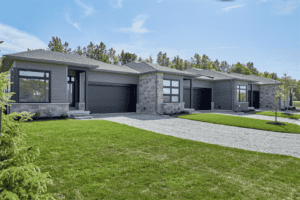 New Townhomes in Niagara Falls are also a fantastic place for investors or new families. At prices close to condos, but upwards of double the square footage per dollar spent, Legends on the Green Towns is an upcoming neighbourhood of 58 high quality townhomes. It is just next to the Niagara Golf Course, near a large shopping center, and a short drive from the Falls itself. 
These townhomes range in price from the high 500s to the high 600s, between around 1200-2100 square feet a unit.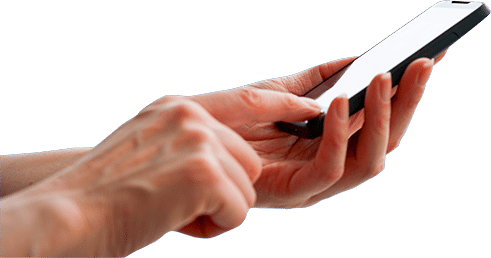 Register to get the latest info on upcoming developments
Connect With Us