An Investor's Guide to Buying Pre-Construction Condos in Toronto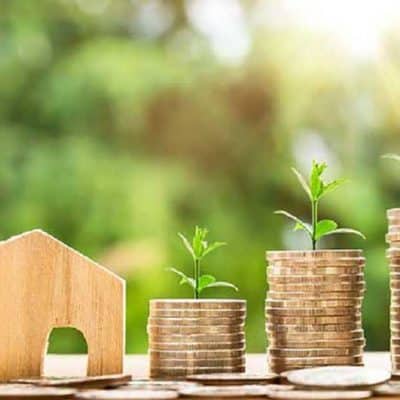 The real estate market in Toronto has experienced a lot of changes over the past decade. This is primarily due to the fact that there has been an upsurge in luxury condominium developments across the city. New condo projects featuring stunning architectural design and extravagant amenities ensure that the residents have an amazing living. With the rising popularity of condos, Toronto is seeing a stronger desire in people to settle within it.
Besides the convenience of living in a Toronto condo surrounded by a plethora of amenities, condos are a great source of investment too, which brings us to our main objective of this guide
Condos which are yet to be completed are known as pre-construction condos. If you are looking to invest in real-estate, pre-construction condos are the best option. They provide a better ROI compared to other investments. Regardless of your investing experience, the first thing you must evaluate is the return on your investment.
This guide will help you analyze the benefits of investing in new pre-construction condos. It will also tell you in detail how you should go about this process. We have discussed these factors in detail in the form of Chapters.
Chapter 1 – Why Choosing Pre-Construction Condos as a Form of Investment Can Benefit You
You are buying a condo for yourself which will come to effect years in the future at today's price. You have the best selection of suites and you also get additional incentives and the best deals. Below we have discussed in detail, the reasons why you should invest in a pre-construction condo:
Costs Involved in Buying a Single-Family Home: The popularity of condos is already on the rise and it will continue as single-family homes are becoming increasingly expensive. The average price of a 2-bedroom detached home in Toronto currently is $829K. A 3-bedroom detached home costs approximately $1.1 million. The average price of townhouses is hovering around $850K. Meanwhile, the average price of a condo (studio unit) is $394K. One-bedroom condos will cost you $524K, 2- and 3-bedroom condo units cost $629K and $582K respectively. As you can see, the cost of securing a condo in Toronto is much less than a detached, semi-detached or a townhouse.
Easy Deposit Structure: The process of buying a new pre-construction condo is simple and straight-forward. Once you express your desire to invest a new condominium you will usually get a time frame of ten days, called the cooling off period. You can get the contract reviewed during this time by your lawyer. If there are no flaws in the contract then you are all set to make the down payment. The deposit structure generally looks like this:
• $5,000 on signing
• 5% Minus $5000 within 30 days
• 5% of the condo unit price within 60-90 day
• 5% of the condo unit price within 90-180 days
• 5% at the time of Occupancy
This easy payment structure spread over a long period of time makes it much easier for buyers to secure a condo for themselves.
Low Vacancy Rates: Low vacancy rates indicate that there is more competition for your condo unit which is useful information to any investor. It also implies higher rent and better tenants. The average vacancy rate in Canada is 3.3% while in Toronto it is 1.8%. This means when you are buying a Toronto condo you have almost a 99% chance of acquiring a renter or finding a tenant.
Chapter 2 – How to Invest in a Pre-Construction Condo
In this chapter, we will give a detailed insight as to how you should go about your investment and some of the common errors that condo investors commit.
Let us briefly touch on how the condo market operates in Toronto.
Prior to receiving construction financing from banks, the developers usually need to sell around 80% of the available units of the condominium which they are building. This leads to developers offering discounted prices to the purchasers in order to gain the required sales percentage for construction financing. As an alternative to advertising which involves a huge amount of money or waiting for the public to turn up at a sales centre to purchase a unit, the developer levies the entire responsibility of sales on the shoulders of Platinum Agents. They rely on the Platinum Agents to sell as many as 30-50% of all units before the public opening of a condominium.
The Stages Involved in the Launch of a New Condo (Buy Early and Save Money)
1. Friends and Family Sales event: The developer usually sells the first few units of the condominium to family, friends, and acquaintances or people with whom the developer has an existing relationship with. This is usually the first stage of Platinum Access.
2. Platinum Launch: The second stage of a condo launch is called the Platinum Launch and it involves sales through Platinum agents/brokers. Platinum Brokers are individuals who have years of experience in the real-estate industry and inside information about upcoming projects. They are experienced professionals who provide personalized services to their clients and assist them in investing in the perfect pre-construction condo project. Platinum Brokers share a very intimate bond with the developer or the sales team and usually sell more than 20 units of a particular project. They are guaranteed the lowest prices and the best selection of suites for their clients because they facilitate constant sales.
3.VIP Launch: VIP Agents sell pre-construction property but most of their revenue is from the resale of units. At this stage of buying, the purchasers no longer have access to incentives and promotions, and more importantly, the prices of units during this period drastically increases.
4. TREB Agent Launch: TREB Agents are those who work with the Toronto Real Estate Board for whom the developer allocates a few units. Usually, at this stage, the prices of units have substantially risen but these agents will provide you with a few incentives and promotions. However, the prices of units overshadow the incentives given by the TREB Agents.
5. Public Opening: At this stage, more than 50% of units have been sold and the price of the condo development has increased a lot. The Public Opening marks the end of the Platinum Access process.
Developers tend to rely more on Platinum Agents for sales rather than selling units directly. This is mainly due to the fact that they have a wider reach to the public. They work with multiple developers at the same time and have a good reputation for themselves.
It is advisable to work with a platinum agent and receive Platinum Access to suites. They not only guarantee the best selection of suites, but you also get them at discounted prices which is a major incentive.
Common Mistakes Made by Condo Investors
Before committing to invest in a new pre-construction condo, these are the mistakes you should avoid:
1.Choosing the Wrong Time to Buy a New Condo: Timing is the most important thing while buying a new pre-construction condo. You must know at which stage you are buying the condo. Is it the stage of Platinum Launch or is it the VIP Sales event or the Public Opening of a condo? Understand what these stages mean and buy accordingly. It is better if you choose to buy through a Platinum Agent or else you might end up wasting your time and money.
2. Choosing the Wrong Agent: A realtor is an experienced professional who has years of experience in the real estate industry and will get you the best deals in your dream neighbourhood. However, working with an agent who does not suit your needs might be detrimental to your cause. So, whenever you are looking to invest in a new pre-construction condominium always go for one who is experienced and has a good portfolio.
3. Premature Investments: Be patient and wait for the right time and the right opportunity. Investors sometimes get anxious and act rashly, ending up investing in the wrong property. It is important to be a proactive investor and not one who makes investments on impulse.
Chapter 3 – Top 4 Condo Builders in Toronto
While investing in a new pre-construction condo development, you must do an extensive research on the developer of that particular project. Picking the right real estate developer is a very important decision when it comes to investing in condominiums. In this chapter, we will talk about the top five condo builders in Toronto, the ones who are experienced and will provide you with the best suites.
Tridel: Founded by Jack Delzotto in the year 1927, Tridel is one of the most experienced developers of pre-construction condos in Toronto. Their expertise lay in integrating innovative and sustainable designing techniques in each of their developments and attribute which makes them stand apart from the rest of the builders in Toronto. They are also known for their eco-friendly construction methodologies a testament to their modernized outlook. Over the years the company has evolved itself and gradually has become a household name when it comes to pre-construction condos. The builder has an illustrious portfolio of condominium projects to boast of including Auberge on the Park (phase 1 & 2), The Well condos, Bianca and Bloor Promenade.
The Daniels Corporation: The Daniels Corporation is a reputed building corporation in the Canadian real estate market. Founded by John H.Daniels in 1980, they have been the force many luxury condo projects in the Greater Toronto Area. They are one of the biggest and most acclaimed developers with over 25,000 condo buildings and apartments in their portfolio. Daniels has an experienced group of real estate professionals who specialize in building master-planned communities and ensure an unparalleled living experience to the residents. Their exquisitely designed suites embodying stunning design and majestic finishes make them one of the sought-after real estate developers in Toronto. Their recent projects include DuEast Condos, Daniels FirstHome Beckenrose and Markham Sheppard Condos and Towns.
Great Gulf: Great Gulf is a Toronto based builder famous for building one of the tallest condominium developments in Toronto. Founded almost four decades back the builder has successfully completed over 40,000 commercial and residential units in the province of Ontario. Considered as one of the largest real estate builders in Toronto, Great Gulf have been the driving force behind the most desirable condo developments in the city. Their recent projects include 357 King West Condos and Mirvish + Gehry Condos & Towns.
 Menkes Developments: Founded by Murray Menkes, this real estate developer is highly renowned for constructing residential, commercial and retail spaces throughout the Greater Toronto Area. They specialize in designing and planning upscale residences and have an incredible portfolio of condo developments to boast of. Fluer Condos, Yonge & Sheppard Condos and the iconic Sugar Wharf Condos nestled in  Downtown Toronto are their most recent condo developments.
In this chapter, we have discussed in detail four major real estate developers in Toronto. Before making that all decisive investment this list will provide you with the required insight in regard to which condominium you should invest in accordance with the calibre of the developer.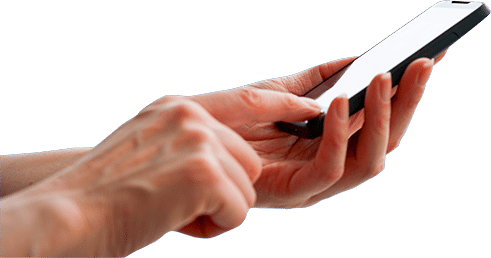 Register to get the latest info on upcoming developments
Connect With Us