The Ultimate Guide To Condos Along Mississauga's LRT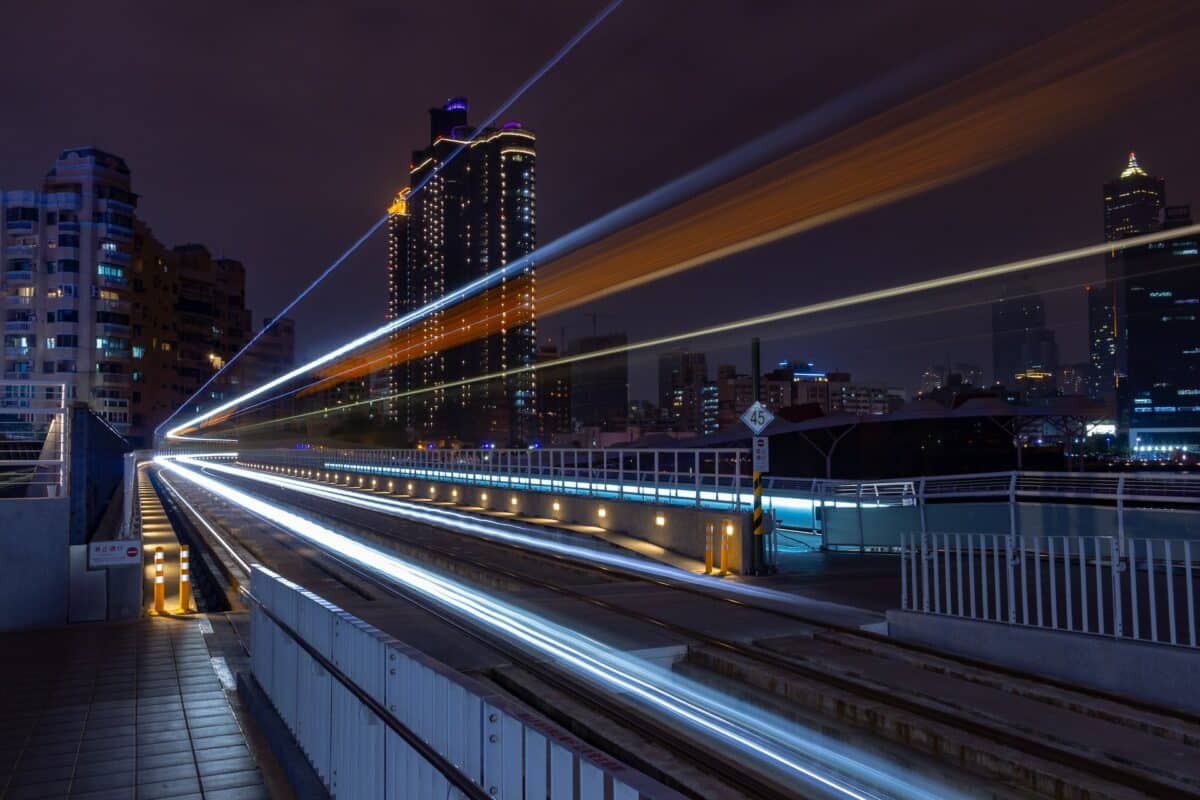 Welcome to CondoHQ's guide to new pre-construction condos near the Hazel McCallion Light Rapid Transit Line on Hurontario Street in Mississauga. Looking for condo options elsewhere in Mississauga? Here are all the city's major projects. 
If you want a "front row seat" to the General Toronto Area's changing landscape, buy a condo in Mississauga along the Hurontario LRT. Plenty of new pre-construction condo projects are joining the "Marilyn Monroe" towers to form an impressive skyline. One thing is certain: the views from many of these condo developments will be spectacular. 
Mississauga And It's New LRT
Change is a constant and the city nicknamed "'Sauga" is no exception. After a long period of construction and disruption, a Light Rapid Transit line will open on Hurontario Street and connect cozy Port Credit all the way to Steeles Avenue in Brampton. 
A jolt out of its doldrums is just what the doctor ordered for Mississauga since the city's population has stagnated in recent years. Named after Mississauga's legendary former mayor Hazel McCallion, the LRT will connote the past but speed Mississauga into its future. 
The truth is that an LRT is great for marketing real estate. Light Rapid Transit represents a major opportunity for condo builders trying to sell units to a new breed of younger buyers who idealize walkable, mixed-use and sustainable transit-oriented communities.
This is CondoHQ's guide to the remarkable wave of new pre-construction condo development taking place on or near the Hazel McCallion Light Rapid Transit Line. New high-rise environments are being built around the LRT and our goal with this write-up is to give buyers handy local context.
Hurontario Light Rapid Transit Specifics 
An LRT is a form of transit halfway between a subway and a streetcar. Southern Ontario has been building a lot of LRT projects in recent years as a happy compromise for a region that can't get new subway lines in the ground. This particular project is slated to open in 2024 and accumulate thirty two million riders annually by 2031. 
Eighteen kilometers long, comprising at least nineteen stops and taking advantage of (this is the key for an LRT) a dedicated road lane: the Hurontario LRT is a serious transit project. The trains themselves will be electrically powered and have zero emissions. This sustainable element of the LRT will complement redeveloped pedestrian friendly intersections. 
Trains are planned to run approximately every ten minutes and the line will feature six major transit connections. A big factor to keep in mind is integration with GO Transit service. GO Transit is the GTA's "Regional Express Rail" provider. Ongoing improvements to GO service (like increased train frequency) will make new pre-construction condos along the Hurontario LRT more appealing because the project will connect with GO Transit at two major hubs.
Port Credit
Port Credit is actually the terminal station of the Hurontario LRT but it feels more natural to start on the waterfront and head north. Port Credit is the only underground stop along the project's route so those embarking from here will be more comfortable year-round. 
One new pre-construction condo development right at the station is Westport Condos by Edenshaw Developments. This sold out project demonstrates the high demand for condos in Port Credit. Edenshaw has another project in the works for the same block: 88 Park Street. 
Brightwater Condos is a major new pre-construction condo development being built a handful of blocks west of Hurontario in Port Credit. Brightwater will serve up a laid back waterfront lifestyle thanks to its location in a relatively secluded spot on the shoreline of Lake Ontario. This master-planned development has been designed to contain a whopping two thousand five hundred units. The builders are highly reputable: a veritable "dream team" of Dream Unlimited, DiamondCorp, and the Kilmer Group. Bridge House at Brightwater Condos is the latest option for those looking to buy into this unique project.
While there is development already coming to Port Credit, this part of Mississauga is still somewhat resistant to growth and other proposals for new pre-construction condo projects have faced stiff resistance from locals hoping to keep Port Credit low-rise. But the "Village on the Lake" will soon be the junction of a newly built LRT and the pre-existing GO Transit line, complete with an integrated station. Ongoing GO Train electrification means increased train frequency along the lakeshore. Given all that transit investment, it's reasonable to expect plenty of condo development in Port Credit over the long term.
North of Mineola Road, on the east side of this relaxed stretch of Hurontario until Pinetree Way, there are significant things coming. This length of land is set apart from the residential area behind it and is therefore primed for real estate development. Manors of Mineola Towns is a striking townhome project already planned for this particular nook. One key to keep in mind: the cost of real estate in Mississauga tends to be based on its proximity to Toronto and to the lake (closer is pricier).
(As an aside, neither development is exactly close to the Hurontario LRT but Harbourwalk Condos and Lakeview Village Condos are two incredible developments along Mississauga's waterfront near Toronto. Those interested in living on Mississauga's shoreline should take a look.)
The QEW, Cooksville and Beyond 
The Queen Elizabeth Way is the dividing line between Hurontario's relaxed southern end and the crossbreed urban-suburban landscape of Cooksville. Starting north of the Queensway, raised and separated bicycle paths are set to accompany the LRT as part of the redevelopment of Hurontario's streetscape. Bike lanes will be yet another draw for a certain type of new pre-construction condo buyer who prioritizes a multimodal urban environment. 
Following its smashing success in Port Credit, Edenshaw has proposed a twenty-six storey new pre-construction condo development called 49 South Service Road Condos for land just south of the QEW. If this spot right by a highway raises your eyebrows consider that there will be an LRT stop within a minutes walk.
Edenshaw has yet another project on the table just north of the QEW in the form of Gordon Woods Residences. The key with this new pre-construction condo development is location, location, location. If you want a condo in a stable residential area, and downtown Toronto easily within reach, this project is worth a second thought.
Dundas Street and Hurontario is probably the most heavily foot-trafficked intersection in Mississauga. This highly urbanized and walkable section of south Mississauga will only become more dynamic as it gains a revamped streetscape and a huge proliferation of new pre-construction condos. Dundas and Hurontario will have an LRT stop and it will be bustling. 
Arte Condos by Emblem Developments is a notable eighteen storey development at Dundas Street and Confederation Parkway (just west of Hurontario). Emblem aims to furnish four hundred and twenty-seven condo units at this site and the project is coming with a full slate of youthful amenities. MW Condos is another savvily located new pre-construction condo development near Dundas Street and Hurontario that homebuyers and investors should think about snapping up.
The next major cross street heading up Hurontario is Hillcrest Avenue and just past here you'll find Cooksville GO Station. This stop on the Hurontario LRT will be one of its most significant transit connections. Future improvements to GO service along this line mean the prospect of consistent and accessible short trips to downtown Toronto.
A truly unique project called Connecting Cooksville stands to make a statement at this location, representing the ultimate in the LRT's impact. This remarkable community-creating development by TAS is designed to provide over two thousand residences and a plethora of civic amenities including a community centre and public plaza. The big picture is that Connecting Cooksville wants to be the focal point of a transformed and urbanized yet socially sensitive Cooksville. It's a tall order but the plans look incredible.
The intersection of Central Parkway and Hurontario begins a stretch of the LRT's length that already has plenty of high-rise living, including condos. Oro at Edge Towers by Solmar Development just north of Central Parkway at Elm Drive will contain six hundred units and include fabulous building amenities like a concierge service, an outdoor terrace and a "sports lounge". Alba Condos by Edenshaw at Fairview Road and Hurontario is a nearby sold out project, another success demonstrating the confidence in this wider district. 
One key feature of this area is that Mississauga Valley Community Centre is easily at hand just east of Hurontario. This facility is the anchor of a wider park that includes a playground, splash pad and an impressive plethora of athletic facilities.
Downtown Mississauga And Burnhamthorpe 
Burnhamthorpe Road and Hurontario is a crossroads that connects Mississauga's history to its lively present defined by the shapely Marilyn Monroe towers (one of the GTA's only architectural signatures that is a "household name"). A Hurontario LRT stop is planned for this intersection and will provide hyper-local service for the following projects. 
The two hundred and twenty five units in EXS Condos by Camrost Felcorp are the culminating launch of its Exchange District, a four tower master plan centering on an "urban piazza". EXS Condos is certainly a higher-end option given its striking list of amenities including specialized concierge services, a half basketball court, an outdoor pool and a "Zen Lounge". 
The Southlands Condos by Camrost Felcorp is a massive new pre-construction condo project in the same area that is set to include about ten thousand square feet of commercial and retail space. This four tower development has been designed to tower above Marilyn Monroe, its tallest tower reaching seventy five stories. Room for further development at Burnhamthorpe Road and Hurontario is slowly becoming sparse but stay tuned for future projects, we haven't got the last word from this storied crossing.
Downtown Mississauga And Square One
Between Burnhamthorpe Road and Highway 403 is central Mississauga. This area includes the city's downtown where Square One Shopping Centre, Celebration Square and Mississauga's City Hall can be found to the west of Hurontario amongst other major civic features. Critically, this is where the Hurontario LRT will loop into Mississauga's budding downtown and be the centerpiece of an overall attempt to develop Mississauga "up" rather than "out". 
"The loop" helps create the context for a hyper-dense area of new pre-construction condo development in the city's center. By far and away the most significant locus of development in all of Mississauga is right by City Hall and Celebration Square. Here the Daniels and Oxford master plan will be the centerpiece of an eye-popping delivery of new pre-construction condo developments. 
Not only is a forest of towers by Oxford Properties and Daniels Corp. incoming but there are plenty of other developments going up nearby like the massive and sold out Voya Condos project by Amacon on Confederation Parkway (arguably downtown Mississauga's mainstreet).
M City Condos by Rogers Real Estate Development is a master-planned project in downtown Mississauga consisting of ten condo buildings anchored by two stand out zigzag high-rises. M5 Condos is the latest offering in this remarkable district. An outdoor lounge complete with a "Kid's Splash Pad" is an impressive feature in the plans for this project.
Oxford Properties is the real estate investment arm of the Ontario Municipal Employees Retirement System and an owner of Mississauga's Square One Shopping Mall, the largest in Ontario. Canadian pension funds are conservative in their investments and have a comprehensive understanding of the business environment. Oxford's commitment to downtown Mississauga is yet more evidence that new pre-construction condos in this city are a savvy investment.
All told, the fact that both Rogers Real Estate Development (the building interest of a particularly rich Canadian family) and Oxford Properties are investing heavily in downtown Mississauga shows overwhelming confidence in the district and the Hurontario LRT. All this housing in downtown Mississauga is called for in part thanks to the huge amount of education that takes place in central Mississauga, most significantly at Sheridan College.
The heights of Canadian capitalism see downtown Mississauga as a good bet so why wouldn't you? If downtown Mississauga doesn't sound appealing enough already, keep in mind that it offers access to the east-west Mississauga Transitway. This will be another major transit connection for the Hurontario LRT.
Downtown Mississauga has been criticized for being an extreme example of the General Toronto Area's tendency to go "tall and sprawl" given that all these towers will be adjacent to low-rise residential neighbourhoods. It's hard to disagree with the characterization but downtown Mississauga is shaping up to be a lively and interesting place. The future of the General Toronto Area will be written here and in similar contexts within Markham, Vaughan and Pickering. 
While the Hurontario LRT will pass under the Queen Elizabeth Way in Mississauga's south, it's set to soar over Highway 403 out of downtown Mississauga. This elevated section of the LRT's path is already under construction. From a real estate perspective this is a critical flight as new pre-construction condos will be priced differently on either side of the highway. 
Eglinton
Eglinton Avenue is not far from downtown Mississauga but it remains to be seen just how much difference in price and lifestyle the short LRT ride will make. There is already some high-rise living at this intersection but a ton of development is on the way. 
Here's where you'll find Canopy Towers by Liberty Development, a five hundred unit project with comprehensive amenities. 30 Eglinton Avenue West is a development of three new residential towers set for the southwest corner of the intersection. 91 Eglinton Avenue East Condos is another project by Liberty Development that will include six towers.
But the most significant project coming to Eglinton Avenue and Hurontario is 4615 Hurontario, a smashing development by The Elia Corporation. How big is this project? Nine towers of about thirty storeys or higher. The development's master plan intends to take advantage of nearby transit options and represents a substantial attempt to urbanize this crossroads in the suburbs. 
The overall timeline and price point at Eglinton Avenue and Hurontario is an open question so buyers of new pre-construction condos should pay close attention to this intersection and consider the price differential (and difference in lifestyle) in comparison with downtown Mississauga. One key to all this development is that an LRT stop will be smack dab in the middle of it.
North of Eglinton, new pre-construction condo projects that are already in the works become scarce. There's plenty of potential for development on Hurontario between Eglinton and Highway 401 but it will happen over a longer time horizon. 
Above Condos at Bristol Road and Hurontario is perhaps the most significant new pre-construction condo development already in the pipeline for this stretch of the Hurontario LRT. Designed to contain about six hundred units, this project by the highly reputable Riocan Real Estate Investment Trust is for those who want a lower key lifestyle on the edge of an established residential neighbourhood at some distance from downtown Mississauga. 
Highway 401
North of Highway 401 Hurontario Street loses any residential character and becomes a matter of big box retail, offices, hotels and logistics hubs. This stretch of the Hurontario LRT (and its planned stop at Courtneypark Drive) will be particularly handy for the many people working at nearby employers. The LRT will have other business implications in terms of consumer accessibility but don't expect new pre-construction condos in this area of Mississauga. 
The Hurontario LRT will go on to stop at Derry Road and provide handy access to Mississauga Convention Centre. Just south of Highway 407 to the east of Hurontario is where the LRT's maintenance and storage facility will be located, a local civic addition to the wider logistics zone of employment surrounding Toronto Pearson Airport.
Brampton
A future Hurontario LRT train heading north from Mississauga will enter Brampton at Dusk Drive and Hurontario, cross Highway 407, make two stops just inside Brampton and finish its ride at Brampton Gateway Terminal. In Brampton, Hurontario Street becomes Main Street. Brampton Gateway Terminal offers bus connections to the Zum Transitway across Steeles Avenue and virtually every other corner of the city.
We're now out of Mississauga but real estate development doesn't stop at any civic boundary. Duo Condos on Steeles Avenue a block west of Hurontario is a two tower development that will deliver three hundred and forty six units to this mostly low lying locale in Brampton. Just across the street Stella Condos by i2-Developments will soar higher and include a loftier four hundred and eighty units. It's not a coincidence that these projects are walking distance from a major Sheridan College campus.
But the most significant development near Brampton Gateway Terminal is Shoppers World Condos, a massive master-planned development by Riocan Real Estate Investment Trust located right at Main Street and Steeles Avenue. This project will involve the complete redevelopment of a large shopping mall and is designed to be a walkable community with an urban feel that capitalizes on a transformed streetscape. 
Unfortunately for those eager to see the LRT roll deeper into Peel Region, a 2015 vote of Brampton City Council went against continuing the Hurontario LRT up Main Street. That said, the odds are good that Brampton will choose to extend the LRT in the future and there is lots of talk at the political level about how to do so. Perhaps one day Brampton's chosen route will gleam in the light like Mississauga's Hurontario.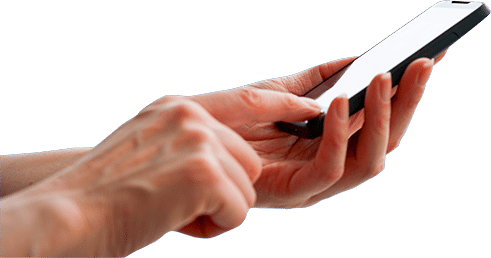 Register to get the latest info on upcoming developments
Connect With Us