Oakville's Top Frontier Condos: ClockWork by Mattamy Homes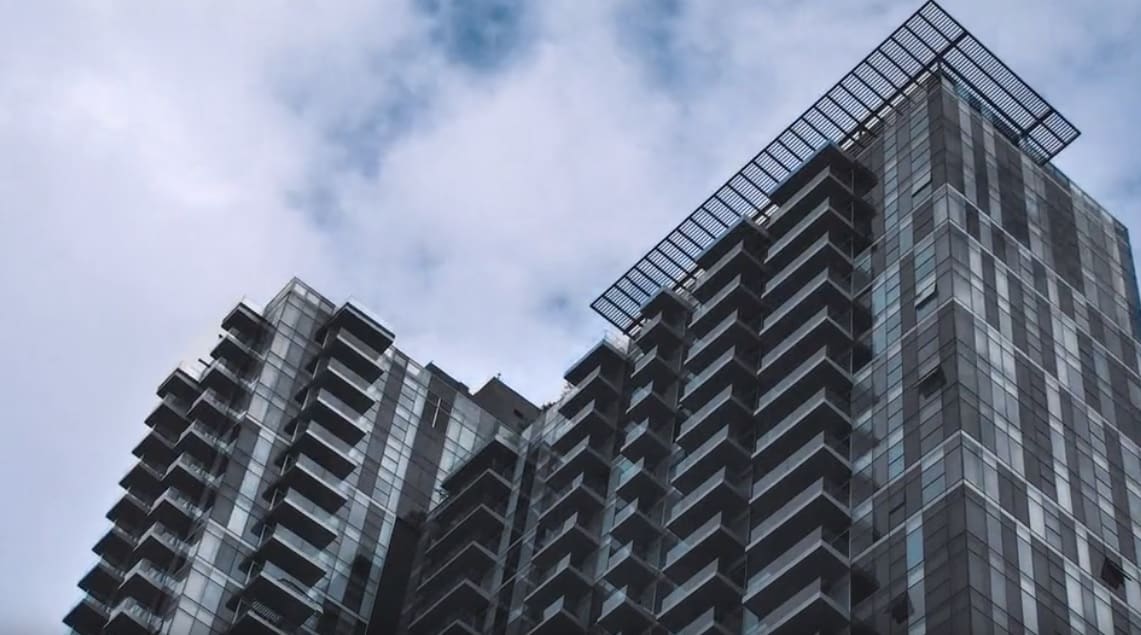 Take A Look Inside
The ClockWork Condos are a preconstruction condo development in Oakville, a town rich in prestige and natural beauty. Its condos are a mix of suites in a 1 or 2-bedroom size, built with a stellar aesthetic, a modern take on home design, and state of the art smart-home technology. These condos start in the 550s range.
ClockWork Condos provide a mixture of the prestige of Oakville living, the connectedness of high-tech smart-home living, and the beauty of the surrounding natural environment. The building was constructed with a long lifespan in mind using concrete and steel, and the entire suite is integrated with smart-home technologies that are all accessible through a mobile phone app. One part of the smart-home package is a programmable smart thermostat, with the heat and air conditioning coming from local geothermal energy generation. Residents can relish in the knowledge that their climate control is climate-friendly.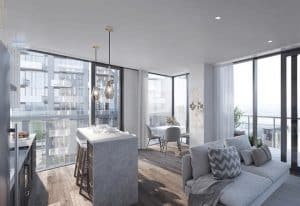 Condo Suite Breakdown
Roomy closet by the front door

Open concept kitchen with four s/s appliances, granite counters, and composite stone floor.

Open concept living and dining space that leads to an outdoor balcony  to enjoy the green landscape surrounding the building.

Big and bright master bedroom with window coverage across the wall, and a lit walk-in closet.

Full ensuite washroom with optional walk-in shower

Second bedroom is separated from the master bedroom and has its own large closet

The made washroom is near the second bedroom, with its own bathroom.

Hidden by the front foyer is a high-efficiency washer and dryer combo
Condo Building Amenities?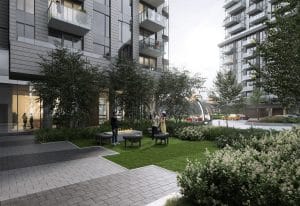 Beautiful rooftop terrace

Social lounge

Well-equipped fitness hall

Communal Plaza

Surrounded by parks and trails accessible right outside the building.
Looking At The Neighbourhood: North Oakville

Walkability Score: 22
The area around the ClockWork Condos development sports a low walkability score.  The area has a low walk score of 22, and moderate bike and public transit scores of 43 and 46 respectively. This is largely because Dundas lacks bike or sidewalk infrastructure. Instead, it leads directly to highway 403 and a shopping center just beyond.  This is however offset by the huge park that the condos rest next to, giving residents fantastic grounds for recreational walking and cycling. Additionally, Mattamy Homes developments often include transportation and community master plans for the area, which can drastically improve the score of the area with time.



Surrounding Area
The area around ClockWork Condos is still largely made up of planned developments, with large tracts of land yet to be built upon. This part of Oakville is a largely car-centric area, surrounded by two suburban neighbourhoods. Specifically, this is where Oakville borders Mississauga. A five minutes' drive north will bring residents up Dundas toward a shopping centre on the edge of Mississauga.



Nearby Shopping Centres
This shopping centre includes big ticket stores like Costco, a European grocery store Starsky's with a vast deli and cheese section and fresh produce. A vast fitness studio built out of what was originally a movie theatre, and various other retail stores like Home Depot and Canadian Tire. Further down Dundas are areas of mixed office space and residences. As a result, residents and their children would have employment opportunities ranging from retail work to specialized professions in this office space.

Nightlife & Entertainment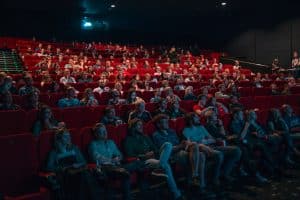 In a 5 minutes' drive away, there is a nightlife entertainment district bordering both towns. It features a variety of restaurants, night clubs, a fitness gym and a large Cineplex movie theater. In the opposite direction but also in close proximity, the nearest hospital is a 10 minute drive away.
South Through Oakville: Schools, Shopping & Parks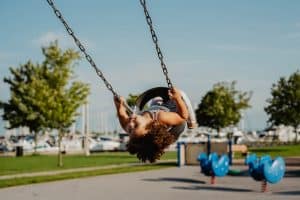 Travelling south brings residents into Oakville, either toward Uptown core which has established townhomes and condos and features a shopping centre with a Walmart, Great Canadian Superstore, and various clothing outlets with Longo's further down for high-quality grocery. A number of small parks dot the area in the south-east toward Falgarwood, which is where the nearest High School is, as well as a campus for Sheridan College. Farther down Sixth line is Holy Trinity Highschool.  University of Toronto's Mississauga campus is also about a 40 minute bus, or 25 minutes' drive from the area.

Just off the road is a sidewalk bus stop that can bring residents through Mississauga to South Commons and eventually UofT, or south through to Oakville, first to Uptown Core and then to the rest of the neighbourhood and eventually to Oakville GO in about 30 minutes. The drive to Oakville GO meanwhile takes 10-15 minutes depending on whether or not you take the 403 or side roads. For recreation by the water, downtown Oakville and its lakeshore marinas and parks are also about 10-15 minutes away by car.


Let's Talk About The Developers: Mattamy Homes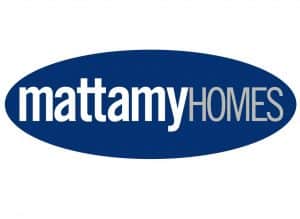 Mattamy Homes is a large developer working on a multitude of real estate projects across Ontario and primarily focused in the GTA, with some developments in other provinces. Ranging from the Clockwork Condos developments covered here, to Views on the Preserve— also in Oakville, through to the other end of the GTA with The Queensway Condos in Etobicoke.

Mattamy Homes works to create homes that residents will want to spend the most important parts of their lives in. A place to welcome their family at each stage and enhance their lives. Using an approach called 'The Mattamy Way', this developer has a record of designing master-planned communities, with streets and parks built around them. Mattamy Homes developments are rarely a lone building. Rather, they find the most desirable locations and develop communities within them.

Their hard work has earned them several accolades, having received recognition as being among Canada's Best Managed Companies for the 2021 and 2020 years, business leader of the year and home builder of the year a number of times. Additionally, their eco-friendly approach to the architectural design and maintenance of homes has granted them the Energy Star market leader award.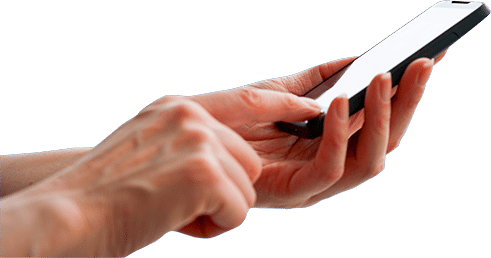 Register to get the latest info on upcoming developments
Connect With Us