Looking Deeper: Do Ontarians Really Get $150,000 Down Payment Gifts?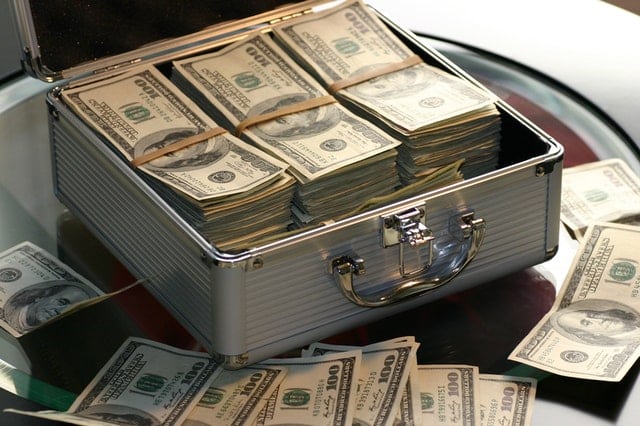 If an Ontarian wanted a new home in Kingston to be their first house, gifts from family– often older parents with savings and real estate equity, are a massive boost to their buying power. More money for them upfront means a lower mortgage cost, and is money that will grow in value with the house. Eventually, that $150,000 accrues value to be $200,000 when they sell the house and buy their next– truly a gift that keeps on giving.
Who's Talking About Them?
Talk about these gifts have been Articles have come around bringing to light the fact that the average down payment gift Canadian home buyers get rounds out to about $150,000! On sites like Reddit, this fuels further concern that there's a massive divide between haves and have-nots. If people in their late 20s and early 30s read that there are others in their age group getting massive down payment gifts, the idea of owning even a new condo in London feels increasingly out of reach. This sort of assumption leads to young professionals considering going out-of-province, or even past the border, for their first homes.
Average Vs. Median
Averages are great for headlines, Mean and Median are better for accurate reflections of reality. If the average household has 2.6 people… you know the drill. People are inherently not great with understanding statistics, because there's usually a pretty long story behind them. They're not all bad, though. In cases like talking about the average price for a new townhome in Toronto, the median and average price wouldn't be too different.
That's because every house that has a listing, has a price and will be sold. It's easy to demonstrate why this matters by using real estate figures. You could have a ton of homes available at around the $100,000 range (for the sake of simplicity, or travelling back in time). But the presence of a couple multi-million dollar homes fires the average way up. A Median price might be around $110,000, with the average being $500,000. The Median is a lot closer to the number you can expect to encounter when buying property.
We don't have the exact numbers of what down payment gifts new home buyers are getting, and so can't judge the median gift obtained, sadly. But all you need are a few ultra-wealthy parents covering most of the down payment for a new home in Toronto to skyrocket the average. It could be that most gift amounts are closer to a third of the average!
More 'Real' Numbers
If we're talking averages… if you want to buy a new house in Brampton, you have a low chance of getting a down payment gift at all.. In this case, it's the average amount a person would get if they receive a gift. About 20% of residents buying their first home got a gift around $150,000. Another article states that about 30% of Canadians as a whole have gotten some kind of gift for their down payment, with the average of those gifts being around $82,000, which went up almost 60% between 2015-2021… which is in line with rising housing prices in general. Parents whose homes went from $250,000 to $750,000, while also not spending much of their money through the pandemic, have a pile of cash to help their kids along with.
Giving Up Hope
Canadians are split between giving up on buying a home or putting away money to save for one. The highest percentage of those surveyed who have "given up on the dream of homeownership" are located in western Canada. 62% of Canadians surveyed believe the majority of people will be priced out of the market in the next decade. 41% of Canadians say they are thinking about buying a home sooner because of low-interest rates. This rises to 49% for those respondents under 40 years of age and 66% for new Canadians. The average price of a home in Ontario is forecasted to rise to just under $1,000,000 by 2022, according to Statista. That's already $500,000 behind the price for a new home in Oakville!
What Does This Mean for Investors?
The current supply of houses is being met with ravenous demand. Canada isn't exactly experiencing a problem of oceans of vacant suburban houses being left to waste. They're being bought and/or moved into, and the ones that don't immediately get occupied eventually. Canada of course does have issues with this, and they shouldn't be ignored, but new condos in Toronto or down south in St. Catharines still get sold.
On the downside, the difference between have and have-nots of prior real estate ownership will only grow and inflame tensions that Canadians are experiencing. If someone has parents with a home that lets them ride the wave of accruing value, they'll be empowered to help their kids along as well. Families with parents who can't provide that, even if the parents and kids have individual incomes well above the average, will have limited prospects.
Renters: Spreading to Ontario's Outer Cities
In a quest to still live affordably, Ontarians are increasingly making their home in places farther from Ontario's classic big cities. Places like Toronto are already increasingly unaffordable for a lot of people starting off, and Canada has gotten the highest number of immigrants in the last century this September. These immigrants, who are mostly in their 20s-30s on average, join the many newly-graduated young professionals of Ontario in a search for a cheap place to live while they get their careers started.
Ontario has the highest number of cities with a very high rent, but that stat is skewed by the fact it has the most cities in general. Cities that are increasingly peripheral to the GTA are still affordable, especially in south and southwest Ontario. In search of affordable rents, Ontario residents are going to be flocking to rent in new Condos in London, or townhomes in St. Catharines. To the North East, new homes in Oshawa are rented out for their rooms, or a whole floor for starting families.
Investing early in pre-construction developments in these cities means getting in early before influxes of immigration and young residents make places like London the next top destination, especially since these cities are developing to suit modern economies, like the rise of London's tech industry.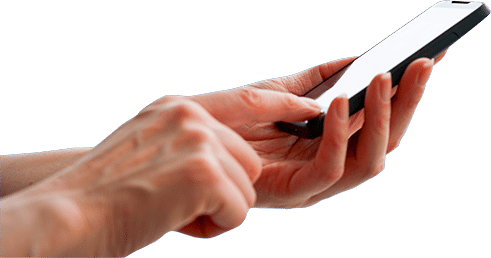 Register to get the latest info on upcoming developments
Connect With Us